I want to thank everyone who has read this blog and has provided any feedback.  I want you to know that I really do appreciate all you have done, but I have decided to give up wine.  I have thought about it for quite some time and feel that it has consumed my life.  I am just tired of opening bottles and drinking them.  I have created more crafts using corks than I know what to do with and there are still more.  When recycling day comes, my garbage is filled with wine bottles and not much else.  I can't even imagine what the gentlemen who work for the DPW think of us.  I am a Sagittarius and I fit the profile well.  I am an optimistic person. I speak the truth- brutally sometimes- but it is always the truth.  I am enthusiastic about a lot of things and love excitement BUT Sagittarians also bore easily- and that may be my downfall.  So as is typical for me, when I happened upon wine, I jumped in with two feet. And I threw my whole heart and soul into it, but as time has gone by, I lost interest and since I am honest to others, I must be honest to myself.  So there you have it.  It is time for me to move on and find my next adventure.  I wish you all the best.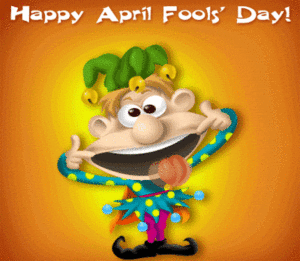 You didn't really believe that did you?! 
Fáilte 

to the next installment of WWHBD. If you have been following us, you know this is a bi-monthly post about

W

hat 

W

e 

H

ave

B

een

D

rinking. As in previous posts, since we have two strong beliefs. 1- Drink what you like and 2- everyone tastes differently, rather than including our tasting notes, I have included basic information about each of the wines, or a bit about what was happening in our lives while we were enjoying them.  If you are interested in reading our tasting notes and our ratings head on over to Delectable and check us out @Dracaenawines. Since as oenophiles we love to celebrate #WineWednesday, our week runs from one Wednesday to the next. 
Week 1
I can not believe that when this post is live, it will already be April.  I have to admit, time sure has been flying!  The school year is 3/4 over and I am counting the days. More importantly than summer, I am couning the days, exactly 7, until Mike and I board our flight to Cancun.  Thank heavens for Spring Break!  
This #WineWednesday Mike and I settled on a little fast food.  Technically, it is fast food, but we like to think a little level higher.  We got burritos from Qdoba Mexican Grill.  I don't know if these are prevalent all over the country, but they are somewhat popular here.  They were around before Chiptole, but they still are not as popular.  The food was pretty good and it went well with our selection of Bogle Winery Essential Red. This is a blend of Old Vine Zinfandel, Syrah, Cabernet
Sauvignon, and Petite Sirah. Bogle is a family run business and the fruit comes from a variety of vineyards across the state, including one in our neck of the woods, San Luis Obispo, or seventeen vineyards found in the  Sacramento Delta Region. The three siblings share in the day to day duties of upkeeping the winery and are the 6th generation of Bogles to farm land in California. They have numerous events at the winery throughout the year and in the summer, they partake in Friday Alfresco. 
Summer evenings in the Delta…it doesn't get better than that! Come relax and shake the week off with live music, wine and food available for purchase. Or bring a picnic and pair with one of our featured bottles of wine. It is the perfect way to start your weekend and help support a good cause. Proceeds from the event go directly to our partnering non-profit organization each night.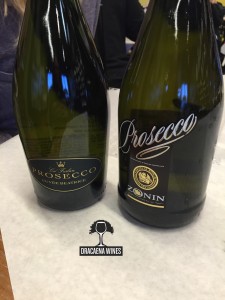 It's been awhile since we had a girl's night out and thanks to my friend Donna who found a Groupon for a glass cutting activity, we rectified that situation.  Going in, I wasn't too sure that glass cutting and BYOB was a great combination.  I didn't want to ruin my wine by having a shard of glass going flying into it.  But once we got there, it wasn't anything like I had in my mind, and there wasn't really any glass shooting through the air.  I do however have to admit, I was having a lot of fun cutting the glass in as many pieces as possible.  My friends were more into the"image" and I was all about abstract so that I can cut, cut and cut! (plus I really don't have an artistic bone in my body, so it is always safe to just say abstract.) It turned out to be a Prosecco night.  Both my friend and I brought one and the four of us made sure both were enjoyed. I have to admit that I am not much of a Prosecco fan but I do love Champagne. There are several differences between the two and those differences make me lean towards the Champagne side:
1- The region they come from: Prosecco hails from the Veneto region in northeast Italy, and Champagne comes from the Champagne region in northeast France.
2- Although the grapes used in production of both are regulated by the regions; the varietals allowed differ.  Champagne must be made from Chardonnay, Pinot Noir or Pinot Meunier while Prosecco is produced from the prosecco (glera) grape. 
3- Champagne is made using the  Méthode Traditionelle, also called Méthode Champenoise technique (fermentation in bottle) while Prosecco's secondary fermentation takes place in a stainless steel tank. 
4- Prosecco tends to be more on the sweet side or compared to what Champagne calls off-dry. 
It's Friday and the first day of Spring. Wouldn't you know it, we got four inches of snow!  I had an early dismissal from school (not at all complaining about that) and it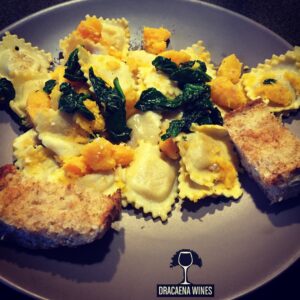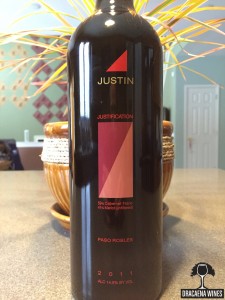 was brutally cold.  But the forecast for tomorrow is 50oF so I'm not too concerned. Tonight we made Gnocchi with Butternut Squash and Spinach.  I found this recipe thanks to Katie during a  #SundaySupper twitterchat.  It was a phenomenal meal. The contrasting flavors were exceptional and we were thrilled with how it paired with the Justin Vineyards Justification we chose for the night.  We were celebrating a bit, since today we got notification that our basic permit was finally accepted by the TTB. We felt it was necessary to commemorate the occasion with a Cab Franc from Paso Robles. (well a blend at least)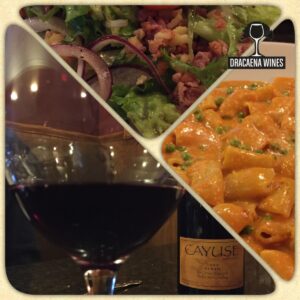 Happy Saturday everyone!  The sun was shining today and all that horrible snow from yesterday actually melted and we didn't even to shovel!  All I can hope is that Spring is truly here and the snow is finally over!  Mike and I are not really into movies.  But I am an avid book reader. My mom is thrilled about this fact. She was always a reader, but growing up, I never was into it. Somewhere along the line, reading became one of my favorite past times.  My favorite genre is Post Apocolyptic novels.  You know, The Hunger Games, The Maze Runner, The Giver.  They are among my favorites, but  out of them all, my favorite was the Divergent Series by Veronica Roth. Although Mike did not read the books, he has agreed to see the movies with me.  We went to see Insurgent, which although varied from the book, was still an amazing movie- actually better than the first movie, Divergent.  Afterwards, we went to our favorite restaurant, Nadie's and enjoyed one of our favorite wines.  I have written about Cayuse several times in previous posts, so instead of re-writting, if you are interested in finding out more about Christophe and Cayuse you can find it here and here. 
 Week 2
Another week, another #WineWednesday and this is a first – it's has to be!  Mike and I are NOT having wine.  Maybe it has to do with the fact that starting tomorrow our livers will be on overload in Cancun for Spring Break.  This is the one week I don't pay attention (or at least close attention) to what I eat and we definitely don't pay attention to the drinking.  We wake up, exercise (I'm not nice to be around if I don't), have an amazing breakfast, usually including chorizo and mimosas, and then we head to the beach and relax.  Sometime during the day, we try to wait until noon, the cold cervezas start flowing.  For one week, we don't have a care in the world and I can't wait for it to begin. 
Happy Spring Break! Thank goodness it has arrived! Mike and I are spending it in beautiful Cancun. We love it here.  We have been coming to the O
mni Cancun for about ten years now.  It has gone from through some changes, but the amazing customer service has never left.  This place wants to please their visitors.  The one bad thing about Cancun, or at least the Omni, is the wine is so so bad.  I'm guessing most all-inclusive resorts don't go too crazy with their wine selection, but it is slim pickings here.  But since this is a vacation where Mike and I do nothing but decompress and drink (ok, we drink all the time, but for this week we change the beverage of choice.)  My favorite drink here is called Tres Deseos (Three Wishes.)  Man I love this.  It is not on a menu anywhere, it's like a secret drink, and I discovered it on our first trip.  Whenever I order it, people always ask what it is, and by the end of the week, there are a lot more people enjoying it.  I prefer not to think about how many calories are in each one.  Trust me, though, it is so worth it! Here is the recipe, but I warn you, they go down way too easily! And in case you are wondering, yes we are sitting in a giant jacuzzi swim up bar.  Life isn't too shabby right now. 
1/2 amaretto
1/2 orange liquor
1/2 white rum
1/4 coffee liquor
1 1/2 coconut cream
1 evaporated milk
Blend ingredients with ice
line cup with Hershey's Syrup and pour blended mix in. ENJOY! 
Hope you have had some great wines and times these past two weeks. Remember, always Pursue Your Passion.  We would love for you to leave a comment telling us what was your favorite recent wine was. 
~ Sláinte!