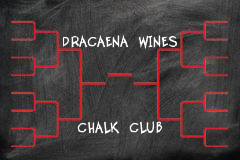 At Dracaena Wines we respect your privacy and your information will never be sold or shared.
State shipping regulations are constantly changing – we currently ship direct to thirty-eight states. Please contact us directly if your state is not listed below.
AK AZ CA CO DC FL GA IA ID IL IN KS LA MA MD ME MN MO NC ND NE NH
NJ NM NV NY OH OR PA SC TN TX VA WA WI WV WY (special processing in Alabama)
Please notify us immediately of any credit card or shipping address changes.
Your wine will ship to the address we have on file for you – proof of age and an adult signature will be required for delivery. You will receive a notification prior to shipping. Please verify the address.
A fee will be assessed for all returned shipments.
You must be at least 21 years of age to join our wine club. By joining the club you are verifying you have met the age requirement.
We ask a minimum club commitment of one year from sign-up.

Club cancellations must be sent to us in writing at:
Dracaena Wines
1761 E. Ticonderoga Dr.
Fresno, CA 93720
Tel: 805-270-3327
Email: [email protected]