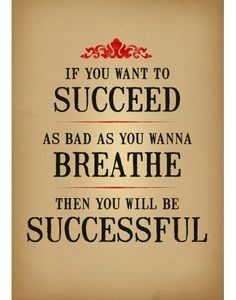 As part of the Monthly Wine Writing Challenge started by Jeff of the drunken cyclist I wrote a piece on Success.  When I thought about the concept of wine and success, it hit me that I wanted to share the success stories of people in the industry from the Paso Robles area.  Mike and I fell in love with Paso and we chose to start our winery there and ultimately live there.  The people are phenomenal and you can't ask for anything better in a community.  I reached out to several wineries and asked them a few simple questions about their thoughts on success.  The actual entry into the "contest" was written on Four Lantern's Winery, the second installment was about Brecon Estate, and this, Part three is about  J. Dusi Winery also located on Highway 46 West. 
Janell Dusi's story is an intriguing one.  She grew up in a family that has owned vineyards for generations.  Dusi Vineyards began way back in the 1920's.  Janell's great-grandparents immigrated from Northern Italy and decided to settle in Paso Robles.  Once settled, they decided to plant Zinfandel. They were pioneers in the grape industry since vineyards were not popular then.  They, along with their three sons, worked hard and eventually purchased property along Highway 101 in 1945 and planted, what else, Zinfandel.
Janell knew she wanted to do more than just grow grapes and sell them, she had a dream to make wine and incredibly started when she was in high school. Yes- you read that right- high school!  I'm not sure that is even legal.  By the time she was in her mid-twenties she had a career but still wanted more.  Making wine was great, but she wanted to own her own winery and tasting room. 
Janell started her label in 2006 and spent the next several years travelling to different states selling her wine with distributors and sales representatives. Finally, in 2013 the opportunity she was waiting for presented itself.  She could own her own facility, giving her the ability to make as much or as little wine as she wanted.  She didn't think twice, she jumped on it!  Right now, her desire is to be at about 5,000 cases and she is there.  Quite honestly, with wine like hers, I can't believe she is going to stay at that number- that number is going to rise.  As more and more people learn of this label, the demand is going to increase!
With the family tradition of grape growing in her blood, Janell obviously keeps her hands in every facet of the wine making procedure.  She maintains involvement in every step, from working in the vineyard to driving the tractor to hand picking her own fruit.  She is there from the crushing of the grapes and fermenting of the juice – from the bins to the barrels to the bottles and in the tasting room- which is where Mike and I found her when we visited.  In her words: 
One thing I know for sure is that winemaking is part science, part art, and 100% passion!
There is no doubt that J. Dusi's flagship wine is Zinfandel.  This is the wine that her family is known for.  Heck, her great-grandfather was one of the first five Italian families who planted Zin in Paso Robles.  She produces a medium bodied, restrained style zinfandel along with a Zinfandel blend and a Zin port.  Other varietals include, Pinot Grigio, Rosé, Syrah. Carignane and Petite Sirah.    
When we visited the winery one of the first things that stood out was the truck.
Upon entering the tasting room, you can not help but notice the pictures of the family in the vineyards. The history through photography is amazing. As you look at the pictures you can see how much family is integrated into J. Dusi's winery. Tradition means a lot to Janell. One tradition that carries through, is the belief that food and wine should be combined.  After you finish admiring the bright tasting room and the photographs, you will be greeted at the tasting bar with a plate of food on an old wine barrel plank.  Ours consisted of chocolates, dried cherries, apricots and nuts.  
When asked about success, her answer was simple:
Success is growing, making and selling great wine
That is definitely easier said than done. There is a lot of work in getting that great fruit.  Even more work turning it into great wine,and of course even more hard work in selling the wine!  What's her advice to us "young uns" in the industry on success, she broke it down into those same three categories. There is a very basic premise in the wine industry- you can't make good wine from bad fruit. Janell's success theory- you have to source or grow great grapes, make wine stylistically and food friendly and don't forget to put as much effort into selling the wine as you did into making it. 
If you are a regular reader of my blog, you know I have several posts about our tasting experiences in Paso Robles.  You can read about our experience at J. Dusi and the other wineries we visited that day here. On your next trip to Paso, be sure to stop in and check out J. Dusi.  You will not be disappointed. 
~ Slàinte