Fáilte 

to the next installment of WWHBD. If you have been following us, you know this is a bi-monthly post about

W

hat 

W

e 

H

ave

B

een

D

rinking. As in previous posts, since we have two strong beliefs. 1- Drink what you like and 2- everyone tastes differently, rather than including our tasting notes, I have included basic information about each of the wines, or a bit about what was happening in our lives while we were enjoying them.  If you are interested in reading our tasting notes and our ratings head on over to Delectable and check us out @Dracaenawines. Since as oenophiles we love to celebrate #WineWednesday, our week runs from one Wednesday to the next. 
Week 1
"It was one of those March days when the sun shines hot and the wind blows cold: when it is summer in the light, and winter in the shade." – Charles Dickens
I can't quite say it was summer in the light, but it was 48o outside today.  Since we have been below freezing for weeks, it sure felt like summer! I actually took my ski jacket off today. woot! woot!  But alas, that feeling is short-lived, because there is more snow in forecast for tonight.  We are expecting another 6 inches overnight.  They say March comes in like a lion! I would just like to know when this cute little guy  is going to show up?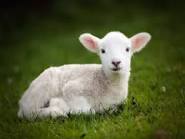 Mike and I have decided that we are in the mood to explore Pinot.  Maybe mood is not the correct word.  See, this has, in the past, not been one of our favorite varietals and being on the Central Coast, this is sacrilegious.  It is Pinot Country, dammit, and you MUST love Pinot.  We go into wineries
, and they look befuddled when we say we will skip the Pinot. Don't get me wrong, there has been a few hits for us along the highway, but typically it is not our grape of choice.  So we  have proclaimed the start of a Pinot Parade!  We joke that it is the earthiness and strawberry essences inherent in many Pinots that turn me away. (I refuse to eat mushrooms, they freak me out and I am deathly allergic to strawberries – see results of an encounter here) But there is something in Pinot that just doesn't do it for me.  We started last Saturday with the Sonoma-Cutrer and tonight we are continuing with 2012 Erath Pinot from Oregon. As for the pairing, what's the first thing that pops in your head? Pork!  So we paired it with pulled pork sandwiches.  I even made the rolls from scratch. Erath believes that Pinot has specific characteristics, and they entwine the climate, viticulture practices and winemaking practices to create their wine. In their words, Pinot has a:
Ruby transparency is only the beginning of the quintessential Pinot experience. The nose reveals delicate aromas of orchard cherries, fresh violet, perhaps herbal tea. Silky, soft fruit whets the palate, whispering of freshness, brightness and refined balance. Never bigger or bolder than the food it is destined to accompany, ERATH is classic Pinot: light, delicate and fruit-forward. 
The Pinot Parade continues. I have to admit, one of my downfalls (or positive traits, depending on the situation) is that when I decide to do something there is no "half way."  I jump with both feet or I don't jump at all.  So here we go with another Pinot.  This one is from Carneros, Sonoma County.  I actually picked this one up  while I was walking through the store. It was an end aisle, it claimed it was a "superior value wine,"  and it caught my eye.  At $10.00, I wasn't going to question it.  I grabbed it and I am glad I did as I paired it with Pesto and cherry tomato pasta. Apparently, this is a Valley of the Moon old label leftover.  It seems that Valley of the Moon was sold in August of 2012 and as Forrest Gump says "That's all I have to say about that" (because that is all I could find.)  How weird is that? This is by far the most "closed lip" wine I have ever had. Although I can't find info on the web,  I will be returning to the store for a few more bottles. If you know any more information about this wine, I would love to hear it. 
In case you didn't know, we, oenophiles love an excuse to drink wine.  I find it very funny, because in reality, we would drink wine whether there was an "official" reason or not.  However, it brings a little more sense in the world when we can say that we are "celebrating" a certain holiday.  Tonight, I celebrated "Taste Washington Wine Month." So tonight, I raised a glass (or few) to Washington state with a Pacific Rim Riesling.  While researching the web, I came across this video.  I'm not sure if they are trying to be serious or not with this video.  It is 8 minutes long, and I made it through about one, but had to include it because it made me laugh at its goofiness.  It reminded me of those horrible "old school" health videos in elementary school. (boy that makes me sound so old!)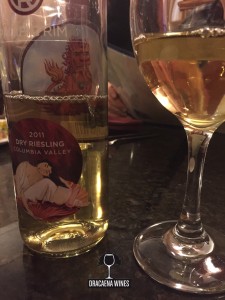 Did you watch? How far did you get? Honestly, I didn't make it too far. This riesling was 12.5% alcohol, so I was expecting it to be drier than it was.  It was a bit too sweet for me, but I do love my rieslings extremely dry.  I went to dinner with my parents tonight at Nadie's (if you read my blog, you know it's my favorite restaurant) with my parents. MIke is in Barcelona for business, so it was just the three of us.  Although the wine was not along my lines, the bottle was pretty cool.  The bottle is etched for the front label, and has another etching inside for a backdrop.  The images change depending on the sweetness level.  Pretty cool marketing, if you ask me. 
Week 2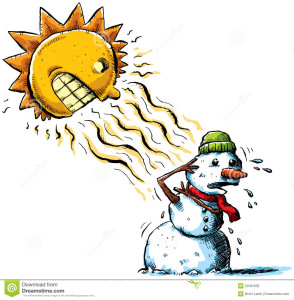 Yeah, the sun is shining! It's been over 50o all week long and I am loving it! I actually got to hang my ski jacket up in the closet and pull out my "not heavy" winter gloves.  It is the little things in life that make you happy!  The other thing that make me happy is when there is a "cause" that I can drink for.  So I will continue tonight with a Washington wine. More specifically a Sparkling wine.  I opened a Chateau Ste. Michelle Méthode Champenoise Extra Dry.  They have changed their bottle and label.  What popped in my mind as I looked at this bottle in the store was, they are jumping on the Prosecco bandwagon.  The bottle design is a Prosecco, the colors are Prosecco, but at least the taste was what I had expected. Chateau Ste. Michelle is the oldest winery in Washington state. It was founded as the American Wine Company, a 1954 merger of the National Wine Company (NAWICO), founded in 1934, and the Pomerelle Wine Company.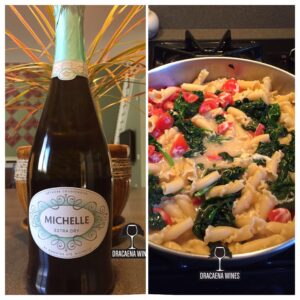 I paired this delicious sparkling with a concoction I made-  I have no idea what to call it.  Basic concept –  I partially cooked pasta, steamed fresh spinach and quartered cherry tomatoes.  I then combined them in a chicken broth to finish cooking the pasta and added a half block, that I sliced thinly, of Jalepeño Monterey Jack cheese.  I have to admit it was pretty darn good.  I finished the evening with #sonomachat and #foodtravelchat. You should check them out on twitter! It's a very fun hour every Wednesday. 
Today is Mike's birthday.  He just came home from a week long trip to Barcelona for work.  He left last Friday night and got home around 2:00 pm today.  Technology is an amazing thing, because we were able to talk to each other a couple of times a day through Skype.  For some reason, Face Time was not playing nicely.  We kept freezing, but once we switched to Skype we had not problems.  Anyway, when he got home, I  am not sure who was happier to see whom.  Just check out Mike and Vegas.
They do love each other. Well, I knew Mike was going to be tired and probably wouldn't want to go out to dinner for his birthday, so I did the next best thing- well actually to Mike this was probably better than going out.  I made him homemade pizza. I like pizza, but Mike LOVES pizza.  He could eat it every day and never complain.  I too, probably could eat it all the time, so there isn't much complaining on my behalf when he wants pizza.  I told him to go downstairs to the cellar and pick out
a wine he wanted to go with the pizza.  He kept telling me while he was in Barcelona that he hadn't really had any good wine or beer.  He was out to dinner every night but nothing was tickling his fancy there.  I guess he was really missing "home" so he pulled a Brecon Estate Cabernet Franc. Mike and I are big fans of Brecon Estate.  We came across them by sheer luck. We were visiting Justin Winery one morning and while conversing with the tasting room personnel about our wine, she recommended Brecon. She told us they were new, but she had heard good things about them, and they did indeed make a Cabernet Franc.  So we went over and were instant fans. They are winning a lot of awards and rightfully so. 
Hope you have had some great wines and times these past two weeks. Remember, always Pursue Your Passion.  We would love for you to leave a comment telling us what was your favorite recent wine was. 
~ Sláinte!