Fàilte! Welcome to the next installment of Exploring the Wine Glass. Mike and I are big proponents of you should drink what you like and you are the only one who can taste like you. We advocate the fact that everyone experiences the wine differently, so in these posts we do not discuss our tasting notes.  Instead we include basic information about each of the wineries, and/or a bit about what was happening in our lives while we were enjoying them.
Want to know what we think of the wines? Do you want a little insight into our palates? Then head over to Delectable and check us out. We tell it as we taste it over there. A video of them as they are poured is found at the end of the post. Visit our YouTube Channel to see other wine videos. As always, since as oenophiles we love to celebrate #WineWednesday, our week runs from one Wednesday to the next.
Exploring Old World
In case you haven' heard, my blog won the Millesima Blog Awards for the Food and Wine category.  My prize is an all expense paid trip to Bordeaux. I found out I won about a month ago, and I can honestly say I am still in shock!
Since I was notified that I won, I have been all things French.  If you are a regular reader of my blog, you will know that Mike and I are typically New World wine drinkers, but since winning, I have consciously been trying to taste more French wines. I have also been attempting to learn French! I have tried several Bordeaux wines. In fact I opened one for Open That Bottle Night. You can read about my experience here.
I decided to venture out from Bordeaux and try some other wine regions. I went to my local wine shop and headed to the France aisle.  Upon recommendation from an employee I purchased Joseph Drouhin Saint-Verhan. This is a white wine from Burgundy. In all honesty, after tasting the wine, I don't understand why it was recommended. I was standing in the Bordeaux aisle talking to another customer about how much I enjoyed the Chateau De Carolle Graves White blend, which is a blend of Semillon, Sauvignon Blanc and Muscadelle. This wine is nothing like that. 
I knew that the Joseph Drouhin was going to be Chardonnay, but I figured that if she was recommending it, it would be closer to a Côtes de Beaune or Chablis rather than a California Chardonnay.  Typically Mâconnais is unoaked, however this wine is full bodied, and has obvious oak influence. This is not what I would recommend when someone is discussing how they loved the crispness and acidity of a different wine.
Maison Joseph Drouhin began producing wine in 1880. They have faithfully created wine that displays individual terroir and vintage.  They combine old world tradition with modern techniques. Their fruit is 100% hand harvested, fermented in open containers and as I could taste, aged in oak.  
Located in the heart of Beaune, Maison Joseph Drouhin achieved organic certification in 2009. According to their website, "Wines meant to be drunk young are fresh and subtle; wines meant for keeping acquire with age a luscious complexity."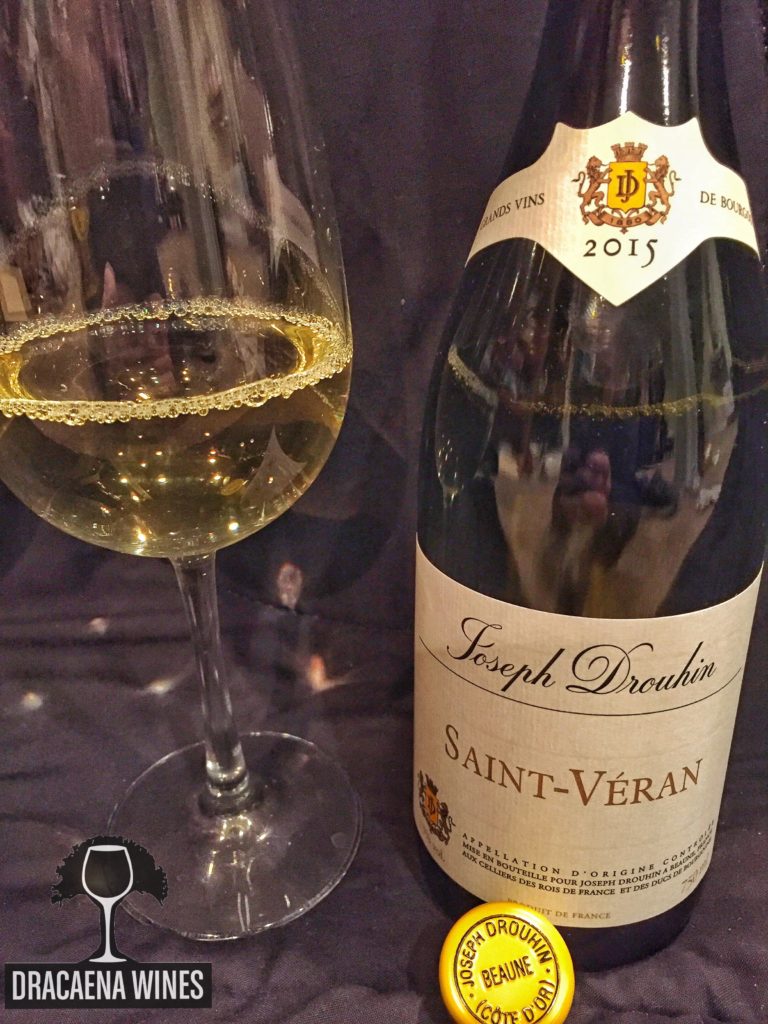 Cab Franc Friends
I've said it many times, that one of the things I love the most about social media is how it proves that the world really is a small place after all.  Two years ago, I received a twitter inbox from Doug, aka @uncorkedremarks that he was going to be in Northern Jersey for a meeting. We talked back and forth for a bit, and settled on a nice little place in Montclair to meet. 
Upon arriving, we both immediately recognized each other and it was as if we had been friends forever.  Doug was a complete sweetheart, knowing my love of all thing Cab Franc, and brought me a bottle of Penns Woods Reserve Cabernet Franc. I was not familiar with the winery, but Doug is a club member and was very adamant about how much he loved their wines. I often see photos on social media of him at the winery.
Tonight, I scanned through my wines, and decided that it was time to finally open up this generous gift. I had made Penne and peas in Vodka sauce and felt this was a great meal for a Cab Franc.  Well, let me tell you, Doug has great taste in wine! I truly adored this Cabernet Franc. 
Penns Woods is  father/daughter team winery located in Chadds Ford, PA. They are a popular choice in Philly restaurants and host live music and food events at their tasting room. They also host unique wine pairing events such as wine and cupcakes!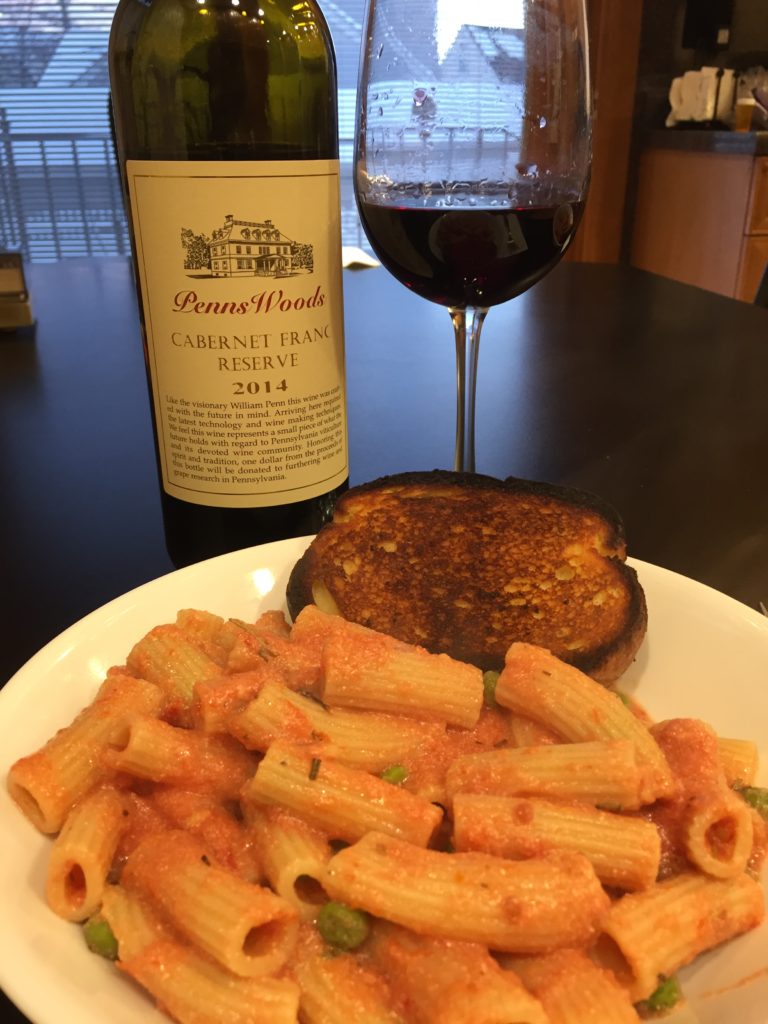 Love Me Some Acid
I am an acid head! I admit it! I like my white and rosé wines to make me pucker! Acidity gives wine its tart and sour taste and that is what I look for in my Sauvignon Blanc. My friends at Jean Edwards Cellars know how to make Sauv Blanc! 
Known for their Cabernet Sauvignon, Jean Edwards has expanded their portfolio to include two whites, Petite Sirah, Merlot and a Malbec.  The vineyard for this Sauvignon Blanc is located on Galleron Road in Rutherford.  It is fermented in stainless and barrel aged in neutral French Oak. 
We have known John and Karen for what seems like forever. We consider them family and we can thank Unilever for bringing us all together. In fact, they are responsible for my love of wine. It was at one of their parties that they introduced me to 1992 Ferrari Carano Chardonnay. It was my ah-ha moment. That juncture in time where  I realized there was a difference between wine and "wine!"
John and Karen just opened their new tasting room in Vine Alley off of Sonoma Square.  If you are in the area, be sure to check it out! I promise you, you will not be disappointed. 
I paired this wine with bowtie pasta and broccoli in an olive oil sauce.  It is still only 40 degrees, but after the last Nor'Easter which dumped over 24 inches of snow in some areas nearby (over 12 for us) I was dreaming of warmer days and was craving Sauvignon Blanc!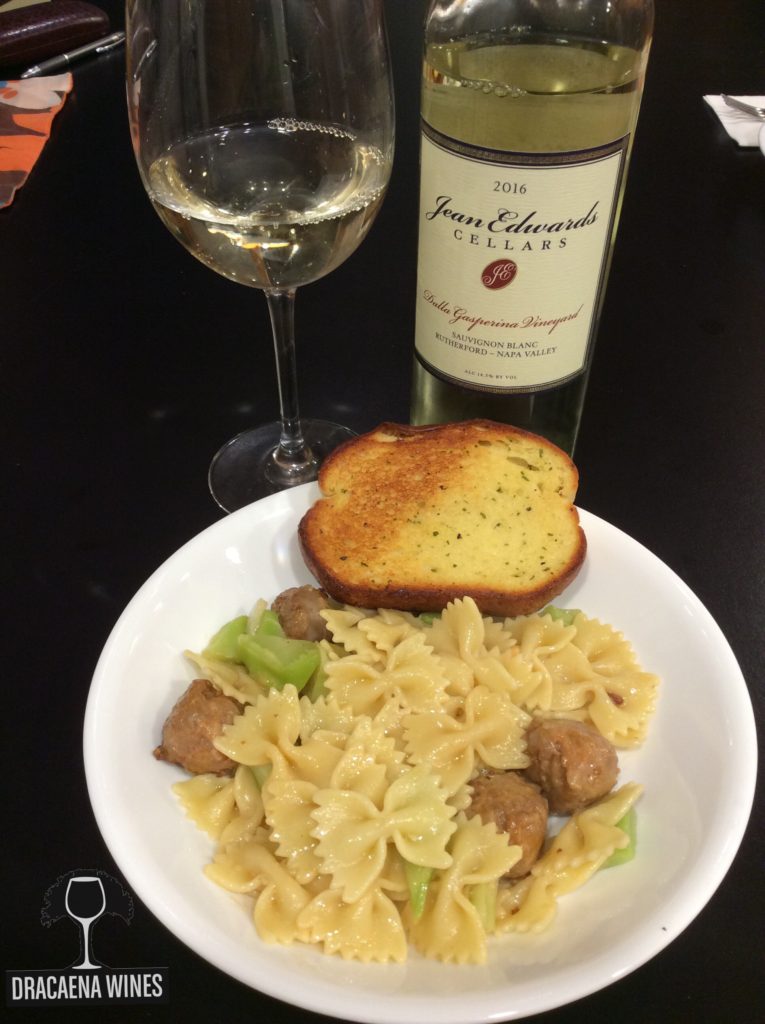 Always In My Cellar
I am not very good at sitting still. I am always looking for something new to do. Three years ago, I had no idea what a blog was. I reached out to my college friend and That Recipe blogger, Audrey, to ask her what the heck a blog was. Three years later, I am an award-winning blogger who is ranked in the top 100 wine bloggers. 
My latest venture, actually it has been for a while now, is podcasting. Once again, I had no clue what a podcast was or how to go about starting one. Thank goodness for Google and YouTube! As of this blog, I have 45 podcasts under my belt and almost 500 listeners. Definitely not ranking me anywhere near the top 100, but hey, it has only been about a year and with each episode, I learn something new.
I have a few different categories for my podcast. There are three major ones though. First is Winephabet Street. This was my creation to make wine education fun and non-intimidating. My co-host Debbie Gioquindo and I get together on the first Monday of each month and discuss either a grape variety or wine region that starts with the next letter in the alphabet. Next, I have Dracaena Wines on Wine, where I sit down with another person in the wine industry and talk about how they are pursuing their passion. The third, and newest, segment is Wine Writer's Wrapup. This is where I sit down with a panel of wine writers and discuss some topic about wine.  All of these categories are also done as a livestream, so please check out my YouTube Channel to see the replays. 
This past Monday, I sat down with five other wine writers. I posed the question, "What is one wine that you must have in your cellar? The wine that you go back to vintage after vintage?" We had everything from white wine to red wine, to sparkling and of course a Rosé made an appearance. 
As I mentioned during the livestream, I think that most people who know me would have expected me to bring a Ferrari Carano to the event. But I didn't want to be so transparent, and I do have another must have wine.  It is Pine Ridge Chenin Blanc + Viognier.
Pine Ridge opened their doors in 1978. They got their name from the pine trees that line the ridge of their vineyards. They original vineyards are in Stags Leap District but they now have vineyards on Howell Mountain, as well as in Oakville, Rutherford and Carneros. According to their website "They are known for their Cabernet." Although I never knew they made Cabernet and neither did any of my wine writer friends. This wine has its own website, Facebook page, Twitter and Instagram accounts. I guess I'm not the only one who picks this wine year after year.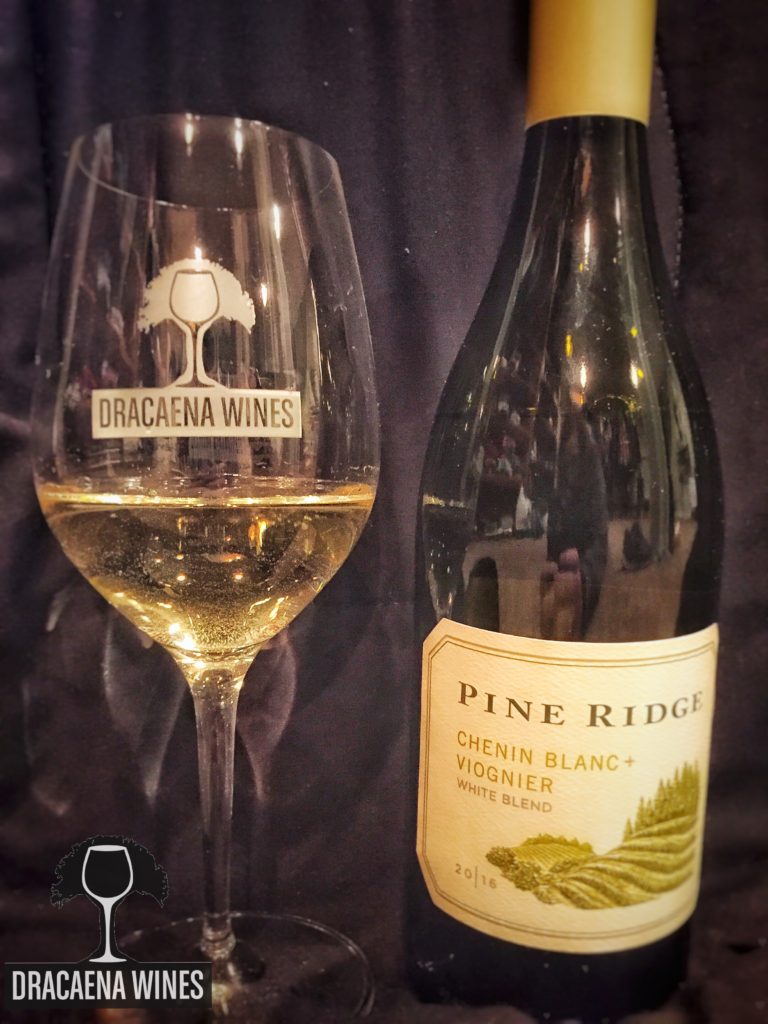 Return to Bordeaux
With the disappointing Burgundy last week, I decided I would return to Bordeaux.  I opened a 2014 La Fleur Ribeyrolles Bordeaux Supérieur and was happy once again. Wines from this classification tend to be more concentrated and more complex and powerful than other AOCs in Bordeaux. The wines are meant to be drunk relatively quickly, since they have an aging potential of 3-4 years. The region is known for their Cabernet Sauvignon, Cabernet Franc, Malbec, Petite Verdot and Merlot. 
Methode Champenoise in New Mexico
Yep, you read that right! I had no clue! I was the only one who was not familiar with Gruet when Jeff Eckles of We Like Drinking Podcast showed his selection for the Wine Writer's Wrap Up. So, I did what I had to and ran to my wine shop and picked up their Brut, Blanc de Noir and Brut Rosé.
Gruet was founded in 1984 and is a family owned winery in New Mexico that specializes in methode Champenoise sparkling wines. They do also produce a small amount of still wines. They may now be in New Mexico, but their heritage is from Bethon, France where Gilbert Gruet owned a Champagne house.  As you would expect, the soils in New Mexico are bone dry and sandy. But what you may not expect is that there is a dramatic diurnal change which allow for the acidity that is required to make great sparkling. 
Head winemaker, Laurent Gruet began working in his father's winery in France at the age of 7. His first vintage was a Blanc de Blanc in 1981. In 1984, he and his sister Nathalie packed their bags and traveled with their father to find land in New Mexico where they can expand their brand and by 1989, they were producing wine under the Gruet Winery label. 
It was Friday and I was craving one of my favorite sandwiches. Fresh mozzarella with arugula and roasted red peppers doused in balsamic vinegar.  This sandwich just makes me happy and paired with bubbles, I couldn't ask for anything else. (well, maybe that Arizona didn't lose in the opening round to blow up my bracket!)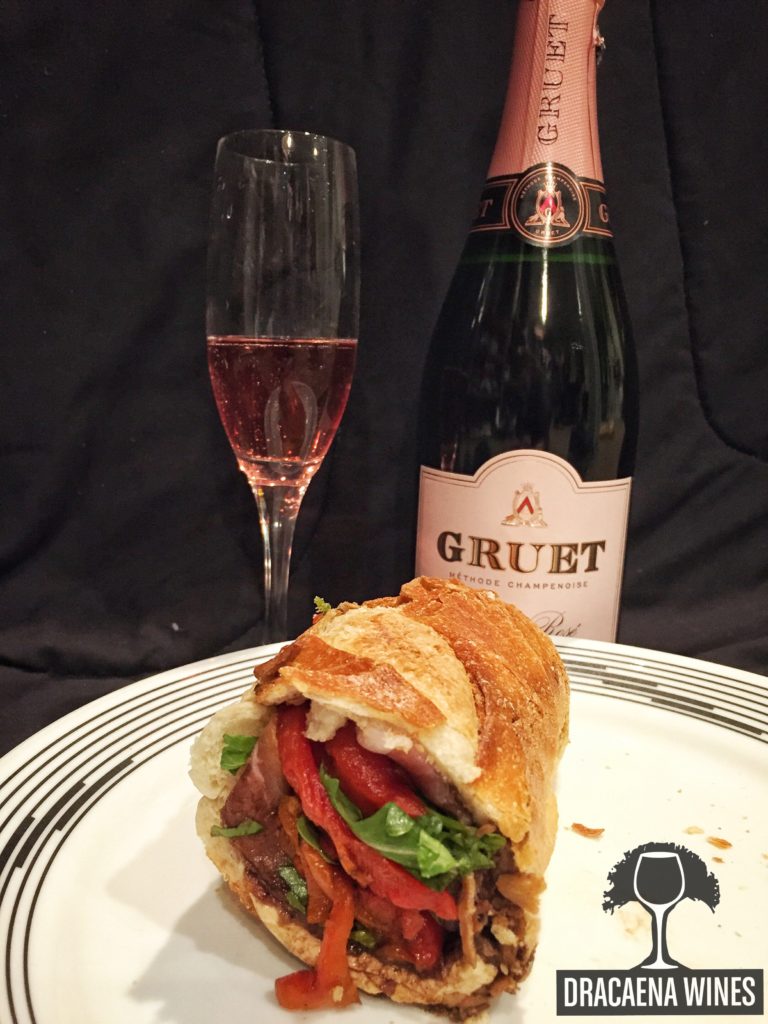 Hope you have had some great wines and times these past two weeks. Remember, always Pursue Your Passion. We would love for you to leave a comment telling us what your favorite recent wine was.
~Sláinte
Dracaena Wines now has  a Wine Club! We named it the CHALK CLUB. Draco is on our label, but Vegas was getting a little jealous.  So we decided he deserved to be club spokesdog. In Las Vegas, betting CHALK means you are betting on all the favorites. We are betting that we are one of your favorite wineries, so we thought the name was apropos.  The club is simple yet a bit different than most. When you wager on us, we will ship you three bottles of wine twice a year; once in April and once in September. You can choose all red or a mix of red and rose'. You immediately receive 15% off ALL your wine purchases but what makes our club stand out is a progressive discount.  Let your club membership ride into the next year, your discount increases. Each year you parlay your membership, you receive an additional 5% off up to a plan maximum of 25%. Your club shipments are discounted. Flat $15 shipping PLUS we'll cover your club shipping cost for your second shipment. That is $15 house money in a sure bet for you! So please head to our website; www.dracaenawines.com/chalk-club to find out all of the benefits of joining the CHALK CLUB and to sign up. We've stacked the odds so that you can get our award winning wines without breaking the bank.