Wow, June already! The year has flown by! Keep in mind, as an educator, we always consider a year September through June.  As I approach my final 3 weeks of school [the magic date is June 24] I can't believe how much has happened in such a short time.
Our house is on the market, I will be completing my 20th year of teaching, Mike has accepted a job in Fresno and we have sold out of our award winning inaugural vintage of Cabernet Franc and performing blending trials [today, in fact] on our 2014. 
With all this happening, I haven't had much time to write about the wine we have been drinking. Not that we haven't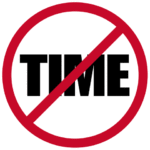 been drinking – just no time to write about it. But I wanted that to stop that trend and get back to the keyboard. We actually have had some amazing wines in these past two weeks. The majority of them have been Albariños from Rias Baixas. I was honored to participate in a 9 week session of #WineStudio that was quite the educational experience.   
Until this session, I had never had the experience of sipping an Albariño, and now, although I would not claim to be an expert [far from it] I can confidently state that I am very knowledgeable on the qualities and characteristics of this extremely versatile grape varietal. I have dedicated three posts to this wonderful grape varietal, the first one New World Wine Girl posted on April 5, 2016.The second one posted on May 4th and a third and final one will post next week and is titled Rías Baixas; a Wine Region You Need to Explore. [link won't work until June 15, 2016]

Albariño is the primary grape used to make dry white wine in the Rias Baixas section of the Galicia region of Northwestern Spain. Rias Baixas as climate is typically cool, windy and rainy. Albariño berries are thick skinned which contribute to their intense aromas. Although often sweet-smelling, the wines are dry and often described as having scents of almonds or almond paste, apples, citrus, lime, peaches, and flowers or grass with a distinct wet sand that I loved. Albariño can very easily take the place of Gewürztraminer, Muscat, Riesling or even your Sauvignon Blanc and pairs exceptionally well with seafood and spicy foods due to its bright acidity.  
Among all the wonderful Albariño tastings, Mike and I took a cross country
trip to California to get him settled in before he started his new job.  That was quite the experience. One that I'm glad I did, but will NEVER need to do again.  It does make you appreciate airfare a heck of a lot more. We drove because of Vegas, or weimaraner. I was not comfortable putting him on a plane. He is very attached to us and I don't think he would fare well on a flight. Some people were telling me to "just drug him, he will be fine!" Well, I am not into drugging my boy and the thought of him in "cargo" made my stomach turn! So 2,947 miles in our car it was. He did great, probably better than Mike and I did.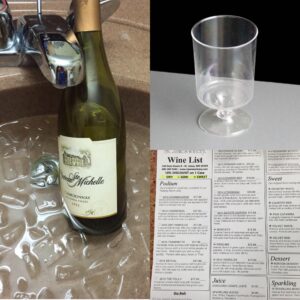 Along the way, we didn't really drink much wine. Let's just say there weren't too many highly rated hotels along the way that accepted pets, so glasses were not to be found. [and someone who shall remain nameless forgot to pack a set] However, May 26th was National Chardonnay Day and we had already missed National Wine Day the previous day, so we were going to open our bottle of Chardonnay. Luckily, if you can call it that, we were stopped in St. James, MO that night and there was a winery right down the road. The hotel was doing a tasting of some of their wines and had "glasses." After two long days of driving, we wanted to celebrate Chardonnay Day badly so we took those lovely wine glasses, filled the sink with ice water and sipped our worries away with a 2012 Chateau Ste. Michelle Chardonnay. We love this wine, but this was a true experiment on how wine glasses can effect your wine, because oh my, were those first sips awful. The wine had no flavor, just plastic.  After letting it sit a bit in the "glass" and then dumping, the wine was nearly back to itself. 
We finally made it to Fresno, CA on Sunday afternoon. We unpacked what we had brought into the apartment. We wanted to get Vegas settled and hopefully comfortable in the new place before Mike had to go to work and I had to fly back to NJ on Tuesday. We didn't want to leave, so we ordered pizza and opened a bottle of 2012 Columbia Crest Grand Estate Merlot. Our first wine in our new home state. Thank you Columbia Crest, it was a great wine! And amazingly, the pizza was really good. We got lucky and found a place on the first shot. Plus we were so happy to see actual wine glasses in the apartment. Oh the little luxuries in life that mean so much! 
I arrived back in NJ at 1am and woke up at 6am for work. Let's just say it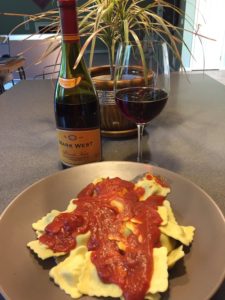 was a very long day.  Plus I had to be on high alert since it was the first day my kids were climbing the outside elements. [I teach Project Adventure, so the kids were about 35 feet in the air for the first time] After coming home and realizing how quiet the house was, I tried to keep busy, I worked out, watched a bit of tv and caught up on email and social media that I had missed. But dinner time rolled around and I became abundantly aware that I had a huge problem. It was Wine Wednesday and I had no one share my bottle with. Coravin to the rescue! I "opened" a 2014 Mark West Pinot Noir and realized that a bottle of wine lasts a heck of a lot longer when you are all by yourself. [three days later, still have some] I made myself some ravioli for dinner and sat down for a quiet evening at home. 
Well, that has been my two weeks. Just call us the Griswolds from now on.  It is tough to believe so much has happened in such a short time. Amazing how sometimes you can go long periods of times without having much to do, then all of a sudden you are slammed. As they say, "When it rains, it pours." I am hoping to get back to "not too much" real soon!  In the meantime, I am going to leave you with my favorite sign we saw on our little roadtrip.  Please excuse the blurriness, but I was traveling at about 90 miles an hour and Mike had some difficulty focusing at that speed. 
~Sláinte!