"The first week of August hangs at the very top of summer, the top of the live-long year, like the highest seat of a Ferris wheel when it pauses in its turning. The weeks that come before are only a climb from balmy spring, and those that follow a drop to the chill of autumn, but the first week of August is motionless, and hot. It is curiously silent, too, with blank white dawns and glaring noons, and sunsets smeared with too much color."
―Natalie Babbitt, Tuck Everlasting
I am thrilled to be hosting the August #WinePW chat in which the theme will be Rosé and… The Wine Pairing Weekend is a group of bloggers who gather together once a month to create food and wine pairings around a theme. David Crowley started the group in June 2014 and this is #WinePW and it has been going strong ever since! 
Rosé has long been thought of as a summer only wine. Even though we are celebrating this wine process in the summer #WinePW is here to say 'Stop neglecting Rosé! It is no longer just for summer and it pairs with so many foods!' Click To Tweet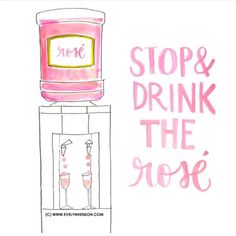 It is super easy to join in the fun. Choose a Rosé, new or favorite, and pair with a meal. Write a blog post about it, be sure to include #WinePW in the title and publish it on the morning of August 12th, 2017. Then join in the Twitter chat at 8am PST. Even if you don't have a blog, feel free to join in the conversation! We love to welcome new people to our fun little group! Plus, you may find a new wine or recipe that is you have been looking for all your life! 
Here's the real rundown on everything you need to know! 
• Send me an email to tell me you're in. Include your blog URL, Twitter handle, and the title of your blog post. My email is: dracaenawines [at] gmail [dot] com.  You can also provide the information on the #WinePW Facebook page.
• Send me the title of your post by Tuesday, August 8th to be included in the preview post. I will publish a preview post shortly after getting the titles, linking to your blogs.  If you want to get involved after afterwards, just drop me an email with the title of your post and I will try to add you to the list of links.
• Publish your post between 12:01 a.m. and 8:00 a.m. EDT on Saturday, August 12, 2017.
• Include a link to the other #winePW participants in your post, and a description of what the event is about. I will provide the html code you can put in your initial post — which will link to people's general blog URL — After our chat I will then provide you with an updated code for the permanent links to everyone's #winePW posts.
• Get social! After the posts go live, please visit your fellow bloggers' posts to read, comment and share on social media. We have a Facebook group for participating bloggers to connect and share too.
• Sponsored posts are OK if clearly disclosed. Please be sure to disclose if your post is sponsored or if you are describing wine or other products for which you have received a free sample.
• Live #WinePW Twitter Chat Saturday, July 12, 8 a.m. PST:  Participating bloggers and others interested in the subject will connect via a live Twitter chat by following #winePW. Please join us! You can definitely still join the blog event if you're not available for the live chat.
Hope to see you on the 12th!
~Sláinte!