You  may have heard that the French can come across as a bit….ummmmm… arrogant. In the early 2000s, this opinion had an impact on the exporting of French wine to the English-speaking market.  In 2005, fourth generation wine grower, Jean-Claude Mas, created a mascot for his wine that poked fun at their arrogance. The combination of quality wine and an arrogant frog has led to a company that produces almost 500,000 cases of wine and can be found in 40 countries.  
Location…Location…Location
Jean-Claude Mas, known as the Humble Winemaker, was born into a wine growers family in the Hérault Valley located near Pézenas in the Languedoc region of France. Following in his grandfather's and father's footsteps, Jean-Claude was bit with the wine making bug. His professional career began in Bordeaux where he worked at Château Pape Clément and Château Talbot. He returned to Languedoc in 1995 to produce wine under his own label. 
With a focus on producing wines that have personalities that express their distinctive terroir, Arrogant Frog uses Old World methods to produce wines in a New World style. The clay limestone vineyards are located in Hérault Valley overlooking Thau Lake. The climate is Mediterranean, with long, hot summers and relatively mild winters which help to bring the grapes to full phenolic ripeness. In addition to world-renowned wines the Hérault Valley is known for its cultural heritage, local traditions, and markets the sell home-grown produce.

2016 Lily Pad Noir (SRP: $10)
This 100% Pinot Noir was farmed using sustainable agriculture processes. The fruit was mechanically harvested from over 20-year-old vines. Fifty percent of the wine was aged in new oak barrel for 7 months while the other 50% was in stainless steel vats.  The wine was then blended and aged an additional 2 months in vats prior to bottling.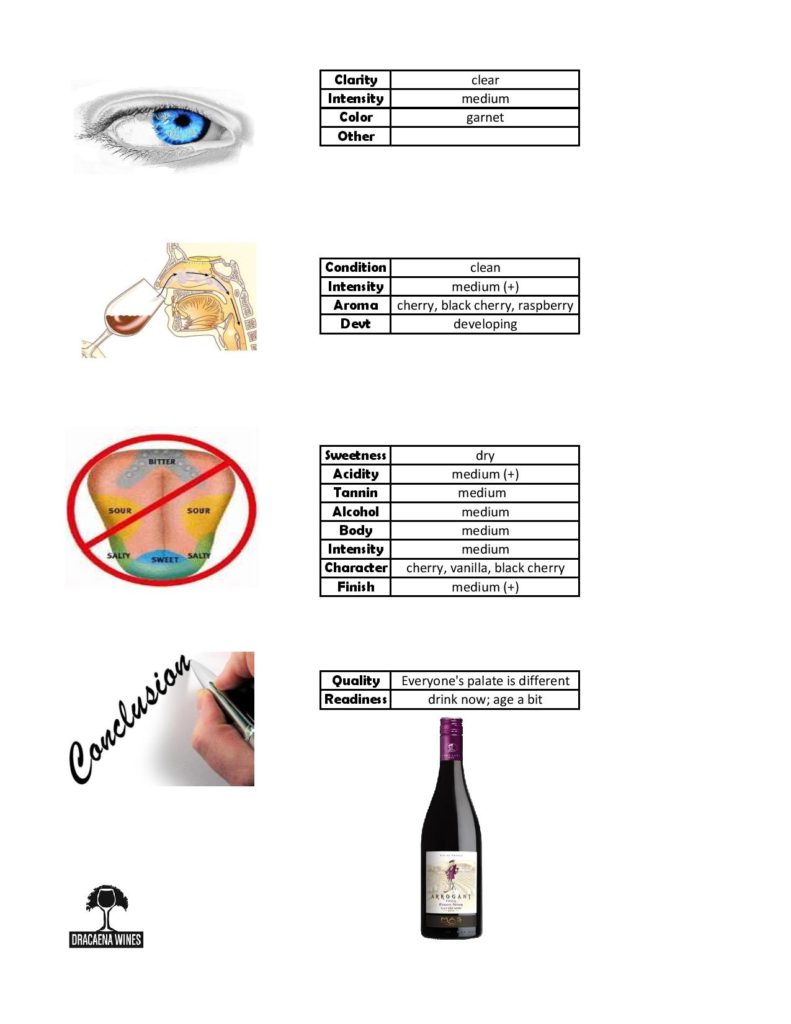 Chicken Saltimbocca
The recommended pairing for the 2016 Lily Pad Noir, according to their website, is grilled meat: lamb, veal or pork, game and soft /medium cheese, but I had Chicken Saltimbocca on the mind! 
In case you didn't know, I have another website that is dedicated to providing recipes to pair with specific wines. This chicken saltimbocca recipe is a relatively simple one and can be found on that website; Wine Pairing with Dracaena Wines.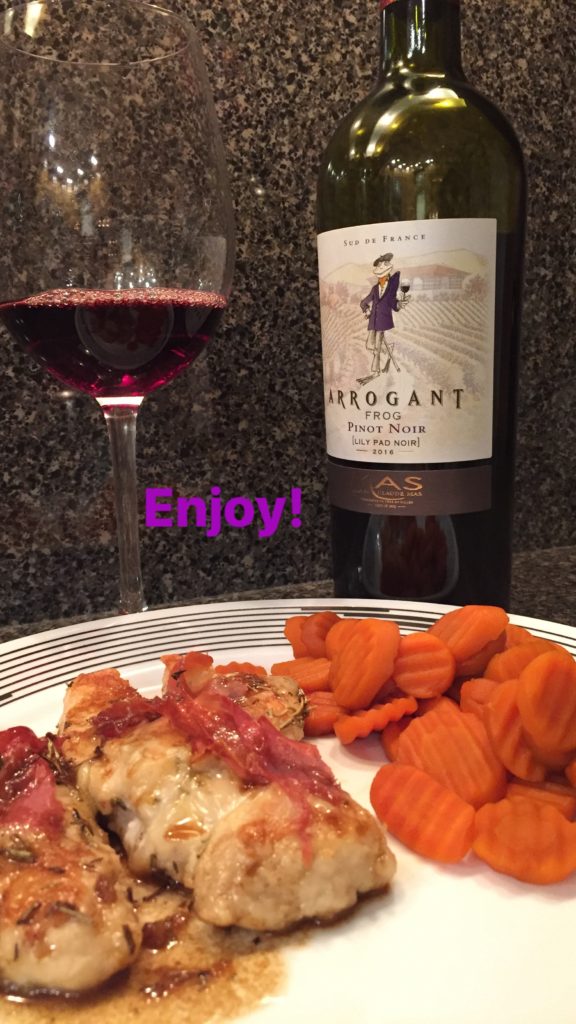 If you are looking for a quality wine that doesn't break the bank, grab yourself a bottle of Arrogant Frog Lily Pond Noir, sit back, sip and enjoy. Find out  more about Monsieur Frog and all of his wines on their website. 
~Sláinte!
Disclosure of wine sample submission:  I received this wine at no cost from Gregory White PR. I was not required to write a positive review and the opinions I have expressed are entirely my own.