On October 9, 2017, people were awakened in the middle of the night with little time to leave their homes before they were engulfed in flames. Twenty-two days later, the fires were finally contained, but not before at least 42 people perished and thousands of buildings burned to the ground. Doomsayers reported "Wildfires sweep across the California wine industry." "The wine industry in Northern California has been devastated."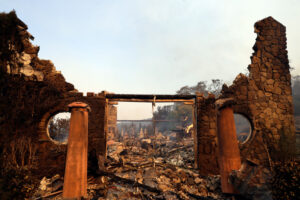 Dramatic photos of the winery at Signorello Vineyards engulfed in flames led the way to the sensationalism that the majority of wineries along Napa's Silverado Trail and nearby Atlas Peak were also destroyed. I remember that the news continued to tell stories of wineries destroyed, specifically Chateau St. Jean, Imagery and Ledson – all of which are still standing and open for business.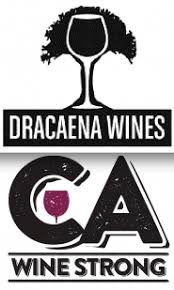 As soon as the news spread about the fires, the tourism industry saw an immediate hit. Reservations were canceled in fear that people would be in the midst of the apocalyptic aftermath. It has been estimated that fires' economic toll will be greater than $3 billion, mostly from lost tourism revenue. Admittedly, I felt some of this fear since I would be attending the Wine Bloggers Conference in Santa Rosa just two weeks after they contained the fires. I didn't know what to expect and was curious as to what I would see. We decided that we would help raise some funds for those affected and joined up with other Paso wineries to show #CAWineStrong and donated $4 to the cause for every bottle we sold in October. 
Almost as quickly as the rumors of eradicated wineries spread, so did the stories of how the 2017 vintage would be ruined by smoke taint and predictions of increased prices due to wine shortage plagued the news feeds. In the end, the fires were the deadliest in California history. It was and still is extremely sad. Many people are homeless and have lost all their possessions, pets that couldn't be snatched up in the middle of the night perished. Jobs were lost and people will be effected for an extremely long time, but since the majority of grapes were already harvested and those that were rushed to be brought in during the fires, the possibility of smoke taint and lack of fruit is pretty minimal; just more propaganda. 
But the hype did have an effect. It made me think twice about going to
the conference. Thankfully, the images of complete annihilation that rattled around my mind was unfounded. My AirBnB was right in Santa Rosa. As I drove around, it reminded me of the effects of a tornado. There were buildings that were not effected at all and then right next to it, a building was burned to the ground. There was no rhyme or reason. There was no pattern. But the majority of the homes and businesses were unaffected and open for business.
Upon returning home from the conference, I was determined to spread the news that Sonoma is indeed #SonomaStrong (along with #NapaStrong and #CalistogaStrong) and people should not be afraid to come.  I rounded up some of my colleagues from the conference and I hosted a round table to wrap up the conference highlights and discuss the area. Our conversation can be either viewed on my YouTube channel or listened to on our podcast. 
My #SonomaStrong Wine
If you read my posts or follow me on any social media app, I am sure you know what wine I was going to choose to support #SonomaStrong.  When the topic announced, I immediately know that there would be a Ferrari Carano wine opened. If there is such a thing as being a stalker of a winery, then I am guilty of it with Ferrari Carano. There have been several lots of posts about Ferrari Carano because I just adore them.  
Admittedly, it may be a fairy tale feeling towards Ferrari Carano. See, they are the wine that made me love wine.  Mike and I would drink wine, and it was "drinkable," but it wasn't until we were at our friends' party that they poured me a 1992 Ferrari Carano Chardonnay that made me realize, "Wow! wine is good!" This was my ah ha moment and I have adored them ever since. After that, I think Mike purchased every bottle of 1992 FC Chard that was in the area. In fact, I know he traveled quite a distance to get the final case in the area as the vintage became harder to find. Our very good friends John and Karen of Jean Edwards Cellars even gave it to us as part of our wedding gift and always made sure they had it on hand when we had dinner together. (aren't they awesome friends?!) 
Well, that 1992 Chardonnay is well beyond its prime drinking age, I no longer have any bottles, and my palate has changed from a buttery California Chardonnay, but I still adore Ferrari Carano. For this post, I opened a 2015 Fumé Blanc. Fumé Blanc is the same varietal as Sauvignon Blanc. It was the brainchild of Robert Mondavi. He fell in love with the style of Sauvignon Blanc produced in Bordeaux and the Loire Valley. In the Loire Valley, dry Sauvignon Blanc is sold under a variety of names; Sancerre, Pouilly Fumé and Blanc Fumé. He created the name Fumé Blanc to help him sell Sauvignon Blanc at a time when it was unpopular.
On My Plate
We were in the middle of the "bombcyclone" so I wasn't running out to the store to get ingredients. I looked through what I had and I decided to make spicy sausage and pasta in an alfredo sauce to pair with my wine. I have been known to make my own alfredo sauce, but since the wind and snow was out of control, I went with the jarred sauce I had in the closet and you know what… it was really good with absolutely no effort other than opening the jar!
Alfredo Spicy Sausage and Pasta
Ingredients:
3 pieces of spicy sausage
1 pound mini penne pasta 
1 jar Ragu Alfredo sauce
1 tsp. chopped garlic in olive oil
garlic and lime cholula sauce (optional)
1 Tbs. olive oil
Cooking Instructions:
1- cut sausage into small pieces. 
2- heat olive oil in pan and fry sausage until cooked thoroughly
3- heat alfredo sauce
4- pour sausage (I do add the grease) into the alfredo sauce and mix
5- cook pasta according to package instructions for al dente; dump water and return to pot
6- pour alfredo sauce/ sausage into pot with pasta and mix. 
7- add cholula sauce to taste.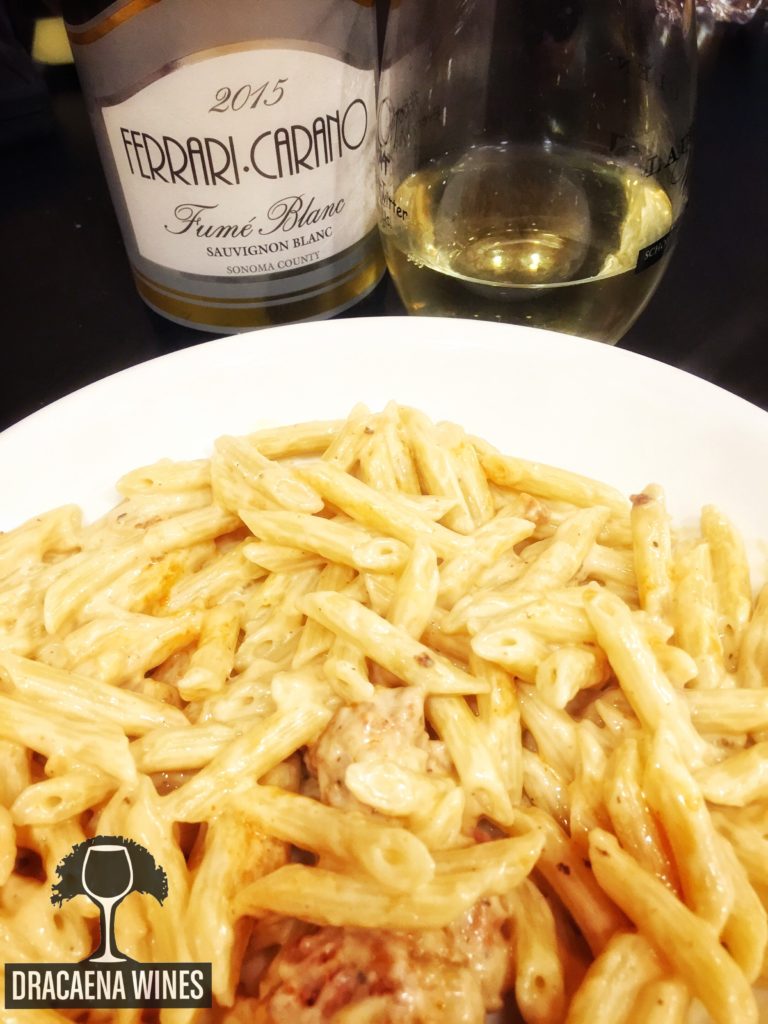 The Pairing
Fumé Blanc is one of the first wines that Ferrari Carano made and is constant year after year with its aromas and flavors of grapefruit, pineapple, citrus, and minerality. I am somewhat of an acid head and thanks to the cool, stainless steel tank fermentation, this wine has enough for me to return vintage after vintage. The wine is able to run the gamut in terms of pairing. Often, I have had this wine on its own, while sitting on my patio enjoying the warm weather. I have paired it with simple chicken dishes such as lemon chicken or grilled chicken and pasta in olive oil. As with most Sauvignon Blancs, it can also stand up to spicy foods such as Mexican or Thai dishes. 
The fact that they use neutral French oak barrels to age the wine gives it enough body to stand up to heavier dishes like the meal I prepared. The spicy sausage provides a hint of heat, and the acid in the wine balances out the richness of the sauce in fettuccine alfredo. 
The #WinePW Chat
Join my friends and me on later today (January 14th, 2017) when we will connect on Twitter at 11am EST for a chat. This month's chat is hosted by Jill of L'Occasion. You don't need to have a blog in order to join us, just follow the hashtag. Feel free to join in the conversation. If you can't be live with us at 11, still be sure to check out my friends posts by clicking on their links below. 
~Sláinte!