Just a mere 8,000 miles away from California is Tasmania. While growing up, I always wanted to visit the region, simply because I loved the Tasmanian Devil. The way he would spin in as a tornado and wreak havoc on all the looney tunes characters. No matter how many chains were around his cage, he was able to break loose. He was my favorite character. (he still is)
Today, I still dream of visiting Tasmania, but for a completely different reason. The wine! I was first introduced to Tasmanian wine in 2018 when I attended a tasting in New York City hosted by Tyson Stelzer. Tyson is a multi-award winning wine writer, television presenter and international speaker. I was able to taste an array of wines, including sparkling, Chardonnay and Pinot Noir. If you would like to listen to the interview, click here.
All About the Wine
Wine has been being produced in Tasmania since 1865, but it didn't really take a strong hold until  the 1970s. There are not many wine exported from Tasmania. In fact, according to Stelzer, Tasmania makes less than one percent of all the wines produced in Australia and of that one percent less than 5% is exported out of the country. To make it even more exclusive only a portion of the five percentage makes it to the United States.
A 26,410-square mile heart-shaped island, Tasmania is located off the south-eastern tip of mainland Australia separated by the Bass Strait.  It is classified as a cool climate growing region. Although it is part of Australia, it's terroir is extremely different than the mainland. Sitting in the southern hemisphere just south of the mainland, Tasmania is colder and experiences a maritime climate. The winds blow across the island from the Indian Ocean making the west coast making it difficult to grow vines. The majority of the currently contains 1,300 hectares of vines are found on the north-east coast. It is here that Chardonnay and Pinot Noir thrive and where elegant sparkling wines are made.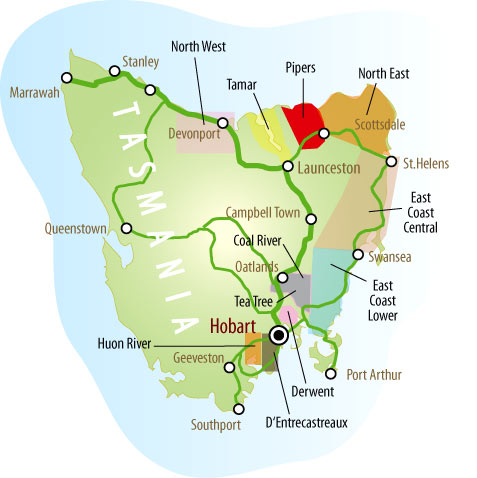 Tasmanian sparkling wines are made in the traditional method and Steltzer explained that Tasmania is able to produce these distinguished wines at one third the price of Champagne. There are seven distinct wine-growing regions within Tasmania: Tamar Valley, Pipers River, North West, Coal River Valley, Derwent Valley, and Huon Valley. The region is comparable to Champagne with low summer and autumn rainfall. The cool maritime climate is ideal for fully ripening the fruit over a long growing season.
Traveling Through Our Glass
The #WORLDWINETRAVEL group has been traveling around Australia the last few months. While I haven't been able to join previously, when I saw the invite for Tasmania, I knew I had to join in because one of my favorite sparkling wines is Jansz Premium Rosé. It was truly love at first sip. You can read the invite post here. And please join us on twitter on August 27th at 8am PT for the chat.
I was surprised when read on the back label that it is a "French-Australian partnership." Founded in 1986, Tasmanian winery Heemskerk Vineyards joined forces with Louis Roederer with one goal in mind; the production of quality sparkling wine. Jansz Tasmania farms their vineyards organically and produce their sparkling wine using the traditional method. Their wines are aged up to eight years on lees.
The original Jansz estate is located in Piper's River. It is in the northeast corner of Tasmania and is climactically influenced by the Bass Strait. The region's temperature is higher in the winter which minimizes the potential of frosts and cooler in the summer allowing for even ripening.  The estate is filled with biodiversity, including endangered plants and native animals such as wallabies, echnidnas (spiny anteater) and my beloved Tasmanian Devil.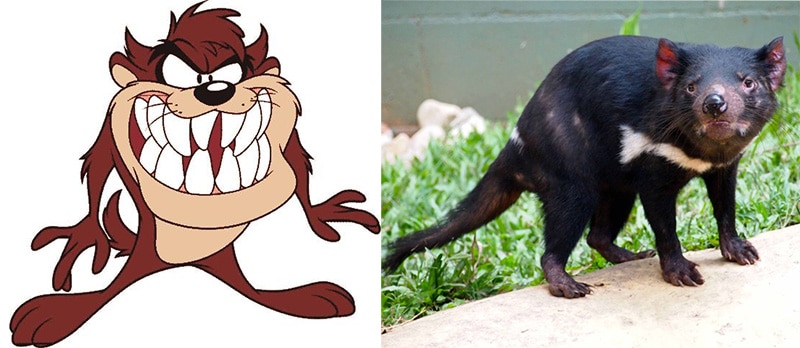 In 1998, the Hill Smith Family purchased Jansz Tasmania and expanded their vineyards to include the Pontos Hills Winery and Vineyard in the southeastern Tasmanian region Coal River Valley. They built a state of the art winery on this property in 2020 with sustainability as a priority.
Méthode Tasmanoise is the embodiment of every aspect of our unique place. It goes beyond terroir, beyond winemaking. Méthode Tasmanoise encapsulates our Tasmanian way of life and our respect for our environment, the natural wilderness, our clean air, fertile soils, pristine waters, the untamed oceans.
The Pairing
Although I must admit, I typically drink this wine all by itself. So when deciding what meal to prepare, I figured something a light would be a better fit. I decided to make my easy peasy egg rolls. These are super easy to make and are always a crowd favorite.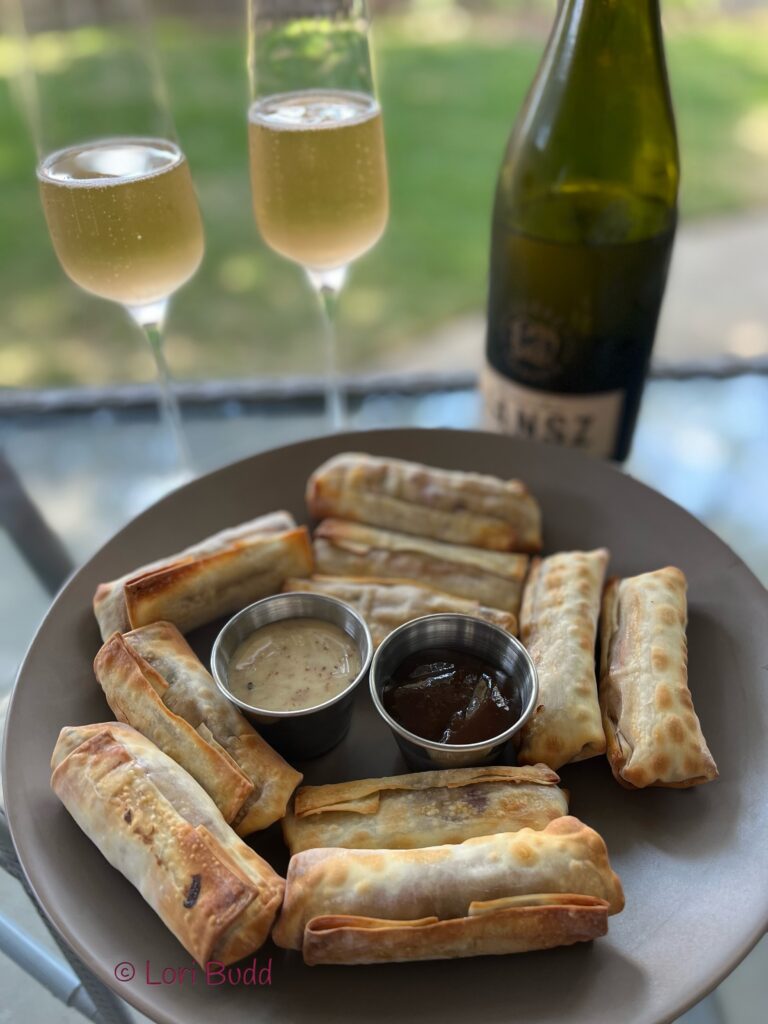 The wine is a blend of Chardonnay and Pinot Noir and is filled with strawberries, floral and red delicious apple. The fruit was handpicked and was pressed whole cluster. It went through a cool fermentation followed by 100% malolactic fermentation and spent extended time on lees.
It was an interesting pairing. The egg rolls were savory while the wine was high in acidity. It wasn't so much a complimentary pairing rather an agreeable one . The freshness of the wine was a nice sip after the egg rolls. Since the egg rolls were air fried, there wasn't fat for the wine to cut through. If deep fried, like typical egg rolls, it may be a better overall pairing, but I will gladly trade the "match made in heaven" for the lack of calories.
HOW TO PARTICIPATE
If you would like to participate in our virtual Australian wine exploration, grab a bottle of any of the following wines:
Australian sparkling wine
Australian fortified wine
Tasmanian wine
On Saturday, August 27, join the Twitter chat at 8am PT/ 11am ET by using the #worldwinetravel hashtag.
Read, comment, and share each other's posts on Australian sparkling, fortified, and Tasmanian wines.
Lori is tasting "Tasmanian Sparkling and Egg Rolls" at Exploring the Wine Glass
Camilla is showcasing "Tasmania + Hawaii: Celebrating with an Island Wine and Island Eats" at Culinary Adventures with Camilla
Jeff shares how we can "Discover Rutherglen Stickies" at Food Wine Click!
Robin is pairing "Sparkling Wine from Jansz Tasmania and a Tassie-inspired seafood curry pie" at Crushed Grape Chronicles
Kat has a "Surprise!  South Australia Pét-Nat is on the Rise" at The Corkscrew Concierge
Susannah is featuring "Tasmanian Chardonnay" at Avvinare
Deanna is popping an "Australian Sparkling Wine from Deviation Road" at Wineivore
~Slàinte!
Try the 90+ rated and multiple Double Gold medal winning wines of Dracaena Wines and get a 10% discount off your first order. Click the banner below and use code "Explore" at checkout.