What is #WinePW?
#WinePW is a monthly get together of a group of social media friends who enjoy wine and food pairing. It was started in June of 2014 by David Crowley of cookingchat.com. The live chat happens at 11 a.m. EDT on the second Saturday of each month. The Wine Pairing Weekend theme changes each  month to focus the pairings. Anyone interested in wine pairing is welcome to join the chat, just follow along using the hashtag. 
This Month's Theme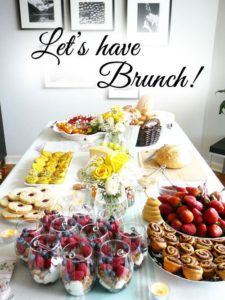 This month's theme is "Let's Do Brunch!" and is being hosted by Gwendolyn Alley of winepredator.com. You can read her invitation post here. To be honest, I am really not a brunch person. Not that there is anything wrong with it- heck, anything that let's it be socially acceptable to drink wine before noon is good in my book. The reason is, that I am typically an early riser. I am up by 7:15am at the latest and am hungry by 7:30am. Mike is amazed that I need to eat first thing in the morning, then literally could go the rest of the day without eating. What can I say, my stomach is small, but wants its food early! 
Where Did Brunch Come From?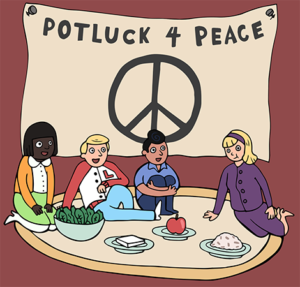 We all know that brunch comes from the amalgamation of breakfast and lunch. I was curious about its history so I did a little Google research. It appears that brunch originated in England in the late 19th century and became popular in the United States in the 1930s. According to Wikipedia, there are two people who are credited with the creation of the term brunch. The first is credited to Guy Beringer who wrote an article entitled "Brunch: A Plea" which is found in the 1896 supplement to the Oxford English Dictionary cites Punch magazine where the term was coined in Britain in 1895 to describe a Sunday meal for "Saturday-night carousers." It is also sometimes credited to Frank Ward O'Malley, who wrote for the New York newspaper The Sun from 1906 until 1919 while he was discussing the typical mid-day eating habits of a newspaper reporter.
Farha Ternikar, an Associate Professor from Lemoyne University wrote a book titled, Brunch: A History. In his book he states that even in its early stages, brunch has always been considered a luxury and meant for people who had money to burn. While researching this article, I found a site titled The Illustrated History of Brunch. It's a brief look at brunch and break it down into five evolutionary phases. 
Who Wants Typical? 
When I found out that this month's theme was brunch, I started thinking of what I could make. As usual, I headed to Pinterest to do some hunting. The major contestants were Quiche, french toast bites and breakfast potatoes. There were sooooo many recipes for these three brunch items. As I scrolled through them, I really didn't get the concept of bites of french toast. It seemed a bit impractical. It seemed it was normal french toast that was cut into cubes. What is special about that? Although I love breakfast potatoes, I couldn't just have them for brunch so I found myself leaning towards the quiche, but it sounded so blasé.
I shut down my computer and started thinking about what I could make. After pondering for a bit I concluded this was a perfect time to get creative and make something new. I decided that if people love Quiche and they love breakfast potatoes, why not put them together. The basic premise is that instead of using a pie shell, I would turn the Quiche into a casserole and use sliced potatoes. It was rather easy and it turned out pretty darn good, if I do say so myself.  The recipe can be found on my other website; Wine Pairing with Dracaeana Wines. Not really knowing what to call my dish, I racked my brain and didn't come up with anything too clever, so I combined the words potatoes and Quiche and the soon to be famous PoQuiche came to life.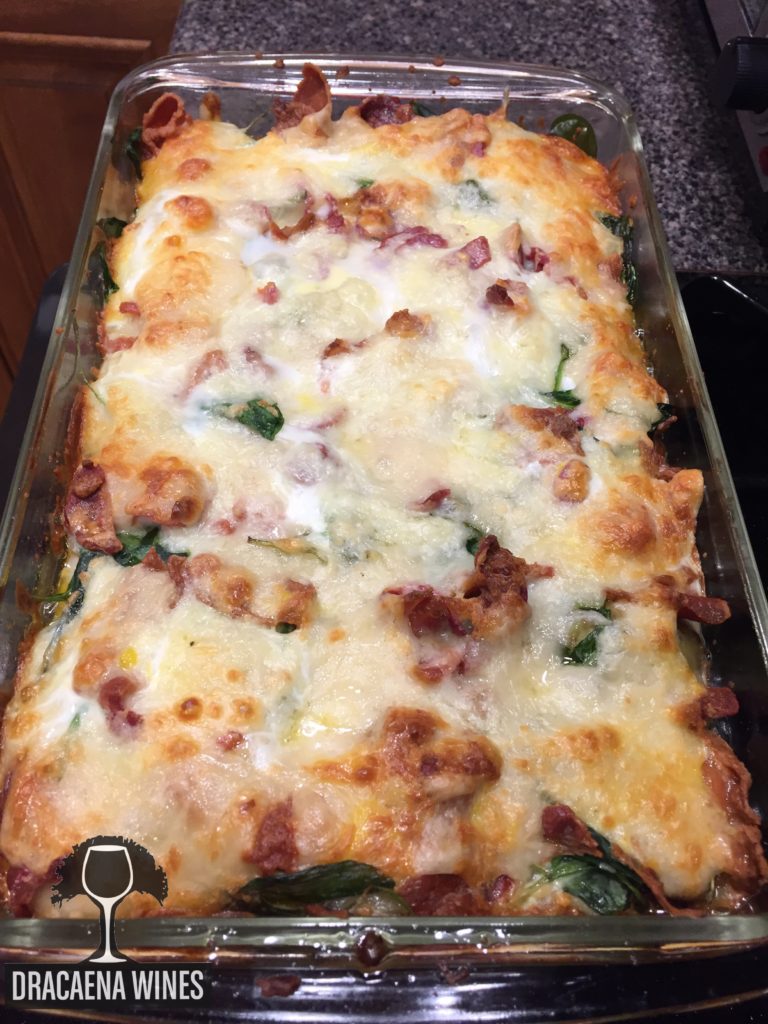 What's Brunch Without Bubbles?

Although I wasn't immediately sure what I was going to make to eat, I knew I was going to be serving bubbles! To me, brunch screams out for Sparkling wine. Typically, brunch involves mimosas or bellinis. In my opinion, those drinks were created to cover up using cheap sparkling/champagne. That is not to say that I don't enjoy a mimosa or two, especially while in Vegas and hitting up the tables early in the morning, but for this brunch I wasn't using cheap sparkling, so I wanted to let my palate enjoy every last bubble.
In my glass was a non-vintage Gloria Ferrer Blanc de Noirs. The wine has a beautiful hint of pink that comes from allowing only a portion of hand picked Pinot Noir grapes to have contact with skins for 24 hours. Eight percent Chardonnay is then added to base cuvee to produce this blend. The fruit is pressed in whole clusters, then allowed to naturally settle overnight (debourbage.) Proprietary yeast is used for the secondary fermentation. The cuvee blend is made of 18 different base wines fermented in stainless steel tanks. The wine spent a year and a half on yeast (en tirage)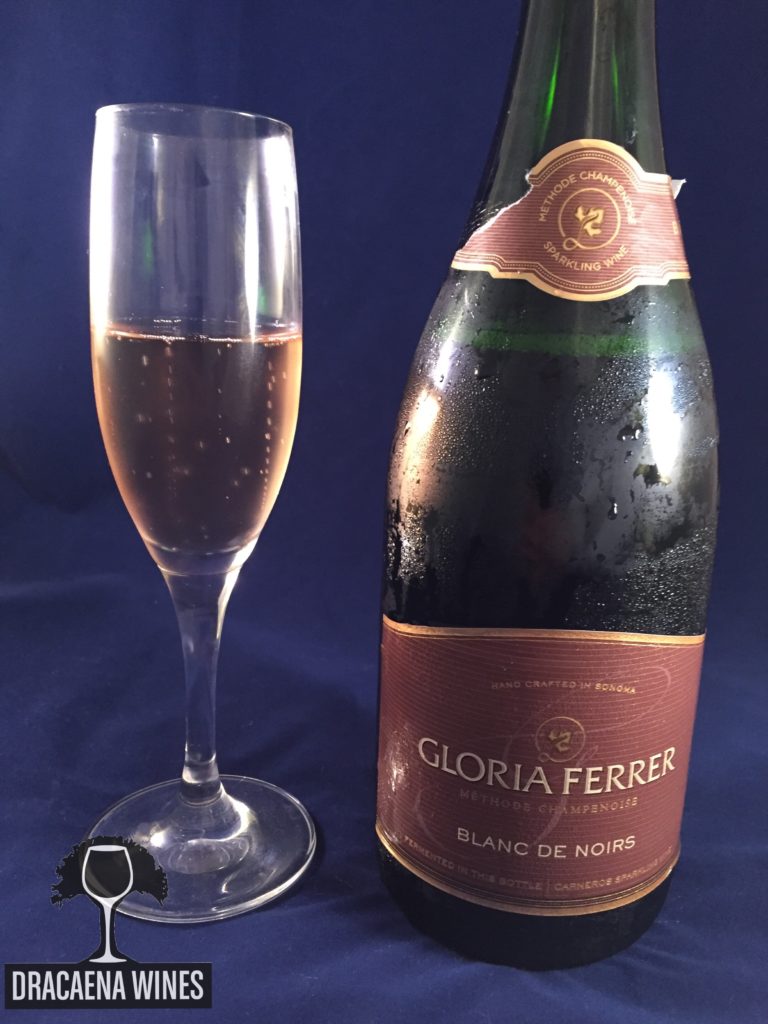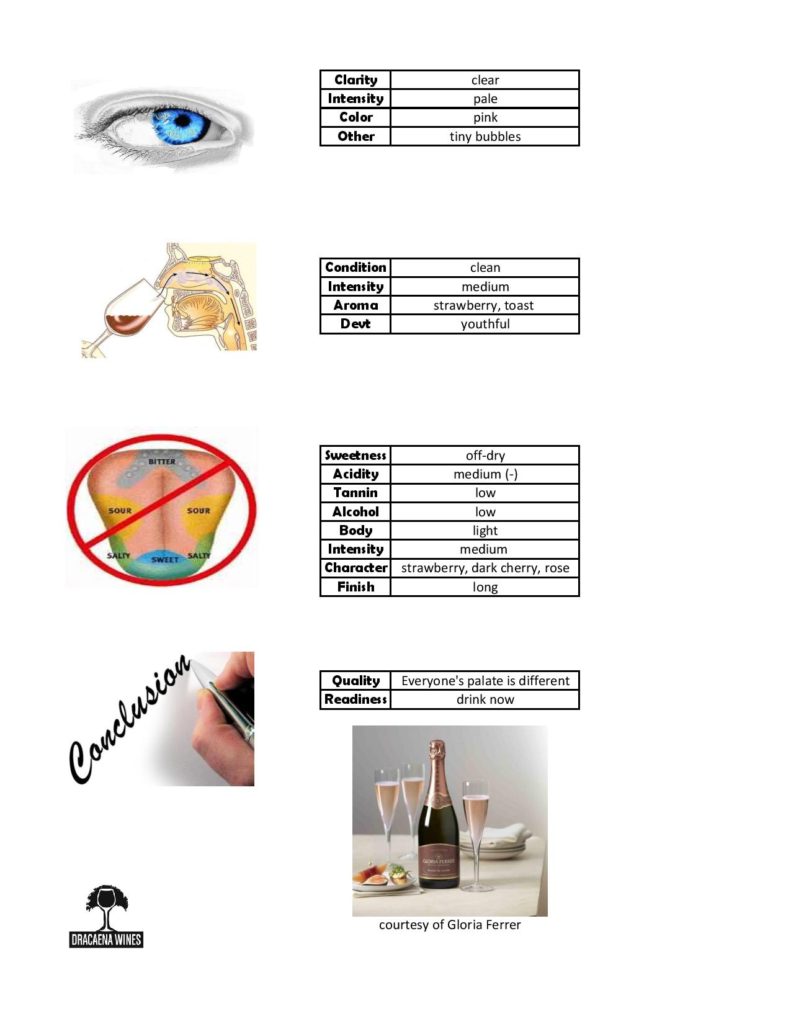 The Pairing 
The PoQuiche and Sparkling were both great but how were they together? I wouldn't say that the two complimented each other, but they didn't oppose each other either. The two amiably co-existed. On their website, which I didn't look at until after we had brunch and I was writing this post, they recommend "crab, Thai cuisine, roast pork, quail, foie gras or semi-sweet desserts. Seasoning affinities include star anise, plum sauce and tarragon. Look to triple aged gouda or hard aged cheeses with persimmons and hazelnuts for the cheese course." Well, in my PoQuiche, I have swiss and mozzarella cheese, spinach, sausage, bacon, potatoes and spinach. 
In my brain I was thinking sausage and bacon would be good for the wine, but didn't consider the creaminess and weight of the mozzarella and Swiss cheese. I think the meal was a bit heavy for the lightness of the wine. Although not the best pairing in the world, by no means was this a #Fail. Both were enjoyed immensely.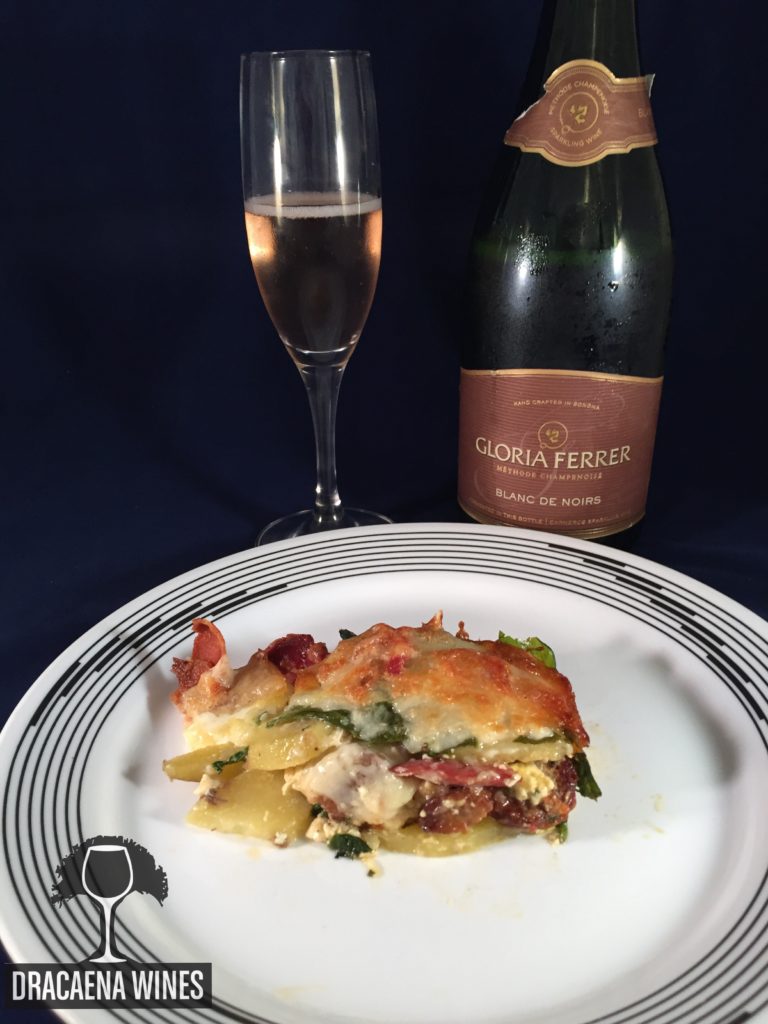 What My Friends Had for Brunch
If you are free later today (May 13th) at 11am EDT, head to twitter and join in the conversation to share your thoughts on brunch. (#WinePW) You don't need to have a blog in order to join in the fun. If you missed the chat, or even if you didn't, please check out these other posts about brunch. You may just find your next favorite mid-morning meal! 
Lots of bubbles! And a lot more! Read all about it in the invite; read on to see who's doing what!
~Sláinte!