I love October! The leaves start to change (maybe the only thing I will miss when permanently living in California.) Morning air is crisp, but nice enough to wear one of my many cozy hoodies in the afternoon. Octoberfest beers, show up on tap, and don't get even get me started on all the pumpkin recipes. Finally, to top it all off, it is #MerlotMe month!
The Fall of Merlot.
Society intrigues me. We fight for independence. We argue we have our own minds and can do what we want. We say no one knows us better than ourselves, so don't tell us what to do. But then a movie comes along and because of one line (that is misconstrued) an entire wine industry is taken down.
In 2004, a movie is produced in which two middle-aged men decide to take a road trip through California's Santa Ynez valley wine country instead of having a typical bachelor party. Sideways became somewhat of a cult film
and soon after its release, retailers across the U.S. reported a significant drop in Merlot sales, coinciding with with a simultaneous increase in Pinot Noir sales. 
On the Rise Again
According to a Wines and Vines report the sales of Merlot in 2015 wines at more than $20 per bottle increased by six percent. In November 2015 winebusiness.com reported that over 1,000 American wine consumers named Merlot their favorite red wine. It seems that Merlot is once again on the rise. 
#MerlotMe, led by Duckhorn Wine Company have been working hard to bring Merlot back to its glory. Additionally, about three years ago California-based #Merlotme branded October as Merlot Month. You can find #MerlotMe events in wine stores, restaurants and private parties all over the world. According to #Merlotme, last year, 6.5 million wine consumers in over forty countries and across more than forty U.S. states participated in Merlot tastings. 
#WinePairing Weekend Joins in the Celebration
For the second year, Jeff Burrows of foodwineclick.com arranged for us to receive some samples of Merlot. In his preview post, he explains it all. If you are around at 11am EST on Saturday October 8th, join us on twitter for our chat. Just look for #WinePW and you can follow along. Better yet, grab a Merlot, pair it with a meal and join in the conversation.
I received five glorious samples of Merlot, so I decided to do something a bit different with this post. Instead of choosing one to write about, I decided to make one meal and use our Coravin to sample each of the wines with it. As a sidebar, if you love wine, I highly recommend getting yourself a Coravin. It allows you to have that one glass of wine without having to open an entire bottle. In our experience, we can't taste the difference between a Coravin bottle and a newly opened bottle. 
On the Plate
Alright I cheated! I am in Fresno for a few days, and although we finally found and closed on our house here, Mike is living on bare necessities. We have not yet sold our home in New Jersey so our furniture and belongings are still there. We don't have a lot of pots/pans and the cupboard is pretty slim pickings. Plus, Mike was at work by 5am and I had no car to go shopping, so we ordered PF Changs as our meal. The meal consisted of their Crispy Honey Chicken, Lettuce Wraps and Pork LoMein. (food tasted awesome, but was highly disappointed in the portions- way expensive for what we got)
From the Wineries' Mouths
Ca' Momi 2014 Napa Valley Merlot
Our 2014 Napa Valley Merlot is smooth, savory and hopelessly seductive. The nose reels you in with aromas of earth, tobacco, boysenberries, and smoke. On the palate, slow-cooked plum and blackberry simmer together with nutmeg, cloves, and a touch of graphite. A burst of fresh acidity brightens gentle vanilla notes, mint, and tantalizing spices before a sleek black cherry compote brings you home. Richly textured and full of savory charm, this wine will make you fall in love with Merlot all over again.
Ca' Momi 2013 Carneros Napa Valley Reserve Merlot
The 2013 vntage is Ca' Momi's first release of Reserve Merlot, made from specially selected estate grapes grown in the Carneros district of Napa Valley. The nose opens with savory dark plum aromas, enriched with dried thyme and a subtle smokiness. On the palate, the wine explodes with juicy boysenberries and blackberries, fresh plum a summer savory. Youthful tannins and balanced acidity support the mid-palate and guide the wine into its gloriously unhurried finish of smooth  mocha, blackberry and vanilla.
St. Supéry 2012 Rutherford Estate Vineyard Merlot
Deep shades of reds and purples present in this single vineyard Merlot. Aromas of rich ripe blackberry with subtle notes of currant, anise, and charred oak combine with just a hint of graphite. Flavors of black plum and dark mocha, couple with subtle raspberry, espresso and toasted vanillin barrel. This is a wine of fine texture, terrific length and structure.
Ehlers Estate 2013 Napa Valley Merlot
Another luscious, full, and rich Merlot that illustrates the full potential of the Ehlers Bale Mill terroir. A complex presentation of licorice, black raspberries, red currants, cappuccino, and black chocolate cherries. The tannins are at once fine and chewy, and the bold, juicy structure of this wine is what has always made the Ehlers Merlot a classic that will cellar for decades.
Duckhorn Vineyards 2013 Napa Valley Merlot
This gorgeous wine displays intense aromas of ripe cherry, followed by more nuanced elements of cedar, sweet spices, orange peel and cigar box. On the palate, layers of black raspberry and spiced plum mingle with more savory notes of nutmeg and pencil lead. With firm, well-integrated tannins that extend the finish, this beautifully structured Merlot also promises great ageability. 
On Our Palate
Ca' Momi 2014 Napa Valley Merlot (SRP: $19.99)
Ca' Momi 2013 Carneros Napa Valley Reserve Merlot (SRP $44)
St. Supéry 2012 Rutherford Estate Vineyard Merlot (SRP: $55)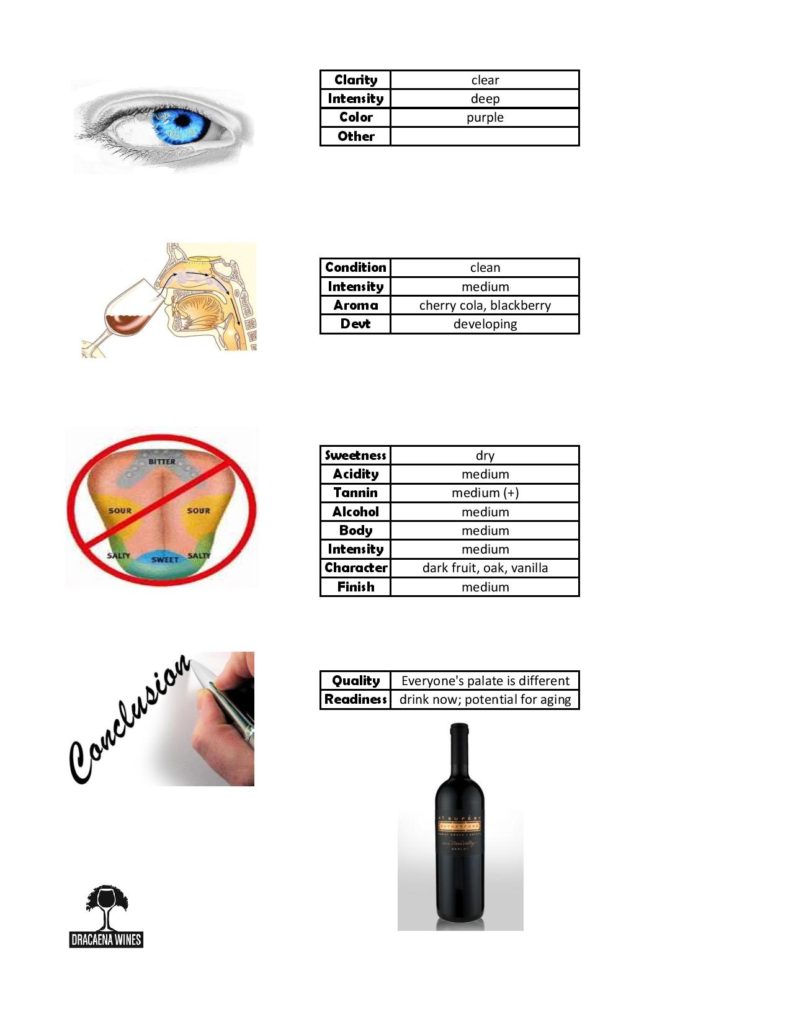 Ehlers Estate 2013 Napa Valley Merlot (SRP: $55)
Duckhorn Vineyards 2013 Napa Valley Merlot (SRP: $54)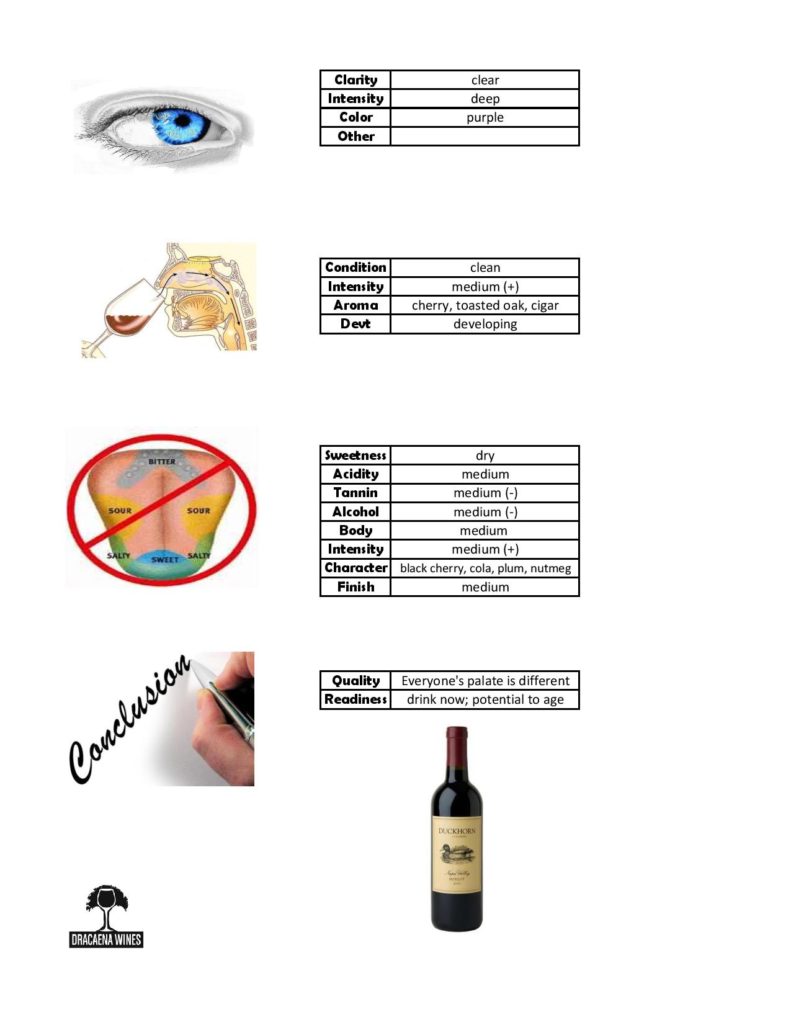 Conclusions
Red fruits, easy tannins and a soft finish are the characteristics of Merlot wine and all five of these wines exhibited these attributes.  With the medium tannins and not overpowering acidity, Merlot is like a chameleon who adapts to the food that it is paired with. If you compare our above tasting notes, you will see that many of the traits are the same across all five wines. The differences came in body and finish. For example, cherry was dominant in all wines and you would expect that from a warm weather Merlot. The winemaking contributions, ie. barrel selection, brix and harvest and blending provide the nuances that make each wine different.  
Be sure to check out my #WinePW friends' posts to learn more about Merlot, #MerlotMe and interesting food pairings. 
Our Talented Bloggers Share Their #MerlotMe Ideas
Take a look below for a preview of more than a baker's dozen excellent pairing ideas for Merlot. All our blog posts will go live on Saturday morning in time for our chat. We hope to see you there!
Camilla from Culinary Adventures with Camilla shares "Merlot Shows Its Versatility and Goes +1 With Cheese, Meat, and Chocolate"
Amy from Cooking with Amy shares "Mushroom Parmigiano Pasta Recipe"
David from Cooking Chat shares "Garlic Thyme Crusted Tuna Paired with a Merlot"
Wendy from A Day in the Life on the Farm shares "#MerlotMe Trifecta for #WinePW"
Michelle from Rockin Red Blog shares  "Welcoming Fall with #MerlotMe and #WinePW"
Jennifer from Vino Travels – An Italian Wine Blog shares "#MerlotMe with Sausage Baked Ziti"
Sarah from Curious Cuisiniere shares "Exploring Merlot Wine Pairing with Bolognese Sauce"
Lori from Dracaena Wines shares "Hello, Can you #MerlotMe?"
Jill from L'Occasion shares "Evenings with Merlot"
Lauren from The Swirling Dervish shares "Mercy Monday and Merlot"
Gwen from Wine Predator shares "#MerlotMe with savory simple fall foods"
Jade from Tasting Pour shares "Chipotle Chicken Stew and Merlot"
Cindy from Grape Experiences shares "Wine and Dine: Merlot with Eggplant and Polenta Parmigiana"
Jeff from FoodWineClick! shares "A Love Affair with Merlot and the Grill"
~Sláinte!