What's Your Favorite Wine Varietal?
Take a second to think about your favorite wine.  Choose a favorite varietal and mentally remind yourself what you liked or disliked about the last few bottles you have tasted.  Whether you are conscious about it or not, you have a wine type. Wine regions are classified according to their climate during their growing season.  In its simplest terms, we can classify wine growing regions into three categories, Mediterranean, maritime or continental climate. The fruit that is produced from these regions have distinctive flavors. The Winkler Scale is a heat summation scale developed by UC Davis. This scale helps determine what grape varietals will grow well in different regions, thereby producing the flavors you enjoy.
How the Winkler Scale Works
In order to develop this system, the scientists at UC Davis looked at the number of degree days between April 1st and October 31st, the basic growing season of grapes. By definition, a degree day is the number of days that the mean daily temperature is one degree above the base temperature which, for grapes, is 50oF.  It is calculated by adding the number of degrees by which the average temperature is above 50oF. ( high temperature + low temperature divided by 2 then subtract 50 degrees. You then add each to get total degree days for each growing season) 
If the region has less than 1700 degree days, it most likely will not be able to grow grapes. Now, I know that sounds very scientific, but you can totally cheat and check out any region you want by going to everyvine.com. Another aspect is that it can give a prediction of when the farmer can expect to harvest. The more warm days there are in a growing season, the faster the fruit will develop and the sooner the farmer can harvest.
The scale is arranged into five regions. Conveniently named regions I through V. The coolest region is one while the warmest is five. Theoretically speaking, depending on the region, different types of wines will be produced and certain varietals will flourish. 
Region I: Below 2,500 degree days; Chardonnay, Pinot Noir, Gewurztraminer, Riesling

Region II: 2,500-3,000 degree days; Cabernet Sauvignon, Merlot, Sauvignon Blanc

Region

III

: 3,000-3,500 degree days; Zinfandel, Barbera, Gamay

Region IV: 3,500-4,000 degree days; Malvasia, Thompson Seedless

Region V: Over 4,000 degree days; Thompson Seedless, other table grapes
Limitations of the Winkler Scale
For example, Paso Robles has 3491 degree days. This places Paso Robles into Region III. Think about the wines that come out of this region.  Paso is known for, among other varietals, Zinfandel and Syrah. In this case, the region classification fits. But let's take Napa Valley. Napa Valley has 3390 degree days.  That places it into Region III also.  I'm not saying you can't find exceptional Zinfandel in Napa Valley, however, Zin is not what comes to mind when you think Napa Valley.  With Cabernet Sauvignon being synonymous with Napa, they should be in Region I.  But it's not. So what's going on here.
While the Winkler Scale is not the end all be all, but more of a general guideline. These climate regions only describe one aspect of an area's climate—the mean daily temperature. There are a whole mess of other factors that play an important role in determining the region's suitability for viticulture. Even excluding the terroir theory, there is sun exposure, latitude, precipitation, soil conditions, and of course like everything else, pollution has an impact. Not just weather straight out, but the possibility of severe weather damaging the vines, drought conditions and the day to night temperature variation have a dramatic impact. The extremely hot days in Paso Robles are offset by the cool evenings, providing a region that is exceptional for viticulture. Even within a specific vineyard there are variations such as  microclimates. How the vines are planted also have an impact. The region may be in a warmer classification, but a particular vineyard may be in valley making it cooler, or the reverse may be true. The region is cooler, but the grapes are planted on the southern side of steep hillside causing those grapes to be warmer. So when planning which grapes to pick, or varietal to drink in a given region, you may want to check out the Winkler Scale and see where your wine stands.
Obligatory Picture for Blog Posts
When reading about blog writing, they always say you need to have pictures.  Well, this post doesn't really warrant pictures, but just to follow the rules here's a picture. (and it should count as four)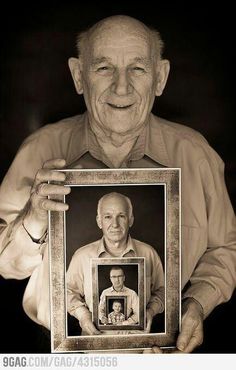 ~Sláinte!