Straightforward Winemaking
Nestled within the Applegate Valley, Oregon, Troon Vineyards has a very simple motto. Make "Wines for Life" by following these rules:
field sort the grapes by the same vineyard by the same crew that tends to them all year-long.

hand harvest the grapes and place into half-ton picking boxes

feet tread all grapes,whether they are white or red

de-stem and place in one ton fermenters to complete fermentation with no outside control and using only indigenous yeast

no pump overs, just hand punch downs.

mature all wines in three or more years old French Oak Burgundy barrels purchased from top producers in the Willamette Valley

add no acid, sugar or enzymes
Applegate Valley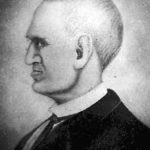 Applegate Valley is located along the Applegate River in Southern Oregon, and extending slightly into Northern California. It encompasses the area between Applegate and Grants Pass. The valley's history dates back to 1843 when Jesse and Lindsay Applegate left Idaho to lead a large group of settlers through southern route to the Oregon Territory. Jesse became a leader of one of the two groups of the expedition after it split over a dispute about whether or not livestock should travel with the group. The concern of the animals slow movement caused the riff and ultimately broke the group up into two. Applegate's party became known as the "cow column" and the other party was called the "light column".
The present day Applegate Valley is an up and coming wine region that is
home to eighteen wineries. The region is formed when the Siskiyou Mountains were created thanks to tectonic plate movements.  The soil is predominantly decomposed granite, similar to Sardegna, Beaujolais, Alsace or the Languedoc. The weather is warmer than in the Willamette Valley, but cooler than Napa Valley, making it difficult to grow both Pinot Noir (too warm) and Cabernet Sauvignon (not long enough growing season). With longer day light hours during the summer and longer nights during harvest, the fruit is allowed to begin to ripen during the summer but remain on the vine slowly ripening to harvest. Similar to Paso Robles, there is significant diurnal shifts of 50 or more degrees which allows for the acidity to remain within the fruit. The climate and soil provide the perfect environment for varieties that come from southern France and the Italian coast. 
Wines Defined By Nature
Troon was founded in 1972 by Oregon wine pioneer Dick Troon who sold it to the Martin family before his death. Troon Vineyards believe that "Wine is Life." In order to live up to that belief, they are committed, like the entire Applegate Valley, to sustainable agriculture.  
We believe that being a good steward to the land is not only a responsibility, but an essential step in making truly great wines. Our estate vineyards are L.I.V.E. and Salmon Safe Certified. 
Troon wants their consumers to be able to taste the vineyards. They allow the Applegate Valley, not the winemaker, to define their wines. They produce Vermentino, Marsanne, Roussanne, Tempranillo, Sangiovese, Syrah, Tannat, Malbec and Zinfandel.
#Winestudio with Craig Camp
For three glorious weeks in November, Tina Morey, our illustrious leader of #WineStudio, provided us with the opportunity to explore Troon Vineyards. During the exploration, we had the honor to chat with Craig Camp, the General Manager of Troon. Craig has been recognized as an industry leader in the use of online marketing and Social Media marketing and has served on the Board of Directors of the Howell Mountain Growers Association, Board of Directors of the Rhone Rangers and on the Napa Valley Vintners Association Marketing Committee. I love his single goal – "To make great wine!" He is also an extremely talented wine writer and wine photographer.

The Wines
Vermentino has a lot of natural skin pigments and this wine saw 24 hours of skin contact leading to a very interesting lemon green color. It's worth noting that a lot of Vermentino planted in France, where it's called Rolle, and it is the main grape used in Provence blanc wines. With less than 300 cases produced this wine may be hard to find.
2014 Blue Label Sangiovese (SRP: $35)
Real Sangiovese is thin-skinned, so it is typically lighter in color, similar to Pinot.  This wine saw 3-4 year old French barrels for about 14 months.  It's natural fermentation took about 2 weeks. Interestingly, Troon Vineyards include some stems in both their Sangiovese and Syrah to help color, moderate alcohol and lower acidity levels. As Craig told us, this wine is very small production and you need to know someone to get one. Luckily, we now know him!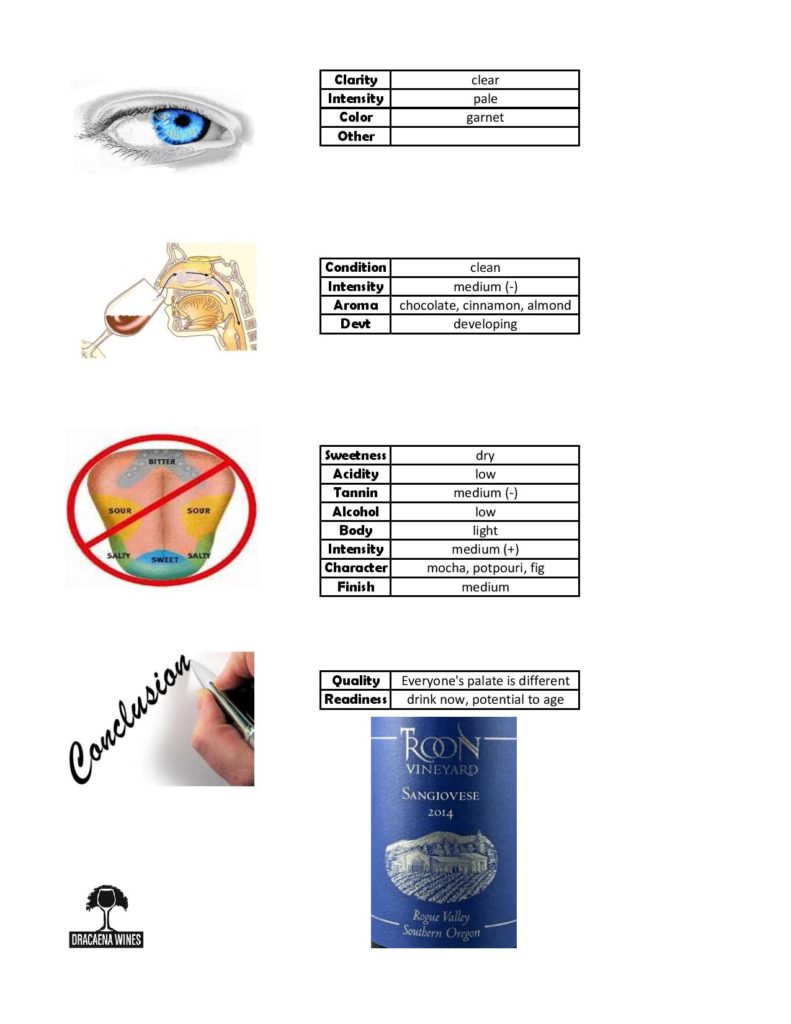 Malbec and Tannat blend is actually quite a traditionally inspired southern French blend. Craig explained that the 2014 is very different from the 2013. The 2013 was Malbec 57.76%, Tannat 44.33% co-fermented while the  2014, although also co-fermented is  39.9% Malbec and 60.1% Tannat.  When asked what determined the blend percentages, his answer was awesome -"Instinct." There were only 200 cases of this wine produced and they are number one in the market. The Tannat, which is known for its firm tannins, is perfectly rounded out by the Malbec. In addition to being a fantastic grape varietal that seems to be loving life in the Applegate Valley, recent research led by Dr. Roger Corder (a cardiovascular expert at the William Harvey Research Institute in London) shows that oligomeric procyanidins (OPCs) are the source of red wine's health benefits and Tannat has been found to be the grape with the greatest concentration.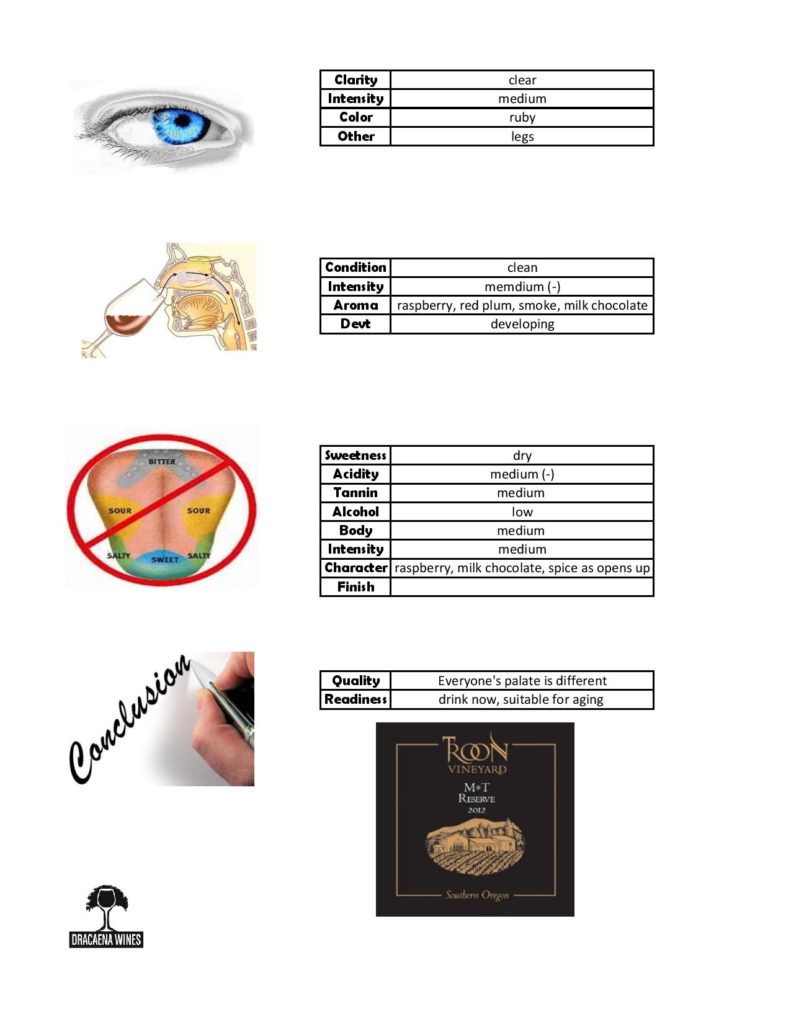 ~Slainte!