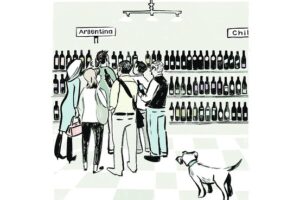 Do you know that full-bodied red wine that comes mostly from Argentina? How about the wine that is known for its plump dark fruit flavors and oh so lovely smoky finish? Or the wine that is priced much lower than Cabernet Sauvignon, and Syrah giving you more bang for your buck? All three statements are talking about the same wonderful grape varietal – Malbec! So can I get a heck yeah? 
In The Beginning 
Malbec's history dates back to the mid-19th century, when Malbec was
brought to Argentina from France by the French agronomist, Michel Pouget. Even though the vines were prone to mildew and rot, he chose this varietal with the ambition of them being able to improve the quality of Argentine wines. Prior to this, most Argentine vineyards were planted with hybrid grapes of poor quality. 
As it turned out, the hot, the thin-skinned, late-ripening grape was extremely acceptable to the high-altitude region of Mendoza. In fact, the vines were more suited this the Mendoza region than to the cool climates of the Loire and Bordeaux. Unfortunately, the road to success for Malbec hit a major bump in the road when in the mid-20th century Argentina experienced an economic reversal and many Malbec producers pulled their vines out, once again replanting them with cheaper, more fertile varietals.
The Second Rising
Luckily for us, about 20 years ago, a group of enterprising vintners from Argentina, Italy and France, got together and decided they wanted to improve the quality and reputation of Argentinian wines. Replanting varietals, reducing yields and improved wine-making procedures led the way of significant changes to the vineyard management in Argentina. These changes led to a second resurrection of Malbec in the mid-to-late 1990s. 
The Working Man's Merlot
Sometimes called "working man's Merlot," Malbec is a favorite of many oenophiles because of its easy drinkability with or without food. Malbec tends to have many of the same characteristics that make Merlot easy to drink, but then has an added spice and acidity.
Today, Argentina leads with over 75% of all the acres of Malbec in the world. It has five times more acreage planted to Malbec than the second place France. Depending on the elevation, Malbec can struggle to ripen and produce the needed acidity. However, in the higher elevation areas that have a wide diurnal temperature shift acidity production is not a concern. Malbec ranks as the 21st most popular grape in the world (was 52nd in 1990.)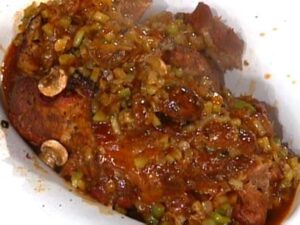 Since Malbec has soft tannins and typically a shorter finish than Cabernet Sauvignon,  it pairs well with lean cuts of meat like flank, sirloin and skirt steak. Although it also pairs exceptionally well with chicken and other meats like lamb and pork. If you aren't into the meat scene, look for foods that include spices that have earthy or smoky flavors such as parsley, thyme, rosemary, vanilla, garlic, shallot and, green onion. If you are in the mood vegetables try mushrooms, roasted vegetables, bell pepper, and potato. 
Achaval-Ferrer and #WineStudio 
September is Malbec month on #winestudio. What's #winestudio, you ask? 
#winestudio is a free, interactive wine education program conducted via social media. If you have a Twitter and Facebook account, you can participate! 

Each month we select a unique wine-based (or cider) topic to explore from a social, political, cultural, geographical and of course a wine-oriented perspective. Bloggers and wine lovers from across the world join us every session to discuss the culture of wine.

For each new topic we see dozens of original content pieces created, thousands of interactions via social media and millions of impressions created on our specific topic. #winestudio is the perfect way for wine lovers to meet new friends and learn about wine in a unique way from the comfort of their own home.
This month, we have the distinct pleasure of spending our Tuesday nights exploring "The Many Moods of Malbec – An Introspective Look into Achaval-Ferrer – Inspiration and Intent."
Achaval-Ferrer began its enterprise in 1995, just when Argentina began to focus on exports to other countries. Since that time the winery has been on the forefront to guiding the effort of serious site and viticulture selection combined with high-end winemaking. For over 20 years Achaval-Ferrer has helped to lead the way in developing Argentina as one of the top wine producing countries. 
So join us on our Malbec educational exploration on Tuesday at 8pm EST. Achavel-Ferrer is sold in over 70 countries and can be found in many wine stores. Go out and grab a bottle and join in the conversation. Even if you don't have a bottle, join us! Follow along on twitter at #winestudio as we discuss the #ManyMoodsofMalbec.
~Sláinte!