I just arrived home from my first Wine Bloggers Conference and I am so happy that I attended. Social media is an amazing thing. It truly makes the world a smaller place. There are some people who believe that it is unsafe and wrong to meet people who you talk to on the web. I am not one of them.  I have had the privilege to meet some outstanding people thanks to my Twitter, Facebook and Instagram accounts. This weekend was a coup de grâce of meeting some amazing people.
This blog post would be overwhelming if I sat here and talked about all the people and the seminars that I experienced over these last four days. It was sensory overload, which is the way it should be. There will be future blog posts about the experience, but I wanted to get one out immediately to thank The Wines of Lodi, California for their hospitality. 
A Bit About Lodi's History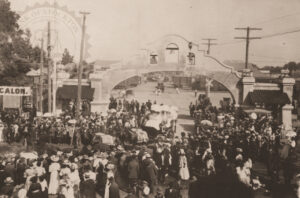 The famous Lodi arch was built at a cost of $500 at Pine and Sacramento Streets in 1907. 
Grapes were always part of Lodi's landscape, growing wild along the riverbanks. George West became the first commercial vintner in the area in 1858 when he built the El Pinal Winery. With watermelon growth halting farmers in the area looked to other sources. They turned to grapes. The top varietals were Zinfandel and Tokay. They fell in love with Tokay because of its versatility. With the sandy soils and delta breezes, the Tokay grape develops its distinctive flame color. The grape is not only fermented into wine, but also into brandy and can be fortified into port and sherry style wines. 
Prohibition posed a real threat to Lodi winegrape growers, but they were creative and figured out a way to prosper. They shifted their business from making wine to shipping fresh grapes. It was illegal to sell wine, but it wasn't illegal to ship grapes for home winemaking. The thick skinned berries of  Zinfandel, Tokay, and Alicante, handled the travel well. They were shipped with explicit directions to "not add sugar and water!"
Lodi wine makers flourished throughout the 40's and 50's. With the use of Tokay, Zinfandel, and dessert wines. However, the 1960's saw a change in the palate of wine consumers. Dessert-style wines preference declined and table wines became more popular. Lodi grape growers had to adapt again. They began focusing on producing quality varietal winegrapes. Over the next 30 years, Lodi re-invented itself by converting their vineyards to premium varietal winegrapes. In 1986, Lodi saw a huge boost in credibility when the Lodi Appellation AVA was created. 
For a much more detailed history of this impressive wine region head over to the Lodi WineGrape Commission's site. There you can find out more information about the wineries, the history of Lodi, and tips on how to plan the perfect vacation.
Some Pretty Cool Tweeters
Additionally, I wanted to give some kudos to some of the phenomenal people that I met and share their blog sites with you. These ladies and gentlemen do some amazing stuff and thought you might want to take a peek (in between reading my posts of course!) By no means is this a complete list- in fact it is a very limited list – of the amazing bloggers that I met. 
Where consumer based wine perspective meets great deals on wine.Click To Tweet Words really can't describe Ryan. I spent a lot of time with Ryan and enjoyed each moment more than the next. He can be found at http://thefermentedfruit.com/.
Purveyor and Curator of Travel and Wine Experiences.Click To TweetBeth does more than anyone I know. She is involved in so many things that I get tired just watching her. In addition to her role at Ehler's Estate, she has a personal blog at https://travelingwinechick.com/.
A wine blog written by a lawyer. Because lawyers drink wine.Click To Tweet Regina is so much fun. A constant smile on her face and her posts are hysterical. The lawyer footnotes truly make her posts unique. She can be found at http://wine-esquire.com/ 
Renowned for entertaining ability to pair wines with just about any pop cultural experience.Click To Tweet It is kind of tough to describe Chris in one short sentence. He does it all   [internationally-renowned sommelier, wine educator, journalist, consultant, critic and public speaker] and does it well. Read his posts at http://sawyersomm.com/
An honest, hopefully fun, and from-the-heart perspective on wine. Click To TweetThe blurb could not be more spot on. Jim is one of the nicest people that I have ever met. His smile warms you and his laughter is contageous. Check him out at https://jvbuncorked.wordpress.com/
A song in every glass of wine.Click To Tweet I feel that I have known Michelle forever, but this weekend was the first time I physically met her and it was like we were life long friends. She is an amazing writer and somehow always finds the absolute best song [and food] to pair with the wine. Her posts can be found at https://rockinredblog.com/
Celebrate the diversity of wine and the characters in the wine bizClick To Tweet Cathrine's personality is as bubbly as can be. Enthusiasm just oozes out of her. I honestly can't see anything Star Wars related without thinking of her! Find her posts at http://damewine.com/.
You Know You Want to Go
Interested in possibly coming to next year's conference? Well it is going to be in Sonoma, CA!. You can get all the information you need here.  Just in case you aren't sure you want to go, I have included a short video of some highlights of the weekend to provide some incentive.

Just be prepared to have your liver raise the white flag if you decide to come! But I promise you won't be sorry!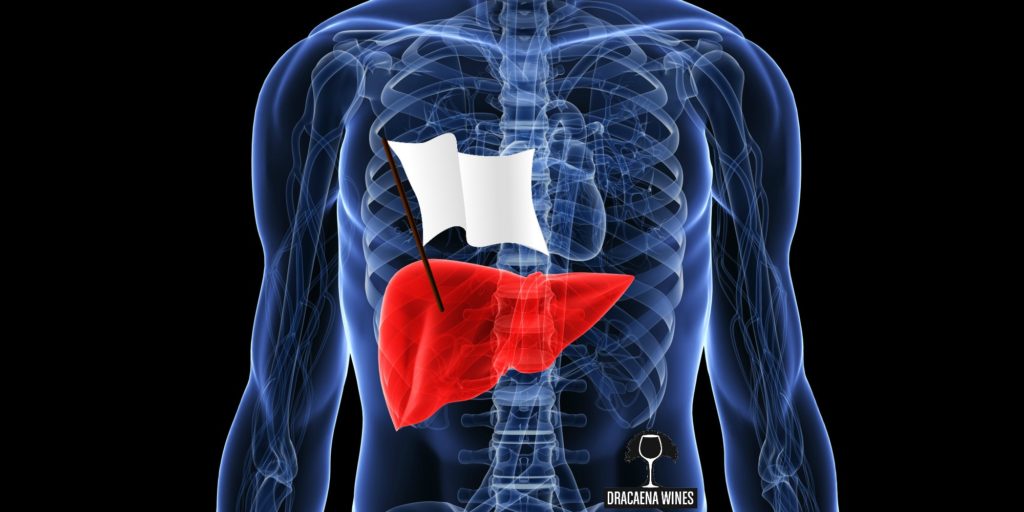 ~Sláinte!