****THIS WILL BE THE LAST POST THAT IS PUBLISHED ON DRACAENAWINES.COM. ALL FUTURE POSTS WILL BE ON EXPLORINGTHEWINEGLASS.COM. PLEASE FILL OUT THE FORM IN ORDER TO GUARANTEE YOU CONTINUE TO BE NOTIFIED WHEN NEW POSTS ARE LIVE. DRACAENA WINES WILL REMAIN POSTING BEHIND THE SCENES AND WINERY RELATED CONTENT. 
______________________________________________________________________________________
I recently attended a webinar presented by Gregory and Vine on zero percent wine produced by Giesen Wines in New Zealand. These wines are also known as de-alcoholized wines for an extremely important reason. The wine making process is done exactly the same for the non-alcoholic wines as for their premium wine line. 
Giesen Winery was started by three German brothers Theo, Alex and Marcel (image below courtesy of Giesen) who wanted to produce quality wine in New Zealand. It wasn't a stretch for them to want to be in the business, as their grandfather was a sommelier, their great grandfather was a brewer and their parents introduced them to international cuisine.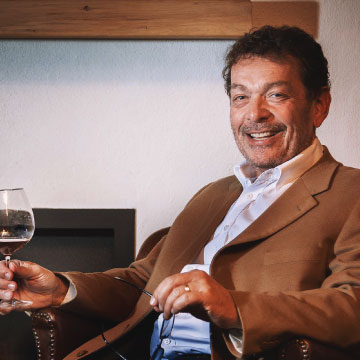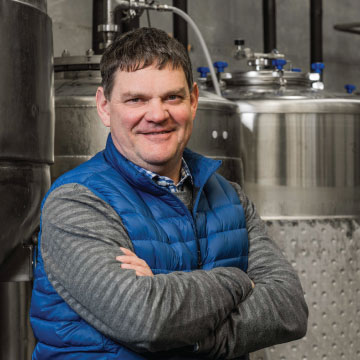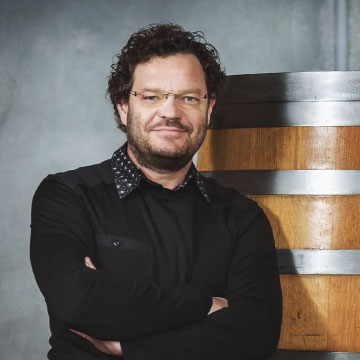 Before we get to the zero alcohol wine, it should be known that Giesen also produces quality wine with alcohol. At the helm, is chief winemaker Duncan Shouler who grew up in England and traveled to Scotland to study marine biology. He spent his final year in Auckland and decided to stay in New Zealand after completing his degree. He used his degree as a scuba diver in the Bay of Plenty. A few years later, he decided that winemaking was a good diversion and returned to university. During his studies he worked in Marlborough and Central Otago, as well as Bordeaux and California. He returned to Marlborough to become Giesen's Senior Winemaker and was promoted to Chief Winemaker in 2020.
I always love an origin story and this is a great one. During the webinar, You may be asking how you go from having the alcohol business in your DNA to making de-alcoholized wine? It all began with a competition. In 2019, Giesen decided to take on a health initiative. The employees were challenged to take steps in their lives to become healthier. This including counting steps, exercising more, reducing their caloric intake, eating healthier and yes, no alcohol. Duncan explained that everyone in the winery was "all in" to try to win the competition… until they realized that meant they couldn't drink wine. They held an "emergency meeting" to discuss the ramifications of the competition, and came up with the concept of zero alcohol wine. After some experimentation and some tasting, the zero percent alcohol Sauvignon Blanc was born.
The preference for the name is de-alcoholized wine, rather than zero alcohol for one very specific reason. Duncan repeatedly stated that all of the de-alcoholized wines are produced in the same methodology as typical wines. It cost more money and takes more time to create the de-alcoholized wines than it does to make typical wine. The wine is picked, fermented, and aged similarly to their other premium wines, with one difference… the zero alcohol wine is processed through spinning cone technology.
The flavors and aromas are imparted into the wine during the fermentation process. After fermentation is complete, Duncan runs the wine through the spinning cone. A spinning cone is "designed to extract and recover volatile compounds using steam, under vacuum conditions. This is a far more gentle process compared to standard extraction techniques, enabling our equipment to better capture aromas and flavours – naturally." (https://flavourtech.com/products/spinning-cone-column/)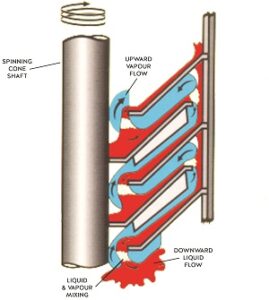 It all starts with choosing fully ripe fruit in the vineyard with lower acidity. Once the base wine is completed, Duncan runs the wine through the vacuum distillation. The important aspect of the spinning cone is that distillation can transpire at lower temperatures and over a larger surface area allowing for the quality of the wine not to be impaired. The slower the process and the lower the temperature, the gentler the process. The temperature is lowered to 97oF, the wine is run through the system and the aromas are captured. The temperature is then raised and the wine is sent through the system a second time to remove the alcohol. This in turn leaves three separate products; ethanol, wine with no alcohol and flavor, and the aromas. The aromas and the non-alcohol wine are then combined to leave a de-alcoholized wine.
The Wines
I was provided with samples of Sauvignon Blanc, Pinot Grigio, Rosé, and a Red Blend. I have never had zero alcohol wine before, but have had non-alcoholic beer. I must admit that I was not a fan of the beer. I found the aromas lacking and the palate just, well honestly, not beer like. So I was intrigued (and nervous) to try the de-alcoholized wines from Giesen.  After a little pre research, I figured that since Giesen holds the honor of producing the best Non-Alcoholic Sauvignon Blanc on the market, it was well worth giving a try.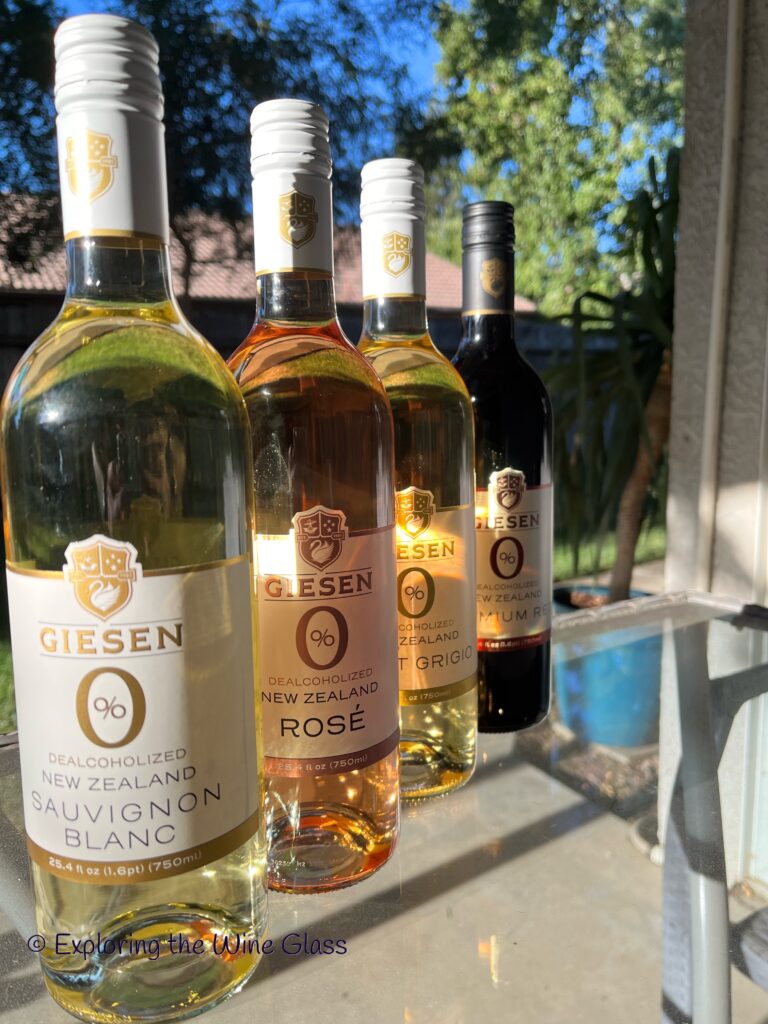 Find the wines near you by clicking here.
Is There Room?
I ask you, what makes a wine, wine? Is it the stories that are told while you are sipping along with friends? Is it the fact that it is made from fruit? Is it the process of fermentation? Or is it that there is alcohol in it? Is de-alcoholized wine actually wine? According to Duncan, and many people around the world, yes it is. Giesen de-alcoholized wines are made with high quality fruit, they undergo the process of fermentation and are balanced between the acidity, flavors and textures. They can pair with your favorite meals just as an alcoholic wine can. The experience is there, just not the alcohol. There is a saying, "There is a story at the bottom of every bottle." These wines make it a lot easier to remember those stories after a few bottles have been emptied.  What are your thoughts on de-alcoholized wines? Share your thoughts in the comments.
~Slàinte!
Click to find out more about Dracaena Wines CHALK CLUB