History of Tannat
The term Tannat is a derivative of "tannin" and for good reason. Wines derived from
Tannat is typically very dark, rustic and rather powerful thanks to the extremely thick skins. Another interesting characteristic that adds to the tannic structure of the wine is the high seed count of the grape. Tannat grapes have five seeds whereas most grapes used in wine making have two or three. 
Tannat is thought, like so many other grape varieties, to have originated in the Basque region of France. It has been growing in Madiran, at the foothills of the Pyrenees Mountains, for centuries. In fact, it was so coveted that during the 17th and 18th centuries French kings accepted Madiran wines as payment for taxes.
As the Basque settlers, in the late 1800s, migrated to Uruguay, they brought Tannat with them. The vines flourished and now there is actually more Tannat planted in Uruguay than in France. The vines enjoy the ability to maintain acidity in the grapes thanks to the coastal breezes. On the east coast, growers have the problem of humidity and the cold winters. Care must be given to planting vines on breezy hillsides or foothills with good drainage. 
Tannat on the East Coast 
The temperatures in Virginia vary greatly. Seeing temperatures ranging above 95°F (35°C) in the summer, while winters are frigid. An average low temperatures drops to 26°F (-3.3°C) during January. Nor'easters lead to cold masses and substantial snowfall and the Blue Ridge Mountains endure bitter cold during the winter months. Thankfully, Tannat is less susceptible to cold temperatures and frost damage than many other grape varieties.
Stinson Vineyards is located in the foothills of the Blue Ridge Mountains. The Ridge is part of the Appalachian range and was created around one billion years ago when the tectonic plates were uplifted making the Blue Ridge Mountains among the oldest in the world. Divided by the Roanoke River gap, the Ridge traverses eight states but its longest portion is in western Virginia. The mountains provide a temperate climate that is ideal for growing grapes, especially Tannat. 
Try the 90+ rated and multiple Double Gold medal winning wines of Dracaena Wines and get a 10% discount off your first order. Click the banner below and use code "Explore" at checkout.

The winery was created by the father/daughter team of Scott Stinson and Rachel Stinson Vrooman. Modeling their winery after the "garagiste" wineries of France, Scott and Rachel opened their doors of an old three car garage and as the saying goes.. never looked back. The winery and tasting room, which was designed by Scott, provides 360-degree views of the Blue Ridge mountains. While visiting the tasting room you are also able to purchase grass-fed beef, farm-raised pork and chicken, free range organic eggs, local produce, and garden fresh herbs. 
Rachel and her husband, Nathan, along with their consultant winemaker, Matthieu Finot are dedicated to producing wines that are reminiscent of Bordeaux and the Loire Valley. Whole cluster fermentation for the reds and sur lie aging for the whites create wines that are elegant and complex and have gained recognition in such publications as USA Today, Yahoo News and Departures. 
The estate vineyards are planted around the historical Piedmont House. Local historians state that General "Stonewall" Jackson stayed at the house during his Valley Campaign of 1862. Today Stinson Vineyards maintain seven acres of vines around the home. In order to provide more complexity to their wines, they also source fruit from various terroirs within Virginia. 
Stinson Vineyards Tannat
I had the pleasure of sampling Stinson Vineyards' 2017 Tannat and 2019 Rosé of Tannat. I was thrilled to  have had the opportunity since I am a huge Tannat fan and quite honestly outside of Uruguay, I find it very difficult to find it. Additionally, this would be my first Virginia Tannat and first Rosé of Tannat ever! 
Since Tannat tends to pair well with fatty, rich foods. as well as with BBQ or other grilled meats, I decided to use some left overs earlier in the week. Other suggested meals include roast meats like beef, lamb, and rabbit. But I don't eat any of those, so ground turkey it is!  We had made ground turkey burritos and had left over meat mixture. I made homemade biscuit dough and made mini pockets. An easy meal and it made for an incredible pairing.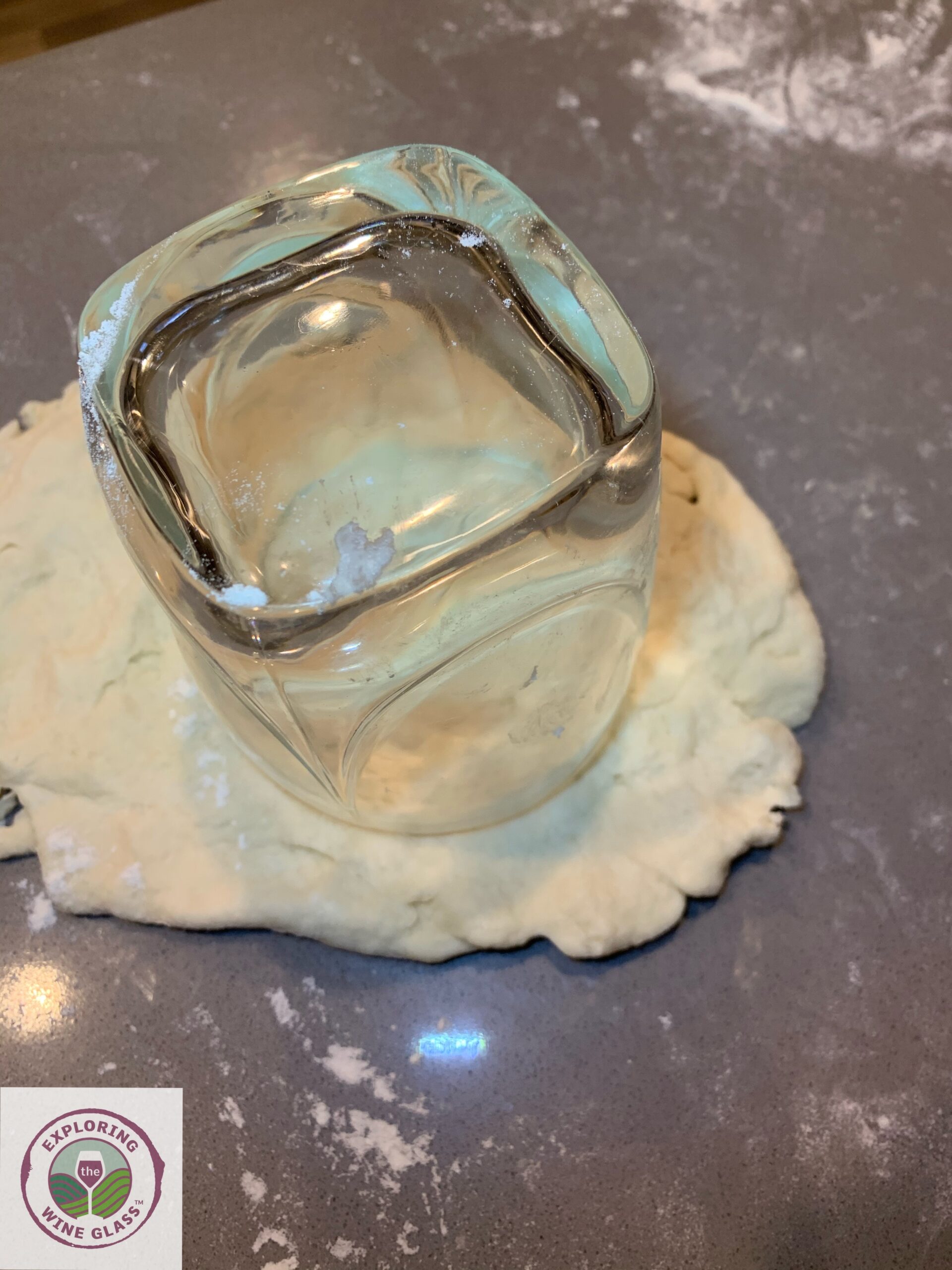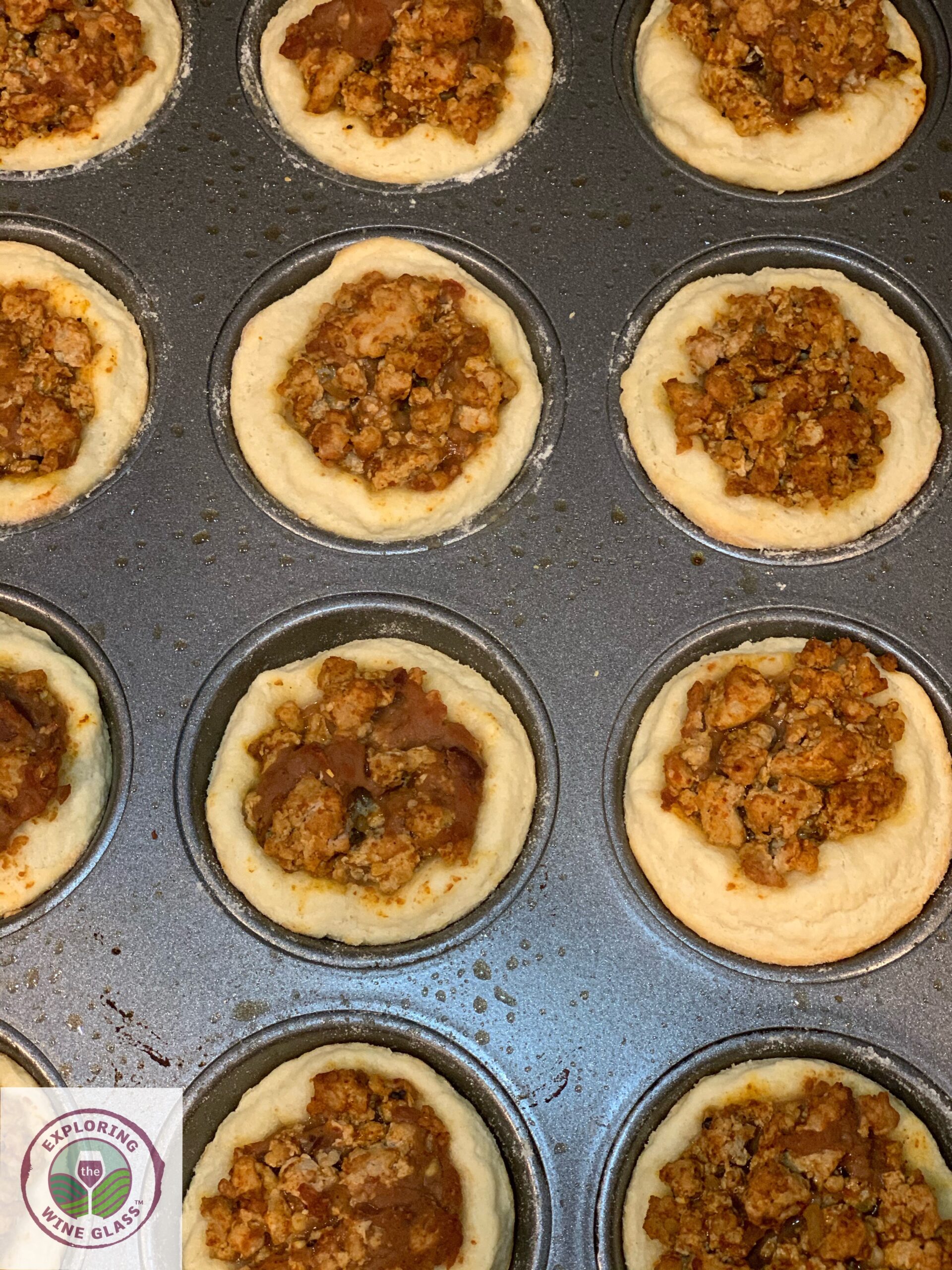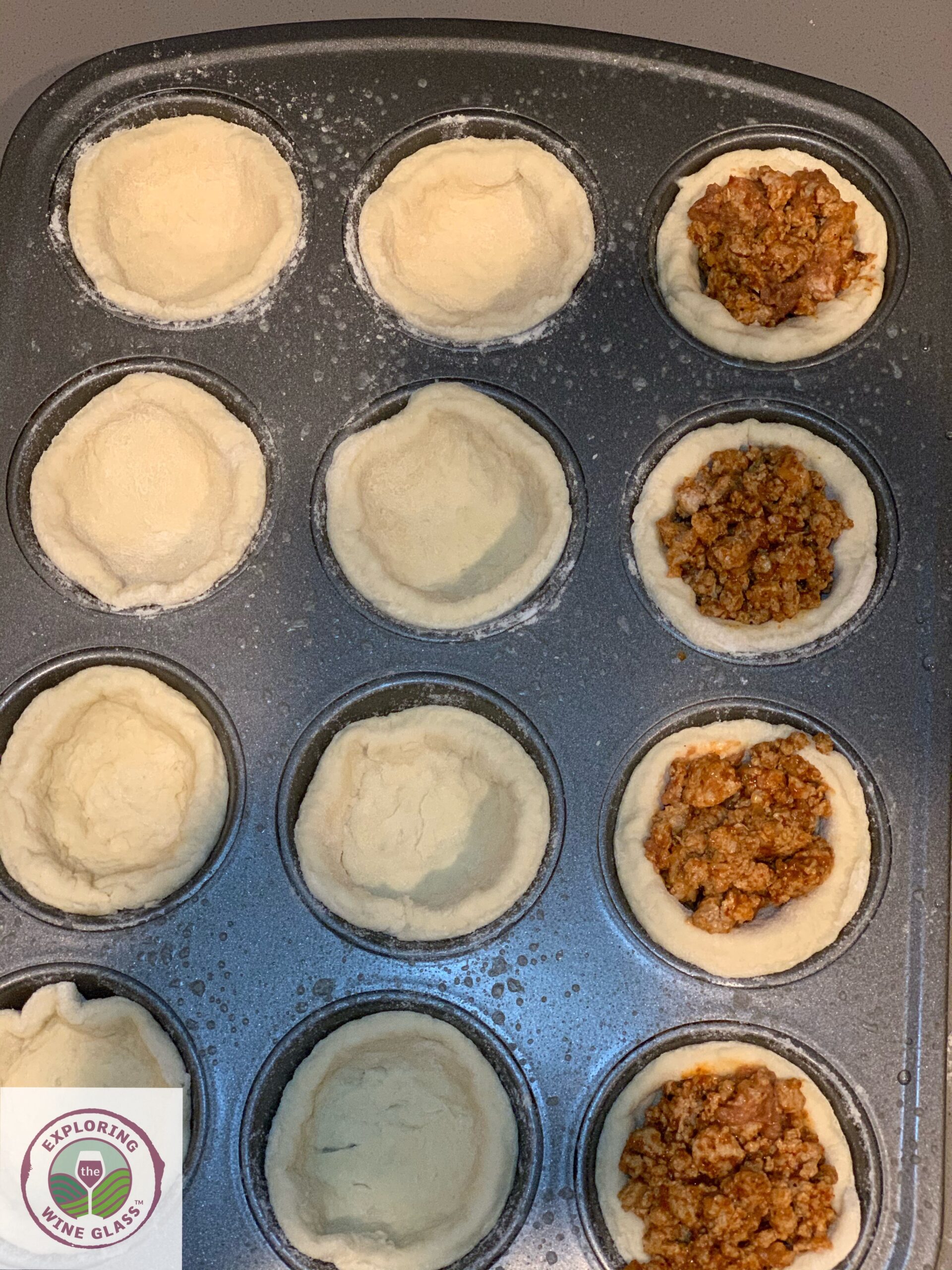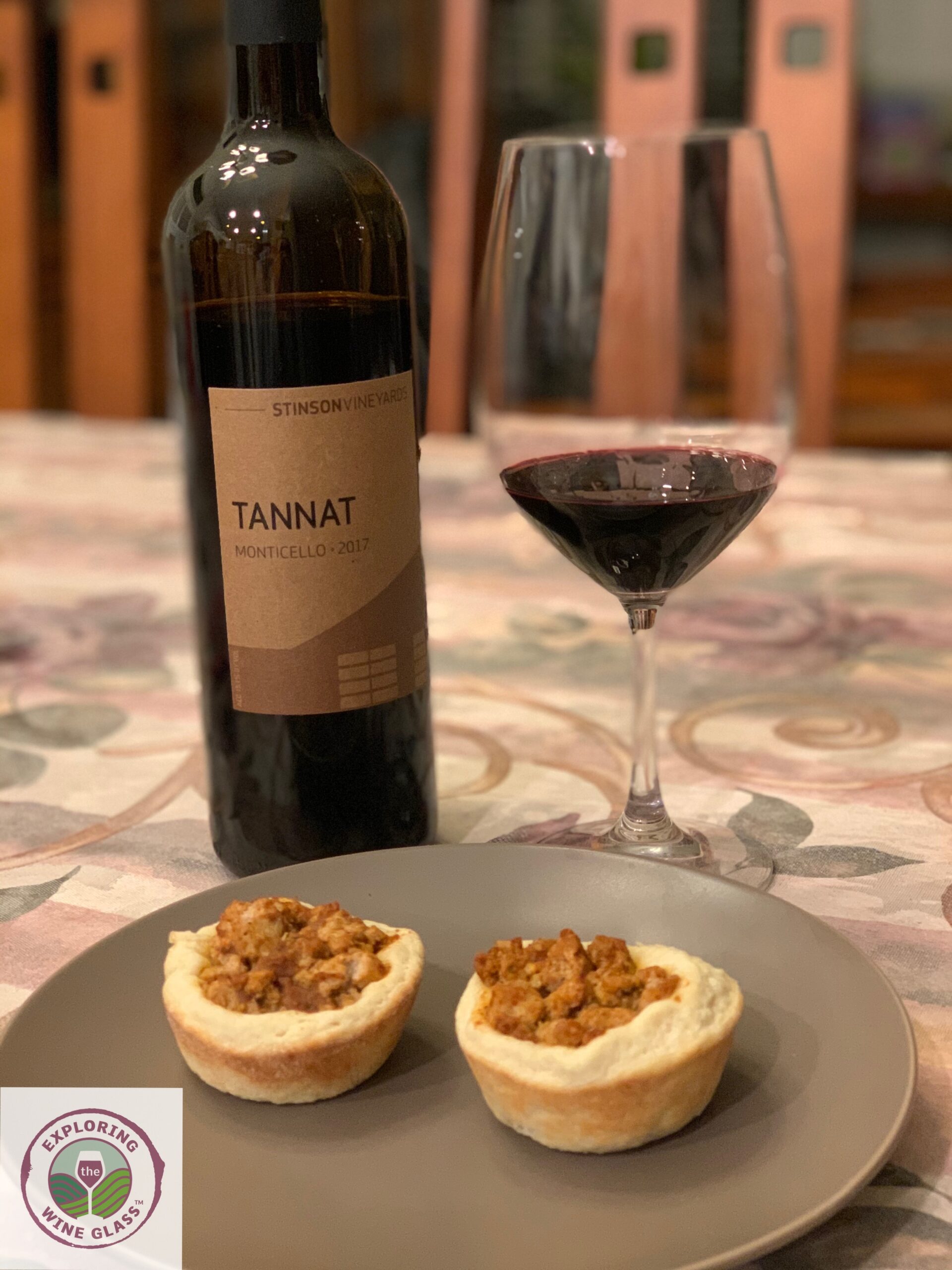 2017 Stinson Vineyard Tannat
?deep purple
?? light tobacco, spring meadow and lavender
?dry, high acidity, high tannin, medium alcohol, medium body, medium flavors brown spice, earth, black plum, blueberry, medium finish
? aged 27 months in 50% new French oak, 15.1% ABV, SRP: $35.99 100% Tannat, 225 cases
2019 Stinson Vineyard Rosé of Tannat
? pale pink-orange
?? medium white pepper, bing cherry
? dry, medium acidity, low tannin, low alcohol, medium body, medium flavors citrus peel, bing cherry, medium finish
? fermented and aged sur lie in stainless steel, 12.9% BV, SRP: $20.99, 100% Tannat, 300 cases
Thank you to Stinson Vineyards for providing these media samples. No other form of payment was received and all opinions are my own. Find out more about Stinson Vineyards and all of their wines (I hear they make and exceptional Cab Franc!) on their website.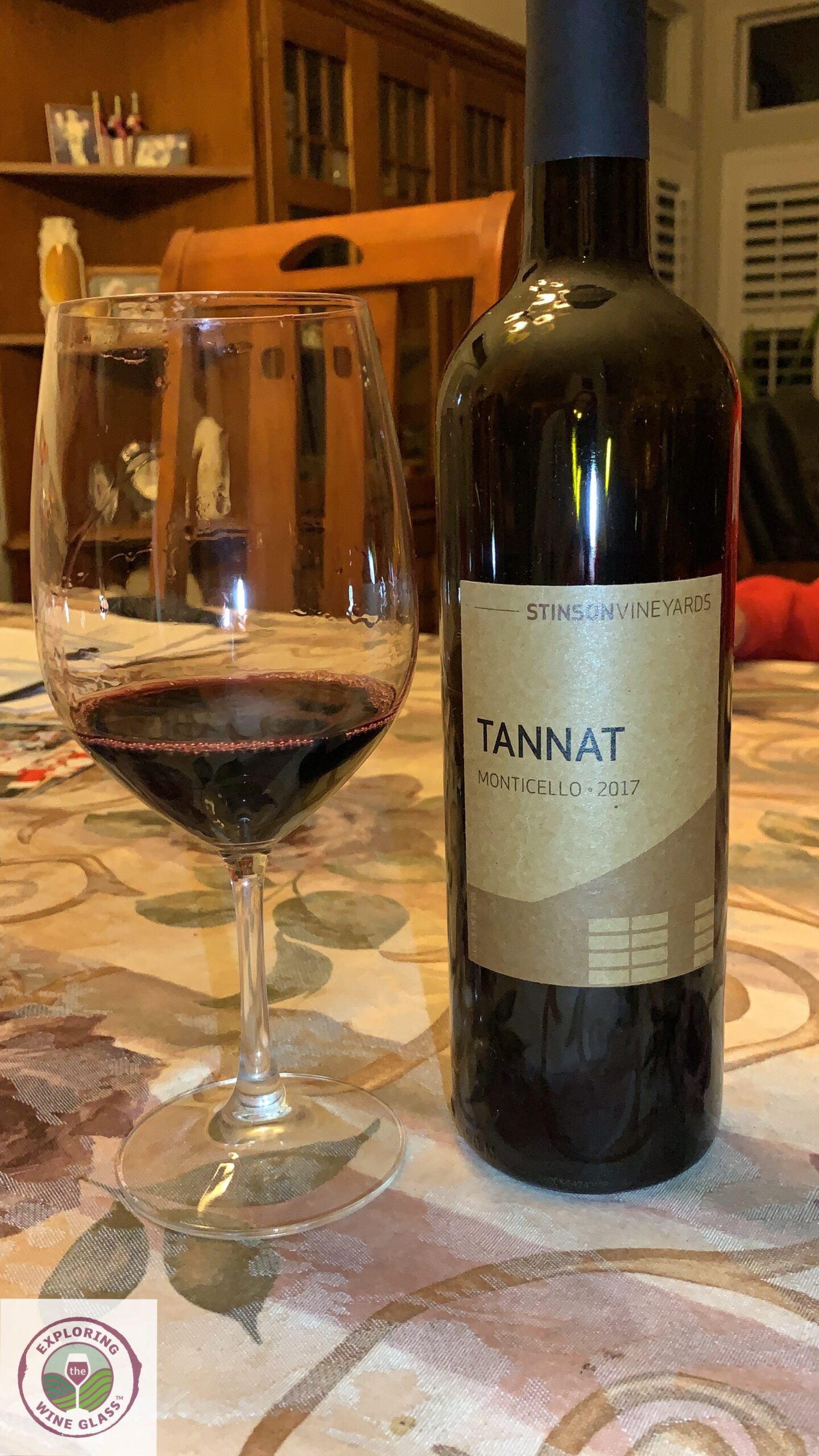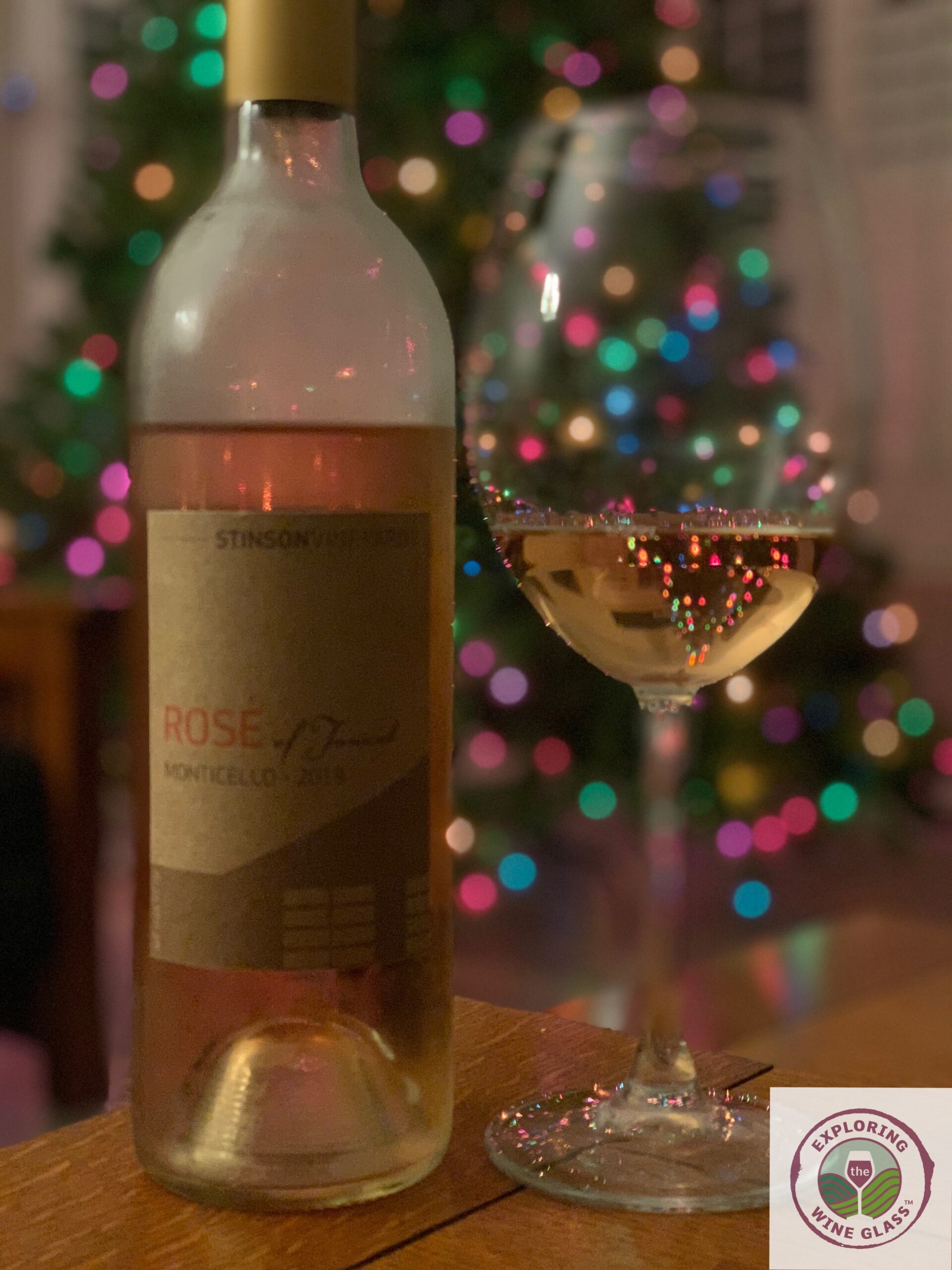 ~Sláinte!  
Dracaena Wines has received consistent 90+ ratings and multiple Double Gold medals. Click image to order yours today and let Dracaena Wines Turn Your Moments into Great Memories!