It wasn't too long ago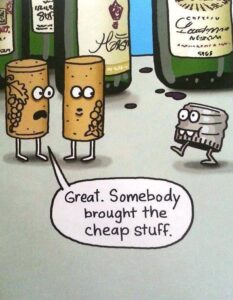 that everyone was talking about the fact that if a wine was in a screw cap, it must be inferior. Although the traditional cork, making that wonderful sound, is the traditional way to protect the luscious juice inside the bottle, the screw cap has a lot to offer. 
Science has come a long way in terms of TCA and TBA, the chemicals that cause cork taint. It use to be almost a 10% failure rate, but today that number hovers at about 1%. Listen to my podcast interview with Peter Weber of Cork Quality Council if you would like to know more about cork production and quality.

Cork is still near and dear to many people's wine loving heart, but screw caps have come a long way in terms of proving their worthiness. Things like, not needing to find a corkscrew in order to start enjoying your wine and being able to easily close the bottle again for that rare time you don't finish the bottle. Screw cap technology has developed to allow for ageing of a wine by controlling air flow through the plastic liner. 
As time has passed, people have been exposed to more wines with a screw cap and even some rather expensive wines under cap. There are still "cap haters out there, but the majority have seen the light. But that is old news. Move over cork vs. screw cap! There is a new debate in town – bottle vs. can.
Try the 90+ rated and multiple Double Gold medal winning wines of Dracaena Wines and get a 10% discount off your first order. Click the banner below and use code "Explore" at checkout.

There is an increased number of canned wines being produced today. Just walk into your favorite wine shop and take a stroll down to aisles and take a look. There is a increased share of  real estate on those shelves dedicated to cans. According to a Nielsen report in 2019, the canned wine category has grown 67% racking in around $75 million in sales. 
Let's look at some other positives of wine cans.  First, and foremost they offer much better portability! You can take them with you wherever you go. We all have been places that glass is prohibited or not safe. Poolside or by the beach for example and what about your kids' sporting events. (not that I am saying you should be drinking while watching your kid play a sport, but sometimes it can help. Grab a koozie or this clever invention, and no one will be the wiser! 😆 Cans are lightweight, take up much less room in your refrigerator and your recycling bin. Plus, they cool faster than glass, and remain colder for a longer period of time.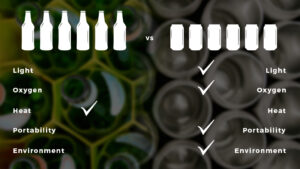 Bottom line, aluminium takes more energy to make, but less to transport and the empty cans have real value – plus, unlike bottles they're infinitely recyclable and they decrease the amount of mining and smelting required in the first place. Glass is much more energy-efficient to create, but it's heavy and fuel-intensive to transport, and much less valuable once empty. ~https://www.finewinedelivery.co.nz/
I have not had much exposure to canned wines. In fact, the only ones I had ever had were from Fiction Wine in Paso Robles and that was a long time ago, when they first started producing them. I was more interested in the bottling line than the wine itself. I was curious how they transfer the equipment from bottling to canning. (I learned it was two separate lines.)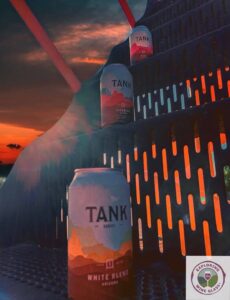 So I reached out to Aridus Wine Company in Arizona and asked them if I could taste their lineup. They produce three different cans. A Viognier, a white blend and a Rosé. They sell for $7 each or $28.00 for a four-pack. In the official press release owner, Scott Dahmer stated,  "We wanted to make easy, bring-along summer wines for picnics, hikes, pool parties, any event or excursion where a bottle would be in the way, but a can would be a simple choice." Winemaker, Lisa Strid added, "There was a huge amount of coordination that had to take place to get this wine into cans. It was a year and a half of work, but we're happy with the result."
You may not immediately think of Arizona when it comes to wines, but they have a lot to offer. Aridus Wine Company opened its doors in 2012 after restoring 28000 sq foot apple warehouse.  It is a family owned winery that also acts as a custom crush facility. Aridus is located in Willcox, one of only two AVAs in Arizona. (Sonoita is the other) Willcox was designated in 2016. 
The vineyards in Willcox are planted above 4,000 feet above sea level. With that altitude, the grapes get some night relief from the high temperatures of the days. Day-time temperatures reach the low- to mid-90's while night time temperatures drop into the high-50's to mid-60's. And as we all know, the vineyard soils are extremely important to the vines growth and health. In the Willcox AVA, the soil is alluvial loam and is comprised of equal parts sand, silt, and clay.
I had the pleasure of interviewing winemaker Lisa Strid for the podcast. Please give a listen to hear more about Aridus Wine Company and how she came to be their winemaker. 
2018 Aridus Tank 4 Viognier
? pale lemon⁠
?? medium nutmeg, white flowers, lemon curd⁠
? dry, medium acidity, medium alcohol, medium body, medium flavors tangerine, peach, vanilla bean,medium finish⁠
? estate vineyard in the Chiricahua Foothills, 250 cases, 1 year in neutral oak, 1 year in stainless steel⁠
2018 Tank 7 White Blend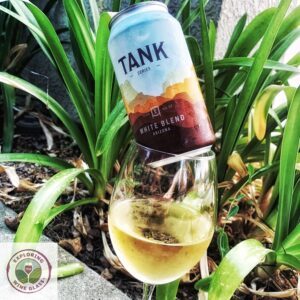 ? pale honey
?? medium aromas caramel, honey
? off-dry, high acidity, low alcohol, medium body, medium flavors peach, apricot and honey, medium finish 
?12.1% ABV, 72% Malvasia 28% Picpoul Blanc, 100% Stainless Steel
2018 Tank 10 Rosé
? pale pink-orange
?? medium aromas jasmine, raspberry, strawberry
? off-dry, high acidity, low tannin, medium alcohol, light body, mediums flavors cranberry, strawberry, medium finish
? 2 week fermentation, aged 8 months iin stainless, Polo D'Andrea NM (Membres Valley), 13.4% ABV
I use to be a "can critic." As a beer drinker, I have always preferred my beer in a bottle, rather than in a can. I was able to sense some metal in the flavor. And that carried over into my prejudice for wine. However, cans are now lined eliminating the possibility of a metallic taste. And I will tell you, that these wines had absolutely no off flavor in them. I did pour them into a wine glass, so did not drink them directly out of the can. I believe, that if the canning process or packaging caused any ill effects, it would have carried over to the glass. I truly enjoyed the wines and their portability is an added bonus!
Find out more about Aridus Wine Company, their canned wines and their entire portfolio on their website.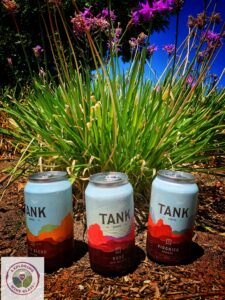 ~Sláinte!
We've stacked the odds so that you can get our award winning wines without breaking the bank. Click the image to find out all of the benefits of joining the CHALK CLUB including free shipping and progressive discounts.