"No one cares until someone cares; be that one!" ― Ken Poirot
These are some truthful and powerful words.  For months it was impossible to watch the news and not see the horrific images of the Australian fires. The blazes had been burning since September and they attacked with a fierceness. Although Australia is half way around the world, the distance doesn't make it difficult to empathize with what the people are dealing with and create a deep desire to help them.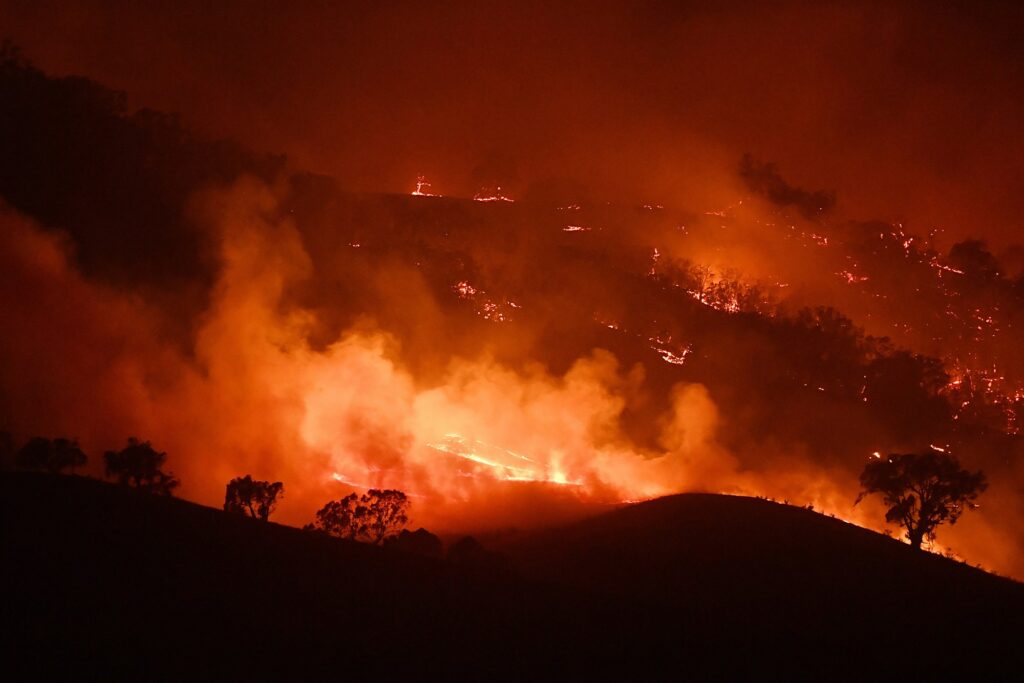 Although some began due to natural causes, unfortunately there are sick people in this world who have intentionally started other fires. The New South Wales police have charged at least 24 people with arson, and 183 other people are now having legal action taken against them.
Every state in Australia had been effected by this fire season. However, New South Wales saw the worst of it. No area seemed to be safe from the fire's savageness. Not only bushlands, wooded areas, and national parks were ravished, but Australia's largest cities, Melbourne and Sydney saw significant damage. NSW alone had over 1,500 homes  destroyed and over 650 damaged.
Over 27 MILLION acres were destroyed and at least 29 people lost their lives, including several fire fighters who traveled to volunteer their time and efforts. It has been estimated that BILLIONS of animals have been effected and a conservative estimate of over one million have been killed.
Scientists believe that almost a third of the population of koalas in NSW may have been killed in the fires, as well as a third of their habitat being destroyed. Let's not forget about the kangaroos, birds, frogs, bats and reptiles! Many of which are now facing extinction.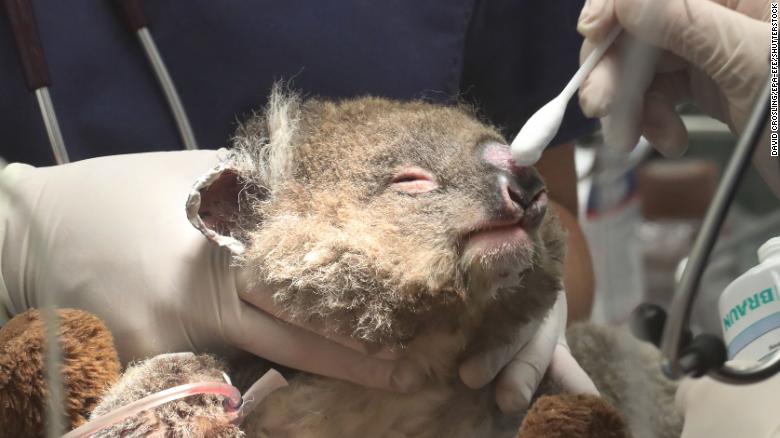 WHAT CAN YOU DO?!
'Quality without compromise' is Two Hands Wine's motto, and now they are proving that compassion is equally important. So many people and animals need your help and it is so easy to show you care. If you are in the Barossa Valley be sure to visit Two Hands Wines, who will be donating all their tasting fees to the victims of the Cudlee Creek Fires and all proceeds from their tasting flight to the Adelaide Hills Wine Region Bush Fire Appeal for the next two months.
One night in 1999, at a party, Michael Twelftree and Richard Mintz decided it sounded like a good idea to start a winery. While most people who come up with "ideas" at parties wake up the next morning either not remembering it or realizing parties may not be the best time to make business decisions, Michael and Richard continued the conversation and jumped in with both feet. Their mission statement was simple; create wine that demonstrates the region's and vineyard's specific characteristics.
Less than twelve months later, seventeen tons of fruit (and $30,000 investment) the dream became a reality. Connections in the industry helped Two Hands become known, but their accolades began to speak for themselves. Ten consecutive years
Wine Spectator named Two Hands one of the Top 100 wineries will do that! In 2003, Michael came upon a deserted cottage in the Barossa Valley next to Marananga Creek. He immediately realized this was the perfect site to become home of the Two Hands Kraehe House. In typical Two Hands fashion, just one year later a new state of the art winery designed specifically for small batch handling was built and functional.
But what if you aren't in the area? Well, here are some more ways you can help! 
MAKE A DONATION to the Australian Red Cross who are currently supporting thousands of people in evacuation centers and recovery hubs by visiting  redcross.org.au.
HELP THE ANIMALS by making a donation to WIRES -Wildlife Information, Rescue and Education Service Inc., which is Australia's largest wildlife rescue organization. Since December the volunteers have responded to  20,000 calls and have made 3,300 rescues. wires.org.au.
2018 Angels Share Shiraz (SRP: $33)
Have you ever heard of the wine making term "topping off?" It is a vital part to making high quality wine. Wine barrels, no matter how exceptionally made are not air tight. In reality, we don't want them to be and during oak aging evaporation occurs. After a while, the evaporation creates an increased head space, which we call ullage. 
Although small amounts of oxygen can be very beneficial to wine (think aerating or decanting a bottle), too much can be detrimental thanks to oxidation. In order to prevent harmful oxidation of the wine, winemakers top off the barrels with extra wine. 
Today, science allows us to understand what is happening inside the barrel, even though we can not see through it, however in medieval times, most things that could not be explained were written off to magic. With wine being so  well loved, it obviously had to have been watched over by angels and they deserved to take their share as payment for allowing the precious liquid to be created. This is where the romanticized term of "Angels' Share" comes from.
? deep purple
?? pronounced, dark fruits, blueberry, cedar
? dry, medium acidity, medium tannin, medium alcohol, medium body, pronounced flavors, smoked meat, black cherry, spice, earth, long finish
? 13.8%ABV, 100% Shiraz, 14 months in 12% new American oak remainder in 1-8 American and French oak, McLaren Vale appellation, open fermentation
~Sláinte!
Please follow me on Instagram, Twitter, and Facebook. You can also find me on YouTube and if you are interested in wine pairings, follow my other blog, Wine Pairing with Dracaena Wines. And don't forget about my FREE wine education series, Winephabet Street.
Please Visit our Sponsors by clicking on the banners: