East Coast People
I'm not going to lie. East coast people can get a little out of control. In fact, pretty much we are known for our tempers. We can blame it on the tri-state area traffic, the stress of the daily routine, or that there are so many of us in what really is not a very big area.  The demand on North East people is pretty high, but I also think we all thrive on it. Take us away from it, and we don't know what to do! 
Dueling Grounds
One of the most famous battles in history took place in New Jersey. Weehawken, NJ to be precise.  A battle that shows how East coasters can hold onto grudges. If you are a history buff, you know Burr and Hamilton really disliked each other. (I think that is an understatement) As with most East coasters there was a "Straw that broke the camel's back." That straw was all about Hamilton supposedly defaming Burr's character during Burr's 1804 New York gubernatorial race. It started with letters being exchanged. When neither side would back down, they did the next logical insane thing  and scheduled a duel for July 11, 1804 in Weehawken, New Jersey.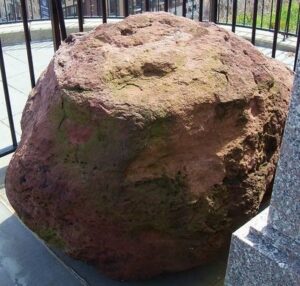 In the wee hours of the morning (I guess the high noon gun fighting wasn't fashionable until the Wild West) on July 11, 1804, Hamilton and Burr met. I personally think Hamilton should have chosen a different site, considering his son was shot and killed at the same site just three years earlier, but hey, maybe there weren't too many "dueling spots" back then.( The same site was used for 18 known duels between 1700 and 1845) There is some disagreement about what exactly happened that morning. It is known that Hamilton shot first, but the controversy comes in as to why he shot. Some people believe it was fired into the air by accident, others say it was to signal Burr that he intended to end the duel. Either way, Burr didn't like it and returned fire. He hit Hamilton in the lower abdomen, fracturing ribs and causing major damage to internal organs.  Burr was taken away behind an umbrella by Van Ness, (Burr's second) while Hamilton lay there with his head resting on a rock, which is still in Weehawken. 
Hamilton was mortally wounded and died the following day with his wife by his side and was buried in the Trinity Churchyard Cemetery in Manhattan. Burr was charged with murder in New York and New Jersey, but neither charge reached trial because New Jersey Supreme Court dismissed it. Burr initially fled to Saint Simons Island, Georgia, but soon returned to Washington, D.C. to complete his term of service as Vice President. 
Dueling Pistols
Since dueling is no longer socially acceptable, we suggest solving any differences over a glass of this dual of Zinfandel and Syrah. 
This wine was perfect timing for our own heated Presidential Election Duel. Their slogan " Had enough of the Presidential Campaign Grievances? The Answer is The Federalist Dueling Pistols" shows they can have a little fun while producing a great wine. If you are curious about the retail price, what else could it be? $17.76, of course!
I had to try this wine! First, this wine is dedicated to probably the most significant thing that has ever happened in Weehawken, NJ. Being from Jersey, specifically Bergen County, which is not far from Weehawken at all, I think this duel is a required history lesson in high school. We all know of the duel and we all know the exact spot. In fact, there may even be a mandatory field trip. Back as a kid, we all thought it was pretty cool, but as an adult I much prefer the wine version of this story! Secondly, my dad was born and raised in Hoboken and then "moved on up" to Weehawken, and we would always visit my grandparents who lived right near the infamous site.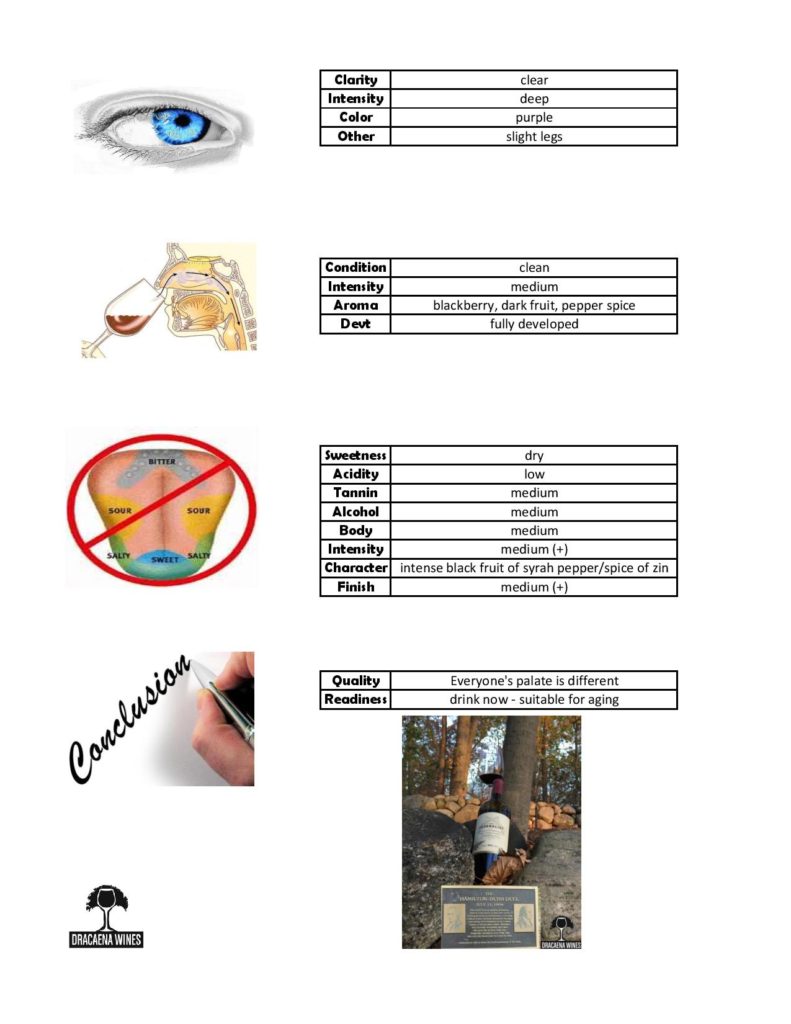 The Federalist Dueling Pistols from Dry Creek Valley is composed of 50% Zinfandel and 50% Syrah and contains 14.5% ABV. Each varietal is fermented separately from free run juice. Individual lots see an average of 15 days on the skins. Once primary fermentation is completed, the wine undergoes malolactic fermentation and then aged for 15 months in 20% new American and Hungarian oak barrels. American adds sweeter notes while the Hungarian provide spiciness. This wine has the best characteristics of both of its constituents. 
The Winery
To honor our Founding Fathers and their love of wine, we created a collection of varietals as big and bold as the men themselves. Thus, The Federalist was born. We began with our flagship Visionary Zinfandel featuring the man who pioneered The Federalist Party, Alexander Hamilton. We then expanded with our Dueling Pistols Red Blend, our Sonoma Chardonnay, two wines from the historic Lodi region featuring George Washington (Zinfandel) and Ben Franklin (Cabernet Sauvignon) and our Honest Red Blend. 
The Federalist is part of the Terlato Wines Family. Terlato Wines is the leading marketer of luxury wines in the U.S. – with a global portfolio of over 70 exceptional brands and more 90+ wines than any other wine company in the world.  
~Sláinte!
Disclosure of wine sample submission:  I received this wine at no cost from Terlato Wines and Donna White Communications. I was not required to write a positive review and the opinions I have expressed are entirely my own.