Why is the western coast called the Left Coast? I mean it really matters what direction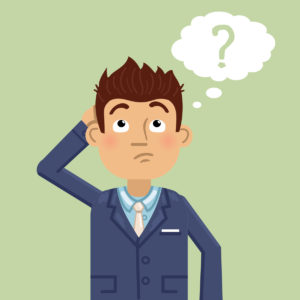 you are looking from, doesn't it? It's only the Left Coast if I'm facing North. If I face south, the Left Coast becomes those states along the Atlantic Ocean. Even more confusing is if the West Coast is the Left Coast, why is the East Coast not the Right Coast? Its stupid thoughts like these that keep me up at night.
Luckily there there is wine to help me relax as I ponder these all important questions. Left Coast Estate is located in Rickreall, Oregon which is approximately an hour southwest of Portland. They are family owned, are 100% estate grown and bottled and are LIVE sustainable certified. Which means that every year, Left Coast Estate must complete a checklist of their practices and provide documentation to the third-party inspectors proving that the sustainable goals have been acquired. 
Considering that it is not cheap (upwards of about $1000 per year for an estate winery) to become LIVE certified, the winery must truly believe in the importance of connecting with the land and completely dedicated to the process. A process that includes a checklist of well over 200 points involving farm maintenance, biodiversity, rootstock, soil analysis, irrigation and animal welfare just to name a few. 
Left Coast Estate has two main beliefs. "A passion for winemaking and a deep connection to the land where they live and farm." Their inaugural vintage, 2004, bore a label of Lewis and Clark's map pinpointing their location in the Willamette Valley. Their winery is located a short 37 miles from the Pacific Ocean and benefits from the cooling winds in the Van Duzer Corridor. 
Since that first vintage, Left Coast  moved away from selling the majority of their fruit to becoming an all estate winery. Today, they have 142 acres of vines that are planted over 500 acres of land. After receiving a USDA grant in 2008, they installed solar panels to allow for the winery's electrical needs to become self sufficient. Continuing in their dedication to the land, they were one of six producers that were initially certified in the Carbon Neutral Challenge as well as being Salmon Safe, which means that they reduce watershed impacts in order to keep the rivers clean.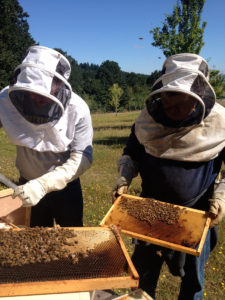 According to a March 2017 article in Time Magazine, more than 700 North American bee species are heading towards extinction and Left Coast Estate is doing their part to counteract that statistic by maintaining their own bee colony! Left Coast Estate are also tree huggers! They maintain 200 acres of ecological compensation areas and have oak trees that are 450 years old. While visiting the winery, be sure to connect to the ebird hotspot which gathers birdwatchers' observations in the form of checklists, archive it, and makes the information available for everyone to enjoy. This winery is impressive. They were rated as one of USA Today's Top 10 "American Best Tasting Rooms" as well as being named one of the "18 Best Food Venues in the Willamette Valley" by Eater Portland. You can't ask for more; a winery that is all making this world environmentally better than when they entered it and all while making exceptional wine! 
Disclosure: media sample; all thoughts & opinions my own.
~Sláinte!
Please follow me on Instagram, Twitter, and Facebook. You can also find me on YouTube and if you are interested in wine pairings, follow my other blog, Wine Pairing with Dracaena Wines. And don't forget about my FREE wine education series, Winephabet Street. Sláinte!
Please Visit our Sponsors: