It was an exciting week. We brought in our first fruit of the harvest. Our Chenin Blanc! In all honesty, it was doubly exciting, since it was also our first time bringing in a white. I hear all the time that people would love to work a harvest, so I thought it would be an interesting post to walk you through what a day in the life of a harvest is like!
Keep in mind, that we have decided to source our fruit for our Chenin Blanc from Clarksburg AVA as opposed to Paso, so this adds a bit more coordination to the plan! Although we absolutely love Paso Robles, and consider it our winery home, our desire to create the best possible wine from the finest fruit led us north to Clarksburg. (read more about this decision here)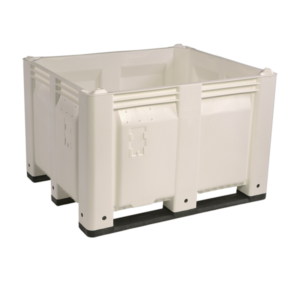 Our harvest adventure began on Sunday afternoon when we picked up a 10 foot U-haul truck and then went to the winery to grab some bins. In order to harvest, you need empty bins! These bins measure 48″ X 40″ X 31″ and weigh 92 pounds empty. After loading the bins into the truck, we threw Vegas' bed in the front with us and began the four hour drive up to Clarksburg. 
The ride itself, although long, was not an issue. The one thing that we hope will only
be with this harvest and no future ones, was all the smoke that we had to drive through. It truly was sad to drive through areas that we couldn't even see a half a mile in front of us. We again, would like to thank all the emergency crews that are putting their lives on the line in order to help save lives and property. 
We arrived in Stockton, where we spent the night, around 7:00pm. Since we knew it was going to be an early morning, we just hung out and watched, the Johnsonville ACL Cornhole Championships. Oh the things you can find on television during a pandemic! 
Try the 90+ rated and multiple Double Gold medal winning wines of Dracaena Wines and get a 10% discount off your first order. Click the banner below and use code "Explore" at checkout.

We woke up bright and early Monday morning and continued our tradition of Starbucks before harvest. Vegas would never forgive us if we stopped at Starbucks and he didn't get a pupachino. Luckily, the cup holder was the perfect height to hold his cup! I think it is very easy to see, that he is not in the least bit spoiled! 😆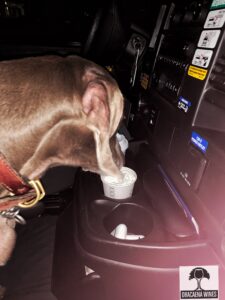 I thought it would be fun to share a harvest with you through imagery!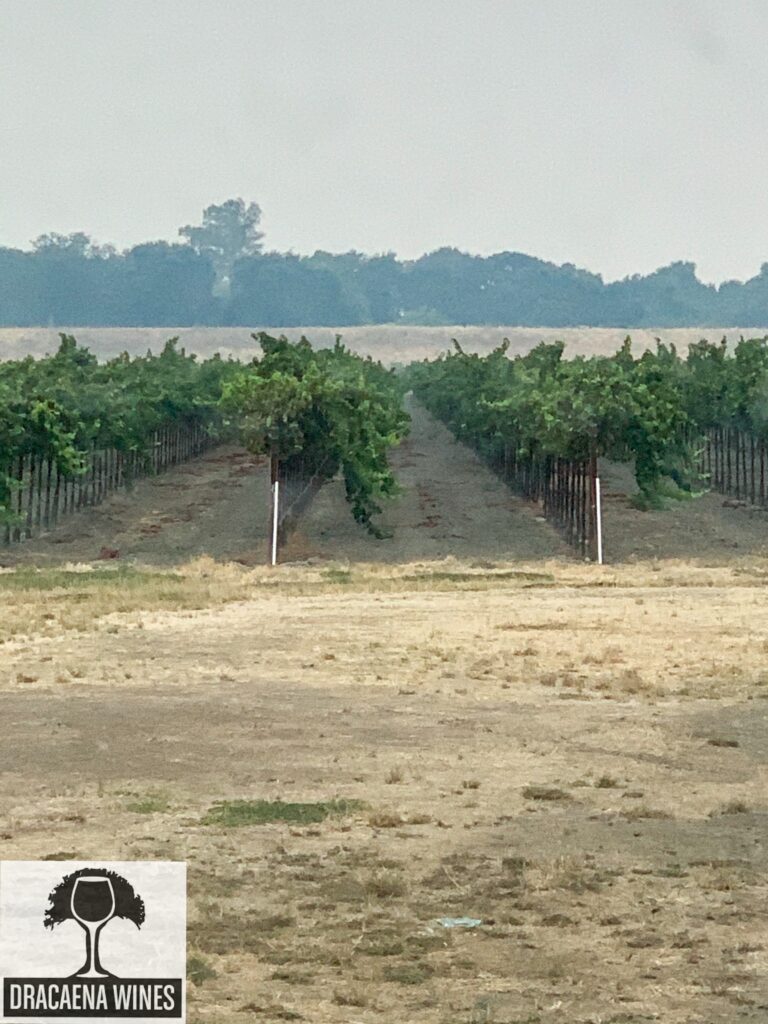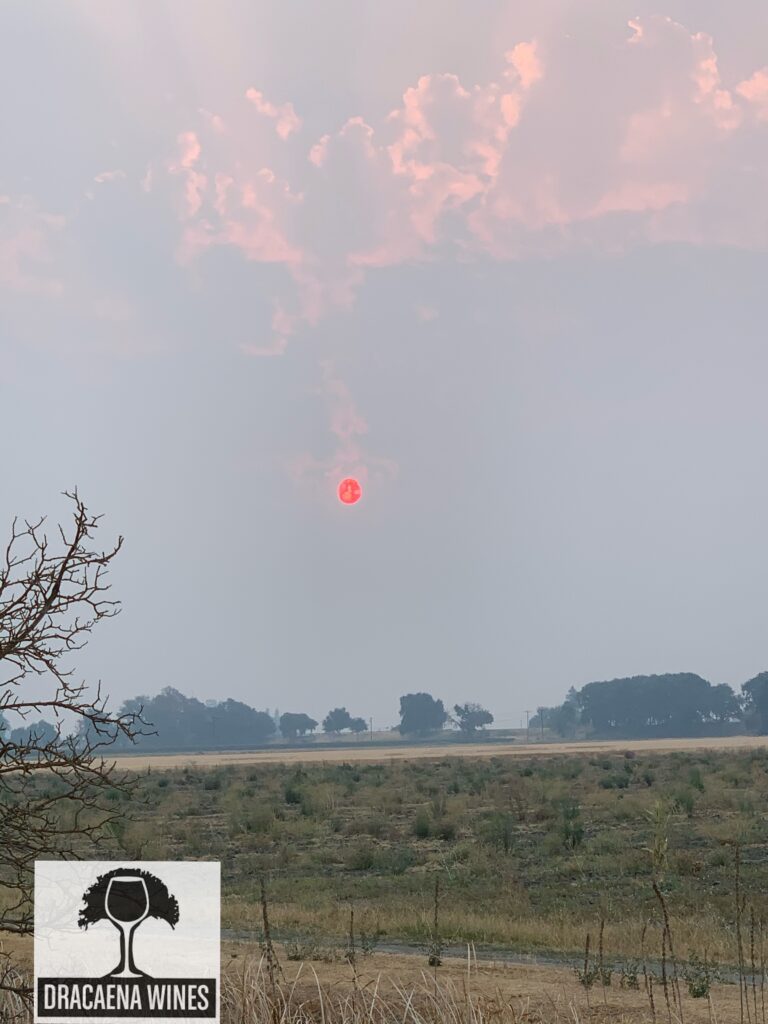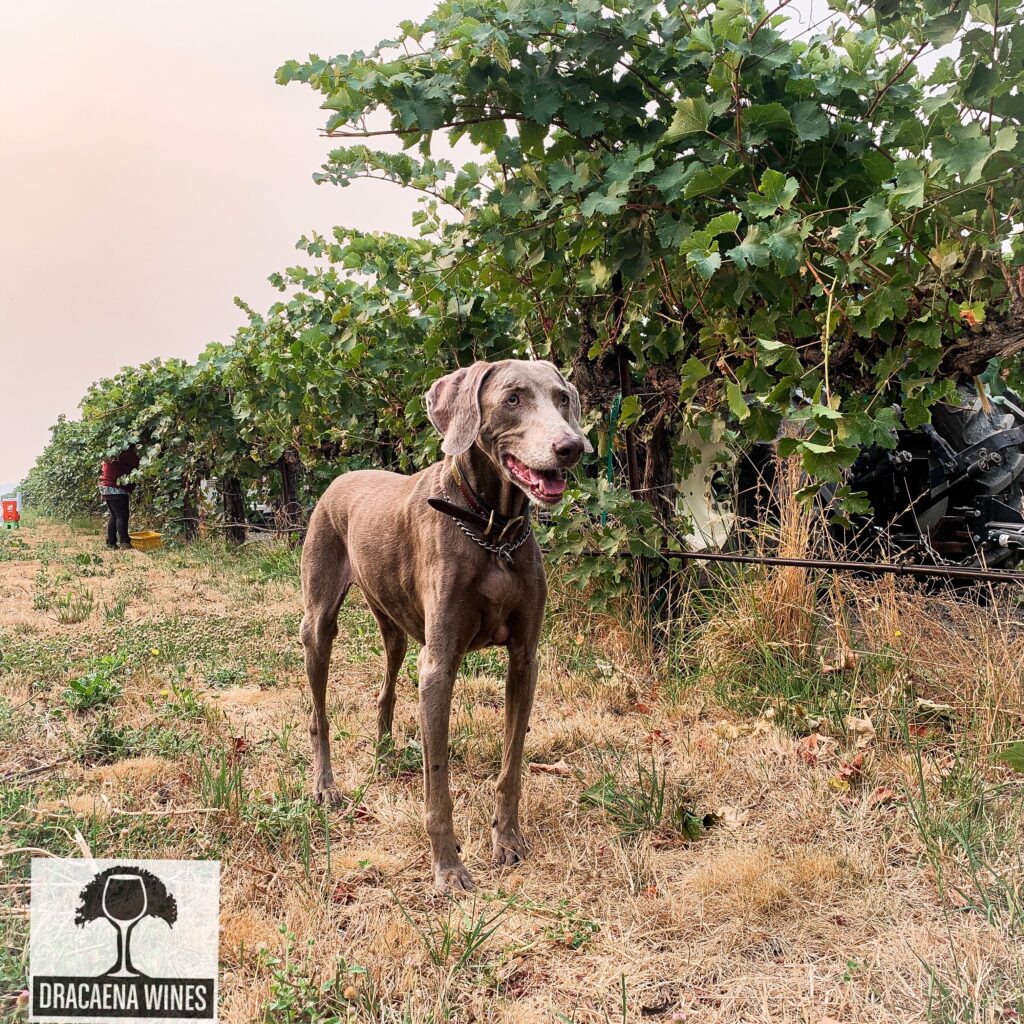 After the fruit was all picked and loaded into the truck, we turned around and headed back to Paso Robles for the processing. The fruit was dumped into a bladder press. We decided to whole cluster cold crush the fruit. After crushing, the juice is transported to cold storage tanks where it will remain for 48 hours to cold settle. Afterwards, we will remove the material that settled out of the juice and transfer to fermentation tanks. We will then add our selected yeast to complete fermentation.
So there you have it! You have just completed your very first harvest! It is hard work, long hours, but it is an exciting time, so your adrenaline is pumping. As you can see at the end of the video, we followed what is tradition when you bring in the first fruit of the year; ended the day with popping a bottle of Champagne! (well, in this case California Sparkling!)  
Sláinte!
Want to guarantee you get your hands on our first vintage of Chenin Blanc?! The only way to do that is to a CHALK CLUB member. Click the banner below to sign up. No fee to join, get free shipping on your second shipment, and best of all your discount increases every year you are with us! Already a club member? Have a friend that you think will love our wine? Refer them and you will get $15 in your bank towards your next order.