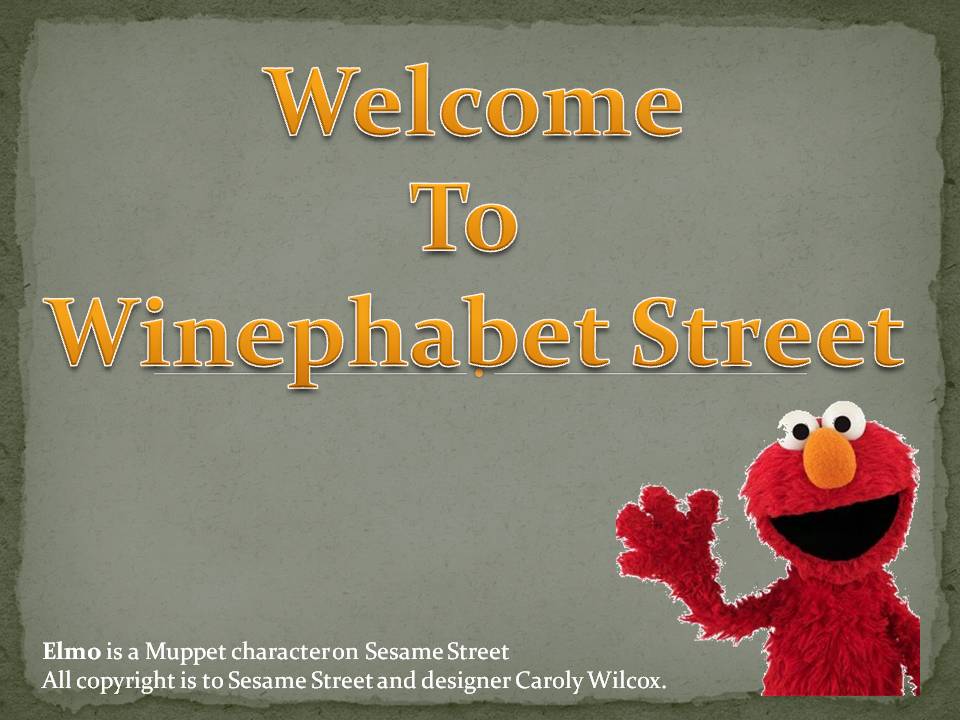 Welcome to our next installment of #WinephabetStreet. In this series, Debbie Gioquindo and I will be working our way through the wine world by way of the alphabet. Each month we will take the next letter in the alphabet and learn the characteristics and history of the grape, as well as suggested wine pairings. So uncork, unscrew or saber that bottle and connect with us as we chat, laugh and drink wine all in a laid back atmosphere.
M is for Mencia
Mencía ("Men-thee-ah") is a medium-bodied red wine grape that produces wines with floral and red fruit flavors. If the fruit is harvested from older, low yield vines, it has shown the ability to age like other fine wines. It is suggested as an alternative for Pinot and Gamay lovers.
Mencia makes its home mainly in the northwest, above the border with Portugal, in a region that includes the districts of Bierzo, Ribeira Sacra and Valdeorras. Since the region is not typically a tourist area, Mencia has been quite the secret for a long time.  Another reason is local neglect. Traditionally Mencía was dismissed as an indifferent local table wine and was hardly ever seen outside of Spain resulting in thin and lack luster wines. In the early 1990s, several wineries began producing exceptional wines and people began to take notice.  
In My Glass
2015 Descendientes de Jose Palacios Bierzo (SRP: $17.99)
Variety is the spice of life and we have loads of options for you to choose from in order to listen. Ready to listen now? Just click the play button.
Can't listen right now, no problem, click the title link and you will be brought to our homepage where you'll have the option to download the podcast.
Don't have time right now or prefer to listen on the run? We are on iTunes, Google Play Music, Spotify, RSS Radio, Overcast, Pocket Cast, TuneIn and Stitcher. We'd appreciate you clicking the subscribe button on your favorite podcast app and please take a minute to review us. Each review will help others to find us!
Podcasting not really your thing? No problem, You can watch a replay of  the live stream video on our YouTube channel or right here. I hope you enjoy!  
Our next episode of Winephabet Street will air on Monday, July 16th at 8pm EST. You can sign up for a reminder here. The letter of the day will be N and it stands for Negroamaro.
~Sláinte!
Past episodes:
A is for Albariño video   and podcast
B is for Beaujolais video and podcast
C is for Carménère video  (we had some audio difficulty) and podcast
D is for Dolcetto video and podcast
E is for Etna video and podcast
F is for Furmint video and podcast
G is Gruner Veltliner video and podcast
H is for Horse Heaven Hills video and podcast
I is for Itata video and podcast
J is for Jacquere video and podcast
K is for Kabinett video and podcast
L is for Lambrusco video and podcast
When we are looking to find some new and exciting wines we look to our sponsor Winc! Winc makes it easy to discover great wine. The first time you visit the site, you will be prompted to take a short fun quiz, to determine your palate profile. 
It doesn't get much easier. Winc has experts that know how to match your taste preferences with their wines and they ship it right to your door is included as long as you purchase 4 bottles or more! Skip shipments or cancel at any time with no penalty. 
Use our link; TryWinc.com/Winephabet to get $22 off your first shipment!