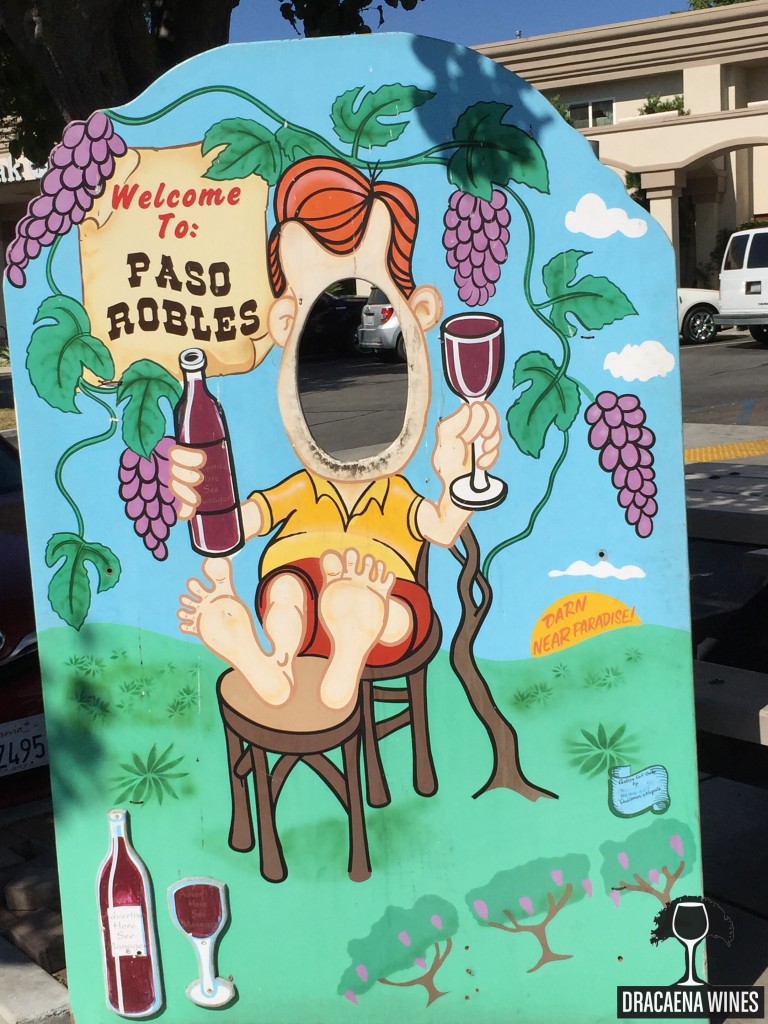 Mike and I had the ultimate trip to Paso Robles this past week. Initially, we were scheduled to bottle but some behind the scenes issues happened and that did not happen. Like any business, you have to be able to go with the flow, and roll with the punches. So it became a blend of business and fun.
There was no way we were going to cancel, so we decided to make the best of it and combine some winery work with some painting (we own and rent a condo just outside Cal Poly) and of course do some wine tasting. First, pretty much as soon as we got off the plane, we took the three-hour drive south from San Francisco and went directly to the ABC (Alcohol Beverage Commission) and handed in our paperwork for a premise to premise license transfer.  After making sure the paperwork was filled out correctly [which it wasn't] we handed over another check we got a very large permit that needs to hang on the winery premise for 30 days before it is official.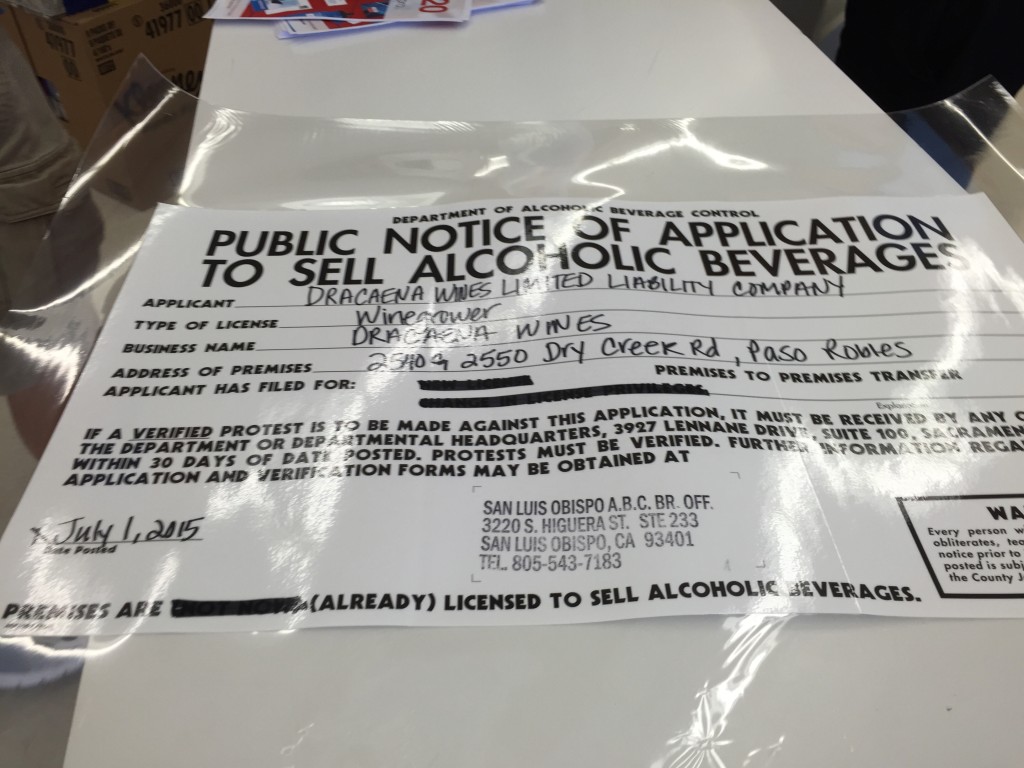 We then headed over to Pack and Ship(P&S) to finalized plans for distribution of our wine.  In a nutshell, we will bottle at Pacific Wine Services (PWS) and move our wine to P&S where it will be stored (don't you love all the abbreviations?) As a consumer, in order to purchase our wine, you would head over to our website page and place an order. When your order is checked out, I will be notified and then P&S will arrange for the delivery.
With our bottling and delivery set up it was time to go #local and visit some of our neighbors. There are so many spectacular wineries here in Paso. If you have not visited, you are going to want to reconsider and get out here! Some of our favorites include: Niner, Four Lanterns, Denner, Brecon, Eberle, Herman Story and Calcareous. If you are planning on coming to the area, please let us know and we would be more than happy to make additional suggestions because our list here is very small. You can see a video of the wineries we visited on this trip on our YouTube page.
After a few days of fun, it was back to business. We returned to PWS to finalize bottling plans for the '13, which will be August 12, 2015. (YEAH!) We discussed barrel management plans for '14 and thoughts on Harvest '15. It is amazing that we are discussing three years into the business without a product yet to sell, but that will change soon! We are thrilled that our '13 will be available for purchase to make it on your Thanksgiving table.  Maybe even make a Halloween appearance.
Even our final day in Paso was jammed packed. We actually needed to set our alarm in order to get up and meet our vineyard owner, Joe Plummer. Our main priority as a winery is to guarantee we obtain quality fruit. As the saying goes " good wine is made in the vineyard."  This means that you can't make good wine from bad grapes.  We have two contracts.  One is with Joe and the other is with Paul Hoover of Stillwaters Vineyards. These two gentlemen are meticulous when it comes to their fruit. They know each and every vine and what it takes to make phenomenal fruit. So this morning we met with Joe to see our block of Cabernet Franc.
As we walked through the rows, he explained why he chose this specific trellising system for this block and I couldn't help but notice as he pulled specific leaves and bunches off the vines. He discussed how he arranged these rows to run with the sun versus the typical North/South and how during the later part of veraison, the sun is directly over the vines so he can cut back more of the foliage of the vine.  But the best was learning how he hires a plane with infrared to fly over the vineyards to provide him with thermal imaging to see how the fruit is ripening and is effected by the sun. (how cool is that?!) Below are the pictures of some of our fruit. I can't wait to come back in August and see how they have matured. I'm guessing that veraison will have begun by then.
[slideshow_deploy id='1688']
We left Joe and headed up the 101 to SFO where we have been sitting in the President's Club for a few hours because United had some computer glitch this morning and all flights have been delayed. Our 3:30 flight is now scheduled to leave at 5:30 so I must wrap up this blog and head down to the gate. ( where I am sure I will wait some ).  I'm hoping I will get some sleep on the plane. It looks like the seat between Mike and myself is currently open. Keeping my fingers crossed it stays that way.  
~Sláinte!