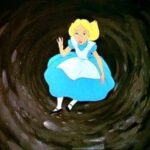 We love wine. I mean, honestly, anyone who is reading this blog is a winelover and proud of it. The world of wine is a wonderful place, but it isn't always the easiest map to navigate. Things that you think are obvious, are sometimes the equivalent to Alice chasing the white rabbit through Wonderland. 
Just as Alice proclaimed after falling down the rabbit hole, "Curiouser and curiouser!" looking at a wine label opens up the door to a barrage of hidden treasures. Some of these terms are straight forward while many are a Pandora's box of double entendres. 
"Who Are You? – I Hardly Know"
When the Caterpillar asked Alice, 'Who are you,' Alice can barely sputter her reply, 'I- hardly know.' Her excuse is that she is an adolescent and does any young person know who they are? Heck how many adults truly know who they are? Although her age justifies her response , a wine label can not employ the same. However, many terms on a label barely describes what's inside. 
"Alice:How long is forever? White Rabbit:Sometimes, just one second."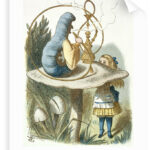 One of my favorite wine memories occurred on one of our first trips to the Napa. We were on the Silverado Trail. Among all of the big name wineries, there was a small barn with an even smaller sign that said wine tasting. As we drove by, we could see an older gentleman outside, moving cases of wine. There was something about the barn that called out to me.  I think part of it was that I was tired (if you could ever get tired of wineries) of visiting the big (insert well-known) wineries.  Something about tasting wine in a barn versus a marble structure fit for a king appealed to me. 
Without much convincing necessary, Mike pulled into the driveway and up the short dirt road towards the barn. The man turned around, saw us, and I swear, pulled out a handkerchief and wiped the sweat from his brow! It doesn't more real than that! He walked over to our car and greeted us as we exited.  We chatted as we walked approached the barn. I say approached, because we did not go in. He went in and grabbed two bottles of wine. 
The first pour was a Zinfandel. We tasted it and in all honesty, it was a bit rough around the edges. The man tasted along with us and after swirling and retasting, he took my glass, placed his hand over it and gave it five good shakes. He then returned the glass to me and said…. "There, now it is about 5 years old." Although at first I was appalled, damn it if that wine did not taste better! 
I share that story to give you a little insight into the psyche of this man and lead into the REAL story. The second bottle, was also a Zinfandel, but this one was labeled "Old Vine."  As we sipped and chatted, he told us his wine story and then proceeded to explain why it was called old vine Zin.  "I planted these vines two weeks before I planted the vines for the first wine… therefore, those are my old vines." 
Instantly, I spit out my wine laughing so hard. (I kid you not!) But that day, I learned a very important wine lesson. There are some regions, who are voluntarily working together to declare terminology for different ages of vines, making label requirements more restrictive than the Federal laws, but as of now, there is no legal definition for "old vines."
"

If you don't know where you are going any road can take you there"
Very often, I get asked "You have vineyards in Paso Robles?" I explain that we do not own vineyards, we are a winery. That is not to say that wineries can't own vineyards, but they are two completely different things.  Mike and I do not want to be farmers. We believe in doing one thing and doing it well. Both of us are strong advocates of if you are a jack of all trades then you are a master on none.
We want to produce the best wine possible, and in order to do that, we need to begin with the best fruit. That's why we source our fruit. We have contracts with farmers, masters of their trade, to grow the fruit. We, in turn, focus on mastering the techniques that allow the fruit to express itself. 
When looking at a wine label, you will see that some proclaim, "Estate Bottled." Unlike "old vines" this declaration has a very specific and federally mandated meaning.  The statement has nothing to do with quality, rather deals with location. In order to place this on your label, you are certifying that 100% of the wine comes from grapes that is owned or controlled by the winery and it must be located within the same viticultural area of the winery. In addition, the wine making process (crush, fermentation, aging, bottling) must be completed on premises of that facility. 
 "The more there is of mine, the less there is of yours."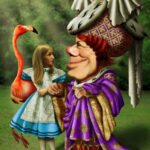 Many wineries have different tiers or collections of wines. These wines are most obviously separated by price. Beyond that, there is not a true legal definition, although there is a historical one. Historically, a reserve wine is one that the producer has deemed of higher quality. It may be due the fruit that was used, the location of the vineyard itself, how the vines were managed during the growing season, or how the wine was aged. These wines typically see a longer time in barrel or possibly more new oak vs. neutral oak. The thought process behind 'Reserve' is that with the superior fruit, different winemaking processes and extended barrel aging, these wines acquire a more luxurious palate and increase their age ability. 
Unlike in the United States, many regions in Europe do regulate the term. For example, Riserva on a Chianti designates that the wine spends a minimum of two years aging in oak and three additional months in bottle, as well as have an alcohol content of at least 12.5%. This is different from the Classico, who's alcohol only needs to be a minimum of 12% and needs to spend at least 12 months in oak. Note that these are minimum requirements, and many producers exceed these. There are similar regulations in Spain. A Rioja wine labeled Crianza must be aged for one year in oak barrels (white and rosé six months) while the Reserva red wines are aged for at least three years with a minimum of one year in oak (white and rosé see a minimum of six months in oak and at least 2 years total aging.)   
"Then you should say what you mean,"
Do you really know what you are drinking, when you pour that lovely liquid into your glass? Sure, the label states Cabernet Sauvignon or Sauvignon Blanc or Zinfandel, but is that really what you are enjoying?  Varietal labeling is very common in the United States, more so than in  Europe, where the vineyard or region holds a larger stake on the label. But by federal law, varietal designations are the name of the dominant grape variety in the wine. In order to have a varietal designation, the wine must be made up of at least 75% of that specific grape. (ie. although our Cabernet Franc is 100% Cabernet Franc, we could by law have 25% made up of any other variety, or multiple varieties.)
If the wine also claims to come from an appellation, then the entire 75% must be grown within that designation.  Keep in mind, that wine labels are not required to bear a varietal designation.  You may also see "Red Table Wine, White Table Wine, or Rosé Wine. In these cases you can deduce that the wine is made of a blend in which no individual variety has reached the magic number of 75%. Again, this does not have any indication of the quality, just what grapes are used to make the wine.
`Nothing can be clearer than that.'  said the King triumphantly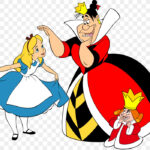 Well, there may be things that are more clear, but I hope that as our travels through Wonderland (thank you Lewis Caroll)  have cleared up some of the common misunderstandings of reading a wine label and more importantly, helped you enjoy wine a little bit more.
~Sláinte! 
Dracaena Wines now has  a Wine Club! We named it the CHALK CLUB. Draco is on our label, but Vegas was getting a little jealous.  So we decided he deserved to be club spokesdog. In Las Vegas, betting CHALK means you are betting on all the favorites. We are betting that we are one of your favorite wineries, so we thought the name was apropos.  The club is simple yet a bit different from most. When you wager on us, we will ship you three bottles of wine twice a year; once in April and once in September. You can choose all red or a mix of red and rose'. You immediately receive 15% off ALL your wine purchases but what makes our club stand out is a progressive discount.  Let your club membership ride into the next year, your discount increases. Each year you parlay your membership, you receive an additional 5% off up to a plan maximum of 25%. Your club shipments are discounted. Flat $15 shipping PLUS we'll cover your club shipping cost for your second shipment. That is $15 house money in a sure bet for you! So please head to our website; www.dracaenawines.com/chalk-club to find out all of the benefits of joining the CHALK CLUB and to sign up. We've stacked the odds so that you can get our award-winning wines without breaking the bank.