David Crowley of Cooking Chat loves cooking! I guess that is a given since he has a website dedicated to phenomenal recipes. His enthusiasm for cooking shines through in his posts.  He recently paired a meal (one I have never heard of before) with our 2015 Cabernet Franc and posted that it was a real hit, so I wanted to share his recipe with you! 
As an added benefit, this meal is egg allergy friendly! 
I've listed the ingredients here for your convenience, but please head to his site for the complete recipe. 
1 lb sirloin steak, sliced very thin across the grain

2 cloves garlic, minced

2 scallions, chopped

5 tbsp soy sauce

1 tbsp sugar

2 tbsp vegetable oil

dash black pepper

2 carrots, peeled & julienned

4 cups spinach

kimchi (Korean pickled cabbage) to pass at table. I used a prepared version.

2 or more cups cooked rice for serving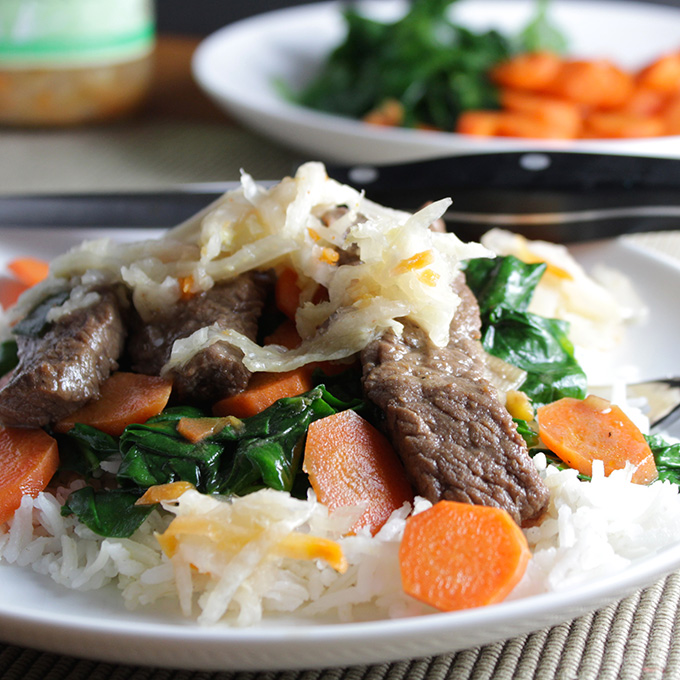 BEE BIM BOP RECIPE #ALLERGYFRIENDLY