Important dates in history.  There are plenty that have changed the world, some for the better and some for the worse. Some dates are significant to the world and others just to you. Well, today, October 1, 2018 is a pretty big day in history! Today represents the official release of our fourth vintage! It is incredible to think of all that has happened in just a short four years. 
I believe that imagination is stronger than knowledge. That myth is more potent than history. That dreams are more powerful than facts. That hope always triumphs over experience. That laughter is the only cure for grief. And I believe that love is stronger than death. Robert Fulghum
I love this quote. In just a few words, he grasps so much of what makes living worth while. Without imagination there is only the impossible. Without dreams, there is only right now and without hope, there is only desperation. You can always gain knowledge and experience. Remembering facts is just a matter of repetition, but pursuing your passion is the difference between just being alive and living. 
Our passion is wine and without it, we are just going through the motions of life. Since 2013, we have thrown our hearts and souls into Dracaena Wines. We have been lucky. Our science backgrounds and desire to excel have allowed us to produce award-winning wines with 90+ ratings since our inaugural vintage. We source only the best fruit and harvest only when it is ready. We are hands on throughout the entire process, ensuring that we provide you with the highest quality wines.
Today, we are thrilled to announce the release of our 2016 Paso Robles Cabernet Franc. It is deep ruby in color with relentless aromas. Upon first sniff, you are enchanted by milk chocolate, cherry and tobacco. Return to be allured by hints of vanilla and white pepper. On the palate, your senses are awakened to black cherry, tobacco, leather, and cedar held impeccably together by ripe tannins. Although excellent to enjoy immediately, patience will be rewarded as this wine will evolve over the next 3 to 5 years.
Release Day Bonuses
We love that people have allowed our wine to help turn their moments into great memories, and as a thank you, we are offering these special release day deals! (valid only today!)
Place your order today to receive these Release Day Bonuses*
get $5 towards a future purchase with any release day order
get $15 towards a future purchase with a 3 bottle order
get $40 towards a future purchase with a 6+ bottle order
and as always shipping is inclusive on a case order
*minimum purchase required
Place your order now! 
Be Sure You Get Our Award Winning Wines
With the fact that we have sold out every year and that our wine club is growing, there is only one way to guarantee you get your hands on our award-winning wines.  If you would like to ensure you receive your bottles every year and have access to our Members Only benefits, our CHALK CLUB (3 bottles twice a year) is for you!  Sign up Here or call us at (805) 270-3327 and we will be happy to answer any questions.
What Else Happened On This Day?
October 1st is a day that will always have special meaning to Mike and me and we would like to thank everyone who has been here to support Dracaena Wines in the past and the future.  Although we think this is a pretty important day in history, here are some other historical highlights:
1653 – Russian parliament accepts annexation of Ukraine
1837 – Treaty with Winnebago Indians
As stated by NativeAmericanNetRoots
During the first part of the nineteenth century, the American Indian policy was to remove Indians from east of the Mississippi River and to "give" them reservations in Indian Territory. Under the U.S. Constitution, Indian tribes were considered to be domestic dependent nations which meant that the federal government had to negotiate treaties with them.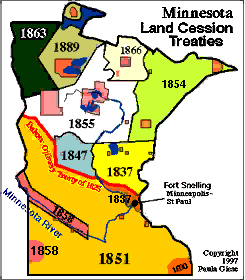 1888 – National Geographic magazine publishes for 1st time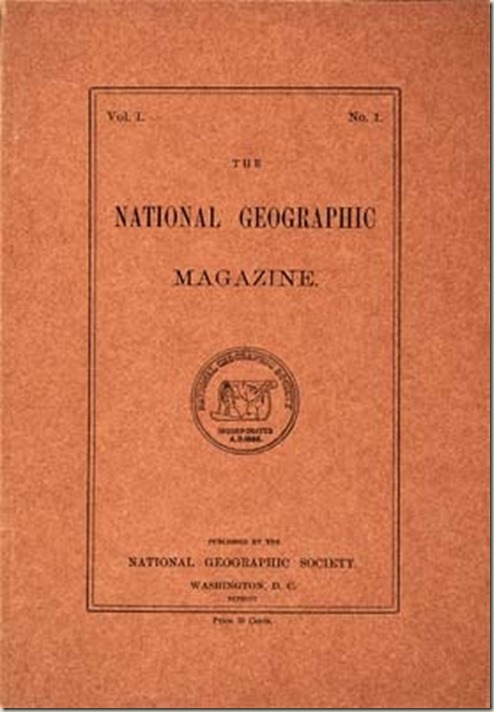 1903 – 1st baseball World Series, Pittsburgh Pirates vs Boston Pilgrims (Red Sox)
As stated on Wikipedia;
The 1903 World Series was the first modern World Series to be played in Major League Baseball. It matched the Boston Americans of the American League against the Pittsburgh Pirates of the National League in a best-of-nine series, with Boston prevailing five games to three, winning the last four.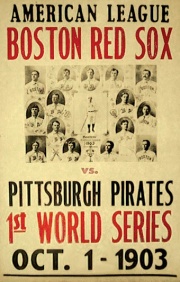 1908 – Henry Ford introduces the Model T car (costs $825)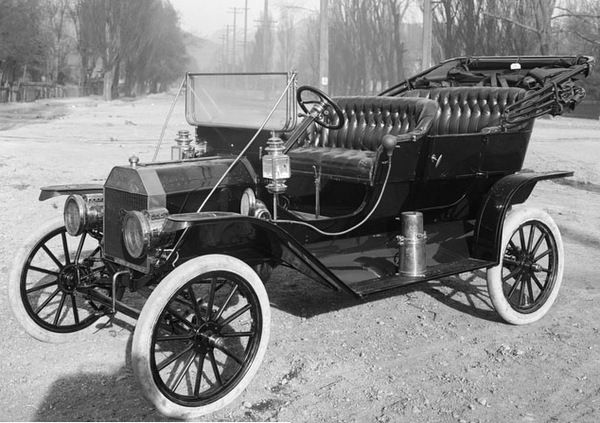 1912 – Yanks lose game #100 en route to a 50-102 season
Sorry, I just had to put that in because I am a Mets Fan and we love that stat!
1932 – World Series moves to Chicago, In 5th inning, Babe Ruth waits until he has 2 strikes, points & hits next pitch into center field bleachers

1955 – The "Honeymooners" premieres  
I love this show.  I get thrilled every New Years Eve when the marathon comes on. It was way before my time, but Ralph Kramden and Ed Norton make me laugh hysterically. 
1969 – Concorde 001 test flight breaks sound barrier 
1994 – South African President Nelson Mandela visits US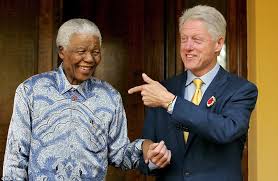 ~Sláinte!