I have discussed fermentation in multiple posts. Without fermentation, we would not have our beloved wine. The alluring aromatics and the exquisite flavors can be delivered to the bottle in a number of ways.
Blends are extremely common in today's wine world. But how those blends are made vary depending on the winemaker. One of the oldest methods is the use of field blends. These are blends that consist of at least two different grape varieties that are planted together in the same vineyard. They are harvested at the same time and ultimately ferment and age together in order to make the final product. This type of blend contrasts from a "typical" blend where grapes are grown and vinified separately.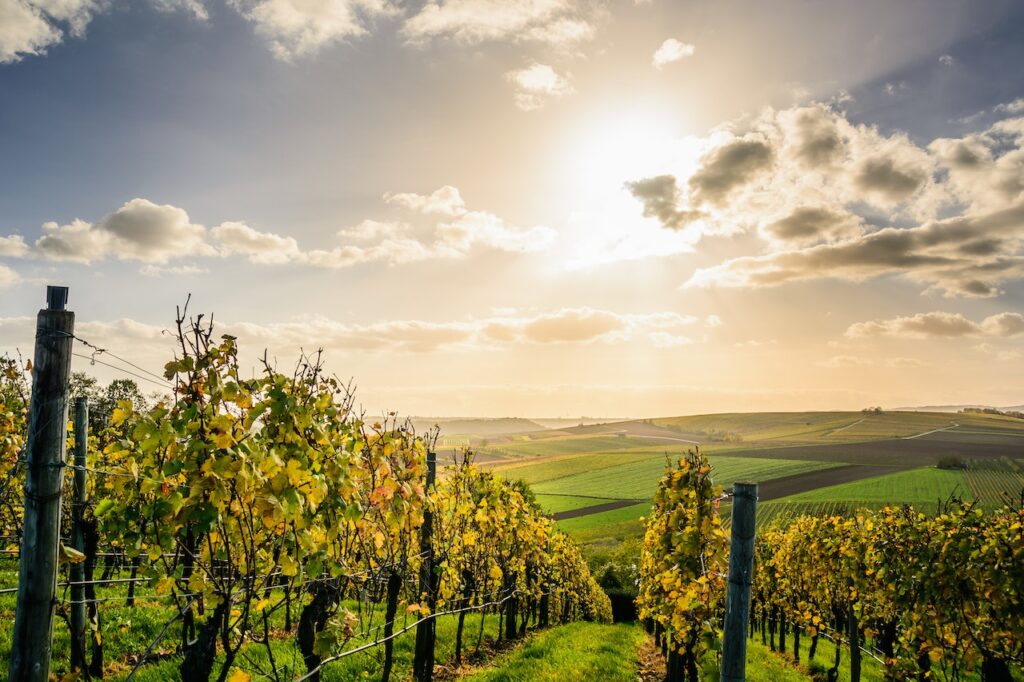 Traditionally, it was popular to plant Zinfandel, Carignane and Petite Sirah all together. The concept was that these single varieties complimented each other. All three varieties are similar in their depth in color and alcohol content. They all are rich in tannins and have the ability to age. They thrive in similar climates and are ideal companions for a field blend.
It is not mandatory that all field blends are of similar color. It is not uncommon to find some white grape vines planted among the red vines. These white grape varieties can add acidity to the field blend. Acidity in a wine is extremely important to provide the structure and ageability of the wine.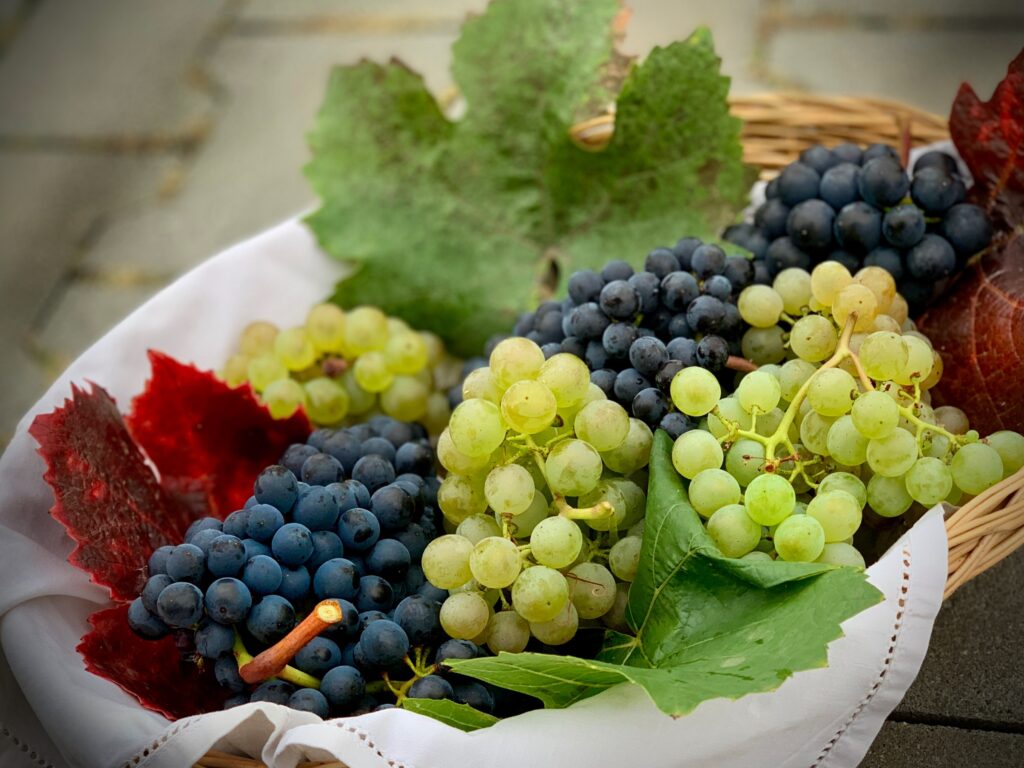 Another intriguing aspect to field blends is that the farmer must truly know which vines they are planting together. If you have an early ripening vine, such as Pinot Noir in the field with Grenache, a late ripening variety there could be several potential concerns while trying to make the field blend. Additionally, understanding the physiological and phenological ripeness of fruit is a must.
Zinfandel and Petite Sirah work well together in a field blend, because although Zinfandel ripens at a higher sugar content, Petite Sirah when phenologically ripe, will have a lower sugar level, thereby helping to prevent an overly alcoholic product. But their distinct profiles add dimension and complexity to the wine and create a true flavor bomb. They can truly express the vineyards' terroir.
Field blends are not unique to any specific region, they can be found around the world. However, they do seem to be becoming less popular. Maybe it has to do with the difficulty of predicting the perfect harvest date for the multiple varieties, or with increased knowledge of the viticulture requirements of each variety it is no longer wise to have multiple varieties in the same soil. Then there is the fermentation portion. Different varieties ferment at different rates. Having more than one variety fermenting at the same time can lead to possible issues completing fermentation.
Do you like blends? Does it matter if it is field blend or if the wines are blended together prior to bottling? Leave a comment to let me know your thoughts.
~Slàinte!
I invite you to follow me on Instagram, Twitter, Facebook and Youtube for all things wine. I'll never tell you what to drink, but I'll always share what's in my glass.
Please support our sponsor. Use code EXPLORE for 10% off your order.
Try the 90+ rated and multiple Double Gold medal winning wines of Dracaena Wines and get a 10% discount off your first order. Click the banner below and use code "Explore" at checkout.