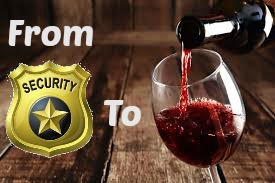 Lori sits down with Dana Hunter, who, thanks to a chance meeting with a distressed wine tasting room manager six years ago, changed his career from being a security guard in Lodi, CA to a wine educator in Napa. We discuss his story and his love of Coors Light and of course play a game of opposites!
Variety is the spice of life and we have loads of ways for you to find out more about Dana Hunter. 
Click link below to be taken to our podcast homepage. Or use this link to go to iTunes. We'd love if you could please leave a review to help others find our podcast. Don't like iTunes, we can also be found on Stitcher, Overcast, and Google Play.  
 58 mins by Dracaena Wines Podcast | ↓
Would you rather just listen to the podcast now. No need to download anything. Just click play. 

Or watch the livestream video. Click here to subscribe to Dracaena Wines' YouTube page.

~Sláinte! 
DracaenaWines September 15, 2017 Podcastdana hunter, interview, podcast 0 Read more >