Wine blends are often considered to be more interesting than single varietals due to the simple fact that there are more components in the wine. A GSM, (Grenache/Syrah/Mourvedre) has three different wines to add to the dimension of the wine. Grenache adds soft spice notes and berry flavors. The Syrah adds texture along with some dark fruit notes and the Mourvedre adds body, color, tannin and earthy notes.
This however, doesn't mean that single varieties are one dimensional. Single varietal wine can still be complex. There are many factors that play a role in the end product of a wine. While the use of different grapes.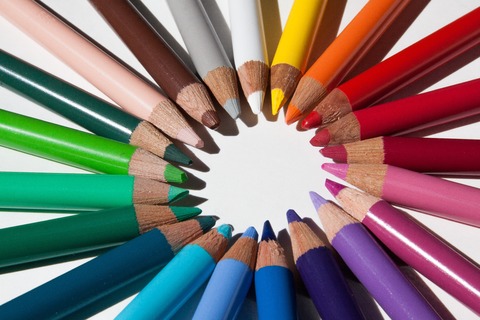 The winemaker can choose to harvest the same variety from different vineyard sites or regions and blend them. As climate plays an important role in the ripening of the variety, this can add dimension to the wine. For example, warm climates lend to wines that are typically higher in alcohol, with riper flavors and lower acids. Cool climate wines typically contain tart flavors with higher acidity and lower alcohol.
Have you been missing the weekly Exploring the Wine Glass posts? They have moved. Sign up below to receive notification of new posts. Subscribe to Dracaena Wines' blog in the sidebar on this page.


Another option is to use different barrels. By separating and allowing the wine to age in different barrels and then blending them together, depth can be added to the finished product. American oak, with its looser grain lends flavors of coconut, vanilla and sweet spices. French oak has a tighter grain and gives off sweeter flavors such as dark chocolate and coffee. American oak also imparts less tannins than its French counterpart. There are also Slavonian (from northeastern Croatia), Hungarian, Russian and Portuguese oak, each of which impart a different characteristic upon the wine.
Following the concept of different barrels, the winemaker can choose to have a portion of the wine age in barrel, while another in stainless steel. Since stainless steel doesn't allow for the exchange of oxygen, aging takes longer, and allows the wine to mature without reducing the bright and fruity aromas. Blending the two aging styles once again adds complexity to the consumer's palate.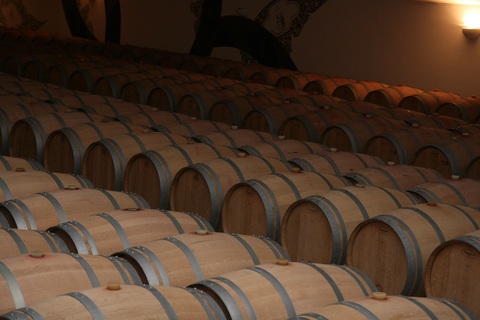 Even one step further with the concept of barrels is the use of different sized barrels. The larger the barrel, the smaller the surface area to wine volume ratio and the lower the oxygenation flow per wine volume unit. With all else the same, the use of different barrel sizes will result in different characteristics of the wine in the barrel.
Another option is to use different clones. Over the years, vines must adjust to their location, climate and terrain. As the vines get older and the need to adapt increases, their genes must mutate in order to survive. These mutations can include changing its ripening time or its flavor profile. When these mutations are deemed a positive to us humans, we cultivate it and ultimately give the plant a new name. Since the mutation did not create a new species, just a modification of the original, it is deemed a clone.
Probably the most common grape variety known by its clones is Pinot Noir. The first official French clones of Pinot Noir were released in 1971. There are over 40 different clones of Pinot Noir and each has been cultivated for a specific characteristic. For example French Chamber of Agriculture, clones 114 and 115 were grown for their perfume and structure. Number 777 proffers a combination of finesse and power. By blending a combination of different clones, the wine will include the characteristics of each and offer dimension to the wine.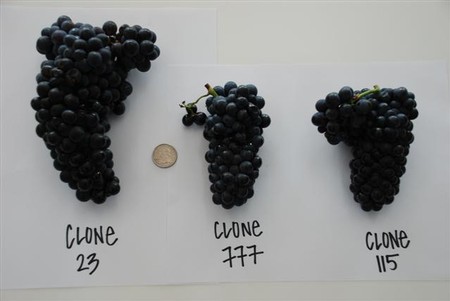 As with so many articles that I have written, it all comes down to the winemaker's vision. What wine style are they trying to attain. Depending on their inspiration, they have an arsenal of processes that they can call upon to make a well balanced, structured and dynamic wine.
~Slàinte!
Please follow us on Instagram, Twitter, Facebook and Youtube.
Try the 90+ rated and multiple Double Gold medal winning wines of Dracaena Wines and get a 10% discount off your first order. Click the banner below and use code "Explore" at checkout.