I am so honored to have won the Millesima Blog Awards and to have had the experience of attending 2017 En Primeur Week in Bordeaux.  Each day, we visited different AOCs and tasted in some of the most prestigious Chateaux. 
One of my favorite days was our visit to Saint Émilion. St Emilion may be the oldest active wine-producing appellation in Bordeaux. Research shows that it dates back to Roman times. 
Saint Émilion's History
Saint Émilion, although well-known for wine, finds its roots in religion. It's legacy is found in the many chapels, churches and monasteries throughout the small city. Obtaining its name from a Benedictine Monk known as Emilion, the city is now a protected, Unesco, World Heritage site. 
As the story of the town is told, the 8th century saint was a baker for a Breton count. As he made the bread for the count,  he also use to steal some of the loaves. One day, the count, caught on to the deception and stopped Emilion on his way out. Emilion calmly said that what was under his tunic was not bread, but was firewood that he was taking to the poor. When challenged to lift his tunic, a miracle occurred and, the bread had changed into wood. 
As the story goes, Emilion became a hermit, living in a cave for 17 years that he supposedly carved out himself. Since he needed fresh water, he sliced a path so that a river would redirect to his hermitage. Word of his miracles and generosity spread through the area and as time passed, many disciples came to follow him. They created a monastery near his cave and began the makings of the city now known as Saint Émilion. You can still visit this cave today.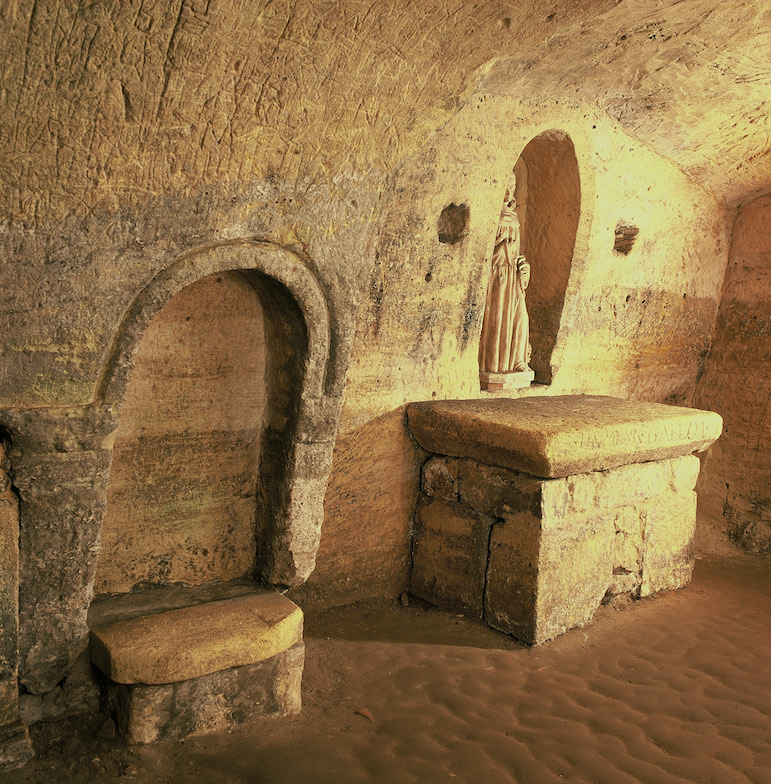 Saint Emilion passed away in 767. His followers began digging catacombs and carving out of rock, a monolithic church. The town grew quickly, and by the 12th century, Saint-Émilion was the second largest town of the diocese (after Bordeaux) with nearly 10,000 residents. 
Wine for Freedom
Four hundred years later, control of the region exchanged hands to the English. King John Lackland, brother to Richard the Lionheart and daughter of Eleanor of Aquitaine took control of Saint-Émilion. (You can read more about the Eleanor of Aquitaine in my post Bordeaux Broken Down.) In 1199, King John gave administrative powers to eight parishes, known as Jurade, in Saint Émilion. In return for their ability to be religiously free, they had to agree to provide England with the rights to their wine. This was the beginning of quality control over the wine vintages. 
Remembering History While Moving Forward 
There is so much history entwined within Saint Émilion. I loved walking the cobblestone streets, seeing all the limestone buildings and hearing about its history, but what really made my day was our visit to Couvent des Jacobins. The winery is located right in the center of the village and the chateau was originally a 13th century Dominican monastery. The winery's name is a tribute to the monastery and the Brothers Jacobin. 
Established in 1389, Couvent des Jacobins was a created by the Dominican Order, Jacobin Brothers. When the French Revolution reached Saint Émilion nearly 400 years later, thee Jacobins Brothers were forced to leave. As time past, so did the owners of the couvent. Finally in 1902, Jean Jean purchased the property and it has remained in their hands ever since. 
We had the privilege of hearing the winery's history directly from Xavier Jean (Jean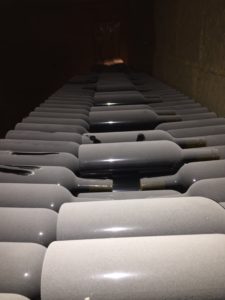 Jean's great-great grandson). The property is actually run by two branches of the family. What was probably an atypical situation back in the early 1900s, Jean Jean and his first wife divorced. He then remarried and the second branch of the family tree, the Joinaud-Borde family, was formed. Xavier Jean, part of the second branch currently runs the winery and Rose Noelle Borde,the owner, currently lives at Couvent des Jacobins. 
As we observed the beautiful grounds, Xavier told us about the history of the winery and a bit about Saint Émilion. We were then escorted through the winery, where we learned how they are working to become organically certified. Aferwards, we were treated to a visit of their underground 'caves' where there were wines dating back to their first vintage and were shown how they use gravity flow to allow the wine to be moved around much more gently. 
Dejeuner Extraordinaire!
Back outside, we were given a lesson in terroir of as Xavier explained the different vineyards of Couvent des Jacobins. We then escaped the ensuing rain and entered the original bakery where we began our vertical tasting. This was not just any vertical tasting. We tasted every decade of Couvent des Jacobins, beginning with a 1953.  Denis Pomarede, the winemaker, poured the wines and gave us an education on each vintage as we sipped and savored. I honestly felt like it was a sin to spit these incredible wines. These wines were incredible. I had never experienced wines of this age before and never would have thought they could be so alive. This was a wine-life altering experience. 
It was then time for lunch(dejeuner). We each poured ourselves our favorite vintage, but as we sat down Denis brought us a special treat. A blind tasting challenge.  As he poured the wine, we were asked to determine the vintage.  We all looked, swirled, sipped and guessed. There was a wide range of vintages shouted out. Denis, with cork concealed in hands and a smirk on his face, gave us each a chance to see the vintage. I was handed the cork and I took a peak, as I was looking at my pocket cards in a Texas Hold 'Em game, and was blown away!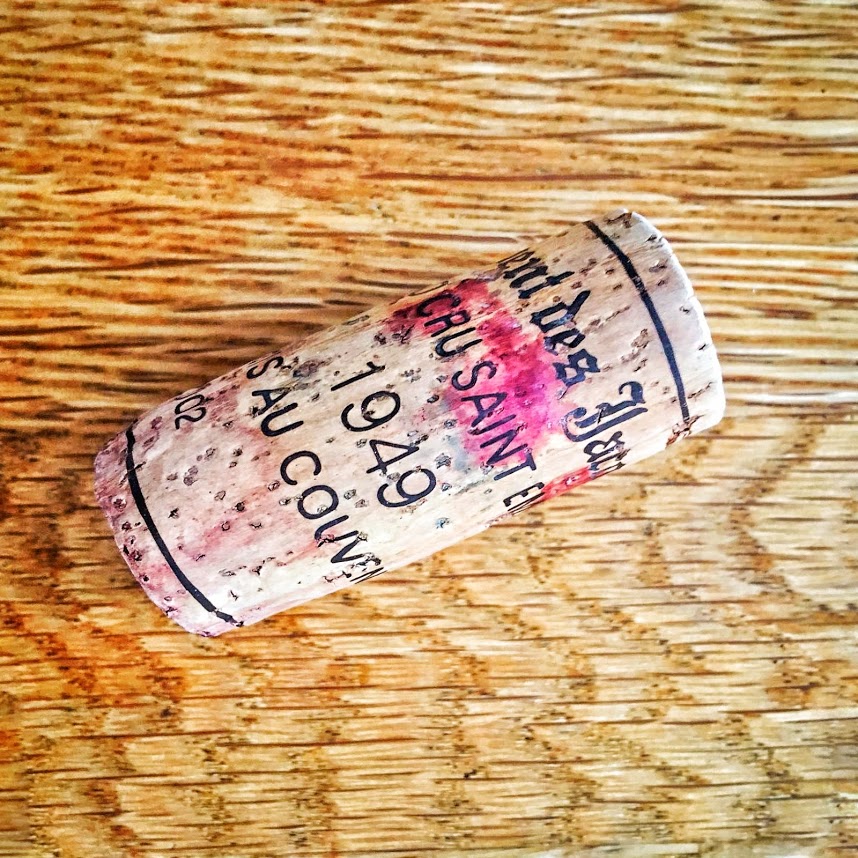 I wish you all could experience Saint Émilion and Couvent des Jacobins for yourself. It truly was a wine-life transforming experience. My palate has been altered permanently, and my view on letting wines lie has been blown out of the water. We have always been 'drink now' people. I now appreciate that some wines are meant to last. In order to appreciate them to the fullest, we need to be patient. We need to let them rest so they can sing. 
My time in Saint Émilion and Couvent des Jacobins will be one I will always remember. I am not sure my words can do it justice. Luckily, I am able to share the experience with you, please listen as Xavier Jean and Denis Pomarede tell the Couvent des Jacobins story. 
~Sláinte!